As the digital marketing world continues to look for alternatives to third-party cookies, an 'audience engine' driven by artificial intelligence (AI) and robust first-party data could provide a route to deeper customer insight and accurate targeting. Manuela Mesa, managing consultant UK at Artefact, considers how brands can utilize AI to make better decisions.
Replacing the cookie jar with an AI-based audience engine and 1st party data
We are currently living in what could be termed the age of consumer data privacy.
Not only that, but the issues around the collection and processing of personal data continue to become increasingly complex. From a technical perspective, the third-party cookie is on the brink of extinction; from a regulatory stance, consent collection is getting more rigorous; and from the behavioral side, consumers are paying more attention to the collection of their data.
These significant changes to the status quo are making it more and more challenging for organizations to undertake the personalized and accurate targeted marketing that is essential for today's business operations. More than half of the enterprises with whom Artefact works believe personalized targeting leads to sales increases of over 20%.
There has been extensive industry discussion about the technologies that will replace third-party cookies; ID-based solutions are one option, as is interest-based targeting such as Google's Federated Learning of Cohorts (FLoC) and, since early 2022, its replacement Topics. However, general consensus is that none of these will achieve the same degrees of relevance and volume as the third-party cookie, while measurement capabilities will be considerably reduced.
But, as is often the case, the disruption also provides organizations with the opportunity to become more competitive.
Introducing the audience engine
The key is to have a robust strategy around consumer data combined with the implementation of the right technology in the form of what we call an AI-based audience engine. The audience engine is a tool that leverages data to build hyper-targeted audiences, enabling digital marketing teams and brands to optimize their digital campaigns by targeting the right people.
Audience engines use cloud solutions (such as Google Cloud Platform, Amazon Web Services or Microsoft Azure) to centralize data from disparate locations and applications (such as CRM, web browsing or purchase history); this proprietary data can be further enriched with second- and third-party data. Algorithms are then used to find the relevant audiences to answer specific business needs; these can be used for:
Identifying audience segments through common preferences; scores are assigned based on factors such as browsing data, purchase history and socio-demographic group

Advertising content is customized accordingly, and media investments optimized

Finding look-alikes to achieve scale

A/B testing to understand the best-performing audiences and fuel a brand's media strategy
It's important to make the distinction between off-the-shelf algorithms that, while useful, will also be adopted by competitors, and customized algorithms that use the specifics of an organization's first-party data to continually learn and improve results.
Algorithms offer accurate audience segmentation
As the final demise of the third-party cookie gets nearer, audience engines have a more and more critical role to play. And far from being a poor substitute for traditional targeting methods, the future looks positive; our direct experience with clients indicates that leveraging an audience engine can lead to better results than socio-demographic or traditional targeting. In a nutshell, developing bespoke segments using algorithms leads to better data segments, which results in a better understanding of customers – and ultimately better campaigns.
However, audience engines also flag the need for companies to prioritize the collection and processing of first-party data (while remaining compliant of course); more data enables the algorithms to learn more quickly and effectively, which increases competitive advantage. This is where the customer data platform (CDP) steps in.
The all-important customer data platform
The CDP is the evolution of the data management platform (DMP). It works hand-in-hand with an AI-driven audience engine by enabling data from any source to be collected, stored, processed, visualized and activated. In providing insights that can be actioned across all marketing channels, it helps to deliver the one-to-one personalization that enriches the customer experience (CX) – and ultimately sales.
Change can deliver rewards
Shake-ups force the re-evaluation of ways of working that have potentially become stale. The marketing industry is still heavily reliant on third-party cookies, and moving away from this is undoubtedly challenging. But with the right new technology, a clearly-defined first-party data strategy and a commitment to continually test and learn, organizations have an opportunity to generate deeper customer insight, and with that more effective marketing.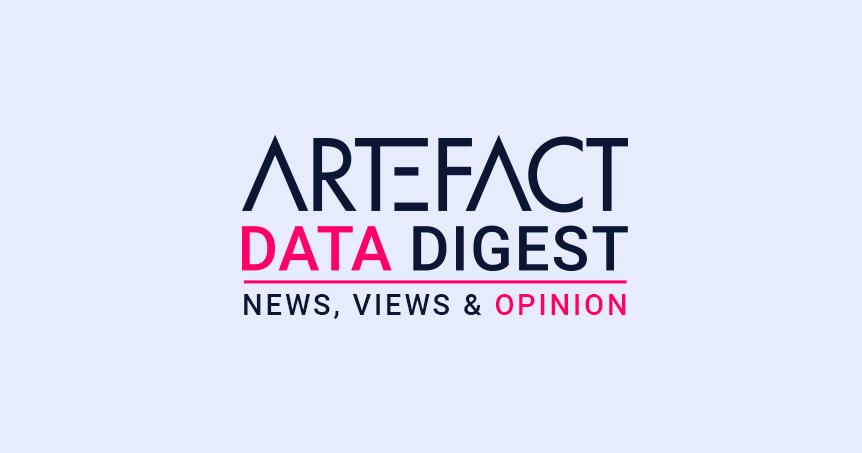 Interested in Data Consulting | Data & Digital Marketing | Digital Commerce ?
Read our monthly newsletter to get actionable advice, insights, business cases, from all our data experts around the world!