Artefact acquiert VivaData, formation pionnière en data science en France, pour créer la Artefact School of Data. Alors que les sciences de la donnée sont devenues un avantage concurrentiel et un véritable enjeu pour les entreprises, le marché est en manque d'experts. Avec Artefact School of Data, l'agence souhaite apporter une réponse concrète à la rareté des profils en proposant des formations de pointe et professionnalisantes à des talents venus de tous horizons.
Créer un vivier de talents dans la data et accompagner la transformation des entreprises dans un contexte de pénurie
Ces dernières années, Artefact connaît une forte croissance, nécessitant un recrutement continu de talents en data science et data  engineering. Il en est de même pour les clients de l'agence qui cherchent à la fois à recruter de nouveaux profils et à former ou faire progresser leurs collaborateurs.
Cette demande se confronte à une carence de profils sur tous les métiers de la chaîne de valeurs de la donnée. En 2020, QuantHub estimait qu'il manquait 250 000 data scientists pour répondre aux besoins des entreprises. Par ailleurs, le Forum économique mondial place les métiers de data analyst et de data scientist en tête des emplois qui seront les plus demandés dans les cinq prochaines années. Son future of Jobs Report 2020 avance également que 97 millions de postes devraient émerger d'une nouvelle division du travail entre humains, machines et algorithmes.
Pour relever ce défi, Artefact a décidé l'acquisition de  VivaData, formation de haut niveau professionnalisante, avec laquelle l'agence collabore depuis plusieurs années.
De l'union de ces deux forces naît Artefact School of Data, proposant des sessions de formations techniques, pratiques et ouvertes à tous profils motivés, qui veulent accélérer leur carrière. Les apprenants seront opérationnels en 3 mois, à travers une formation intensive basée sur la pratique, dispensée par des experts métiers en présentiel ou à distance.
"Artefact School of Data integrates training and talent scouting directly into our company's growth model. The acquisition of VIVADATA, with its educational expertise and excellent data training, also allows us to deepen our commitment to support our clients end-to-end in their data transformation. We need to promote their employee autonomy and strengthen their technical skills in a process of continuous improvement,"
déclare Vincent Luciani, co-fondateur et CEO d'Artefact.
Artefact School of Data, une formation intensive, disruptive et axée sur la pratique
VivaData est le pionnier de la formation en matière de data science. Son programme phare est un bootcamp de 10 semaines permettant d'atteindre un niveau solide et de prétendre à des postes de data analysts, data scientists, data engineers, ML Engineers ou encore chefs de projets data.
«Depuis leur création en 2018, nos écoles ont formé des centaines de juniors aux métiers de la donnée en France et à l'international. La marque de fabrique de notre cursus est  l'exigence technique et la maîtrise solide des outils utilisés sur le marché. Nous sommes heureux d'unir nos forces à celles d'Artefact pour répondre très concrètement au manque de talents dans les métiers de la donnée.»
selon Nicolas Metzger, fondateur de VivaData.
Une première session de bootcamp de la Artefact School of Data se tiendra à partir du 11 octobre 2021. La suivante est prévue pour le 10 janvier 2022.
Un cursus à destination des entreprises et des apprenants individuels
L'offre d'Artefact School of Data s'adresse à deux catégories de public : les entreprises et les particuliers.
Les premiers sont les collaborateurs des organisations clientes d'Artefact. L'agence accompagne ses clients de bout en bout, ce qui comprend la formation ou la montée en compétence de leurs collaborateurs dans le cadre du déploiement des projets IA.
Les seconds sont des étudiants et des professionnels souhaitant se spécialiser, se remettre à niveau ou se reconvertir. Un véritable vivier de talents dont les compétences seront au plus près des besoins du marché. Artefact s'engage à recruter des apprenants de chaque promotion et à proposer des profils aux entreprises de son réseau de partenaires.
Au delà de la formation et du recrutement, Artefact affiche des ambitions sociétales
La data est un pilier incontournable du développement de nos sociétés, de la compréhension et de la maîtrise de notre environnement dans toutes ses dimensions. Elle concerne également, un ensemble de métiers d'avenir avec un fort potentiel d'employabilité. Artefact souhaite renforcer l'accès à toutes et à tous à ces carrières sans fracture sociale, générationnelle ou géographique.
Le lancement d'Artefact School of Data va permettre de proposer une offre de formation inclusive et de détecter les talents partout où ils se trouvent grâce à de nombreuses actions d'accompagnement, des bourses, du mécénat et un travail de terrain avec les autorités publiques.
Un programme ambitieux dont le développement  sera poursuivi rapidement avec un catalogue élargi de formations aux métiers de la data et du marketing digital, et un déploiement à l'international dès 2022.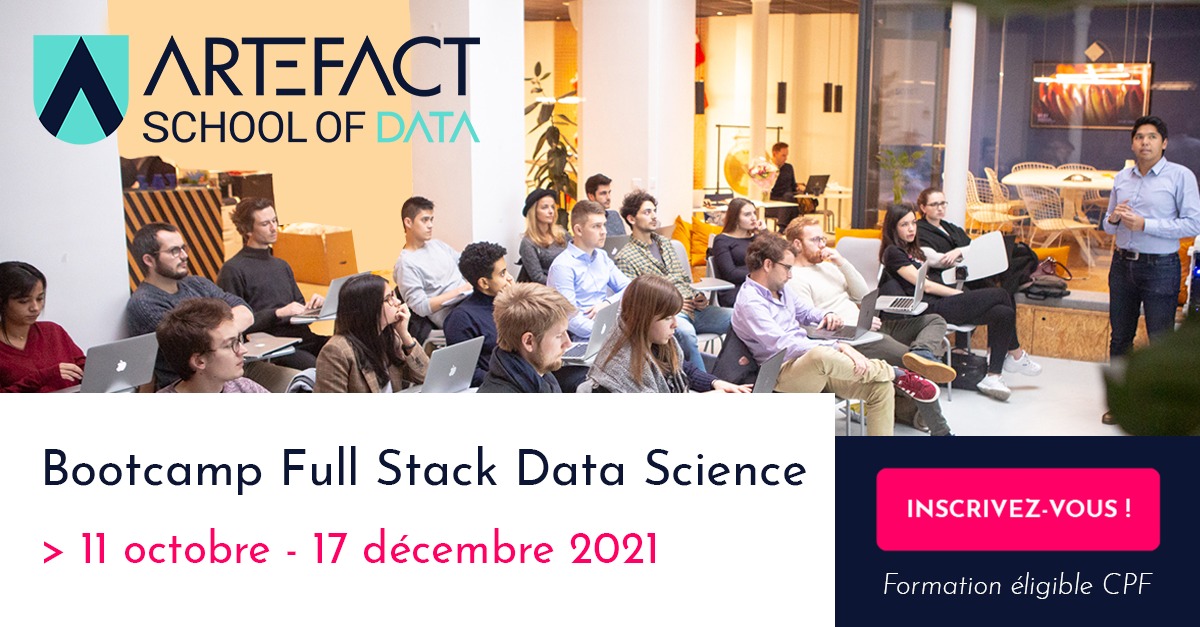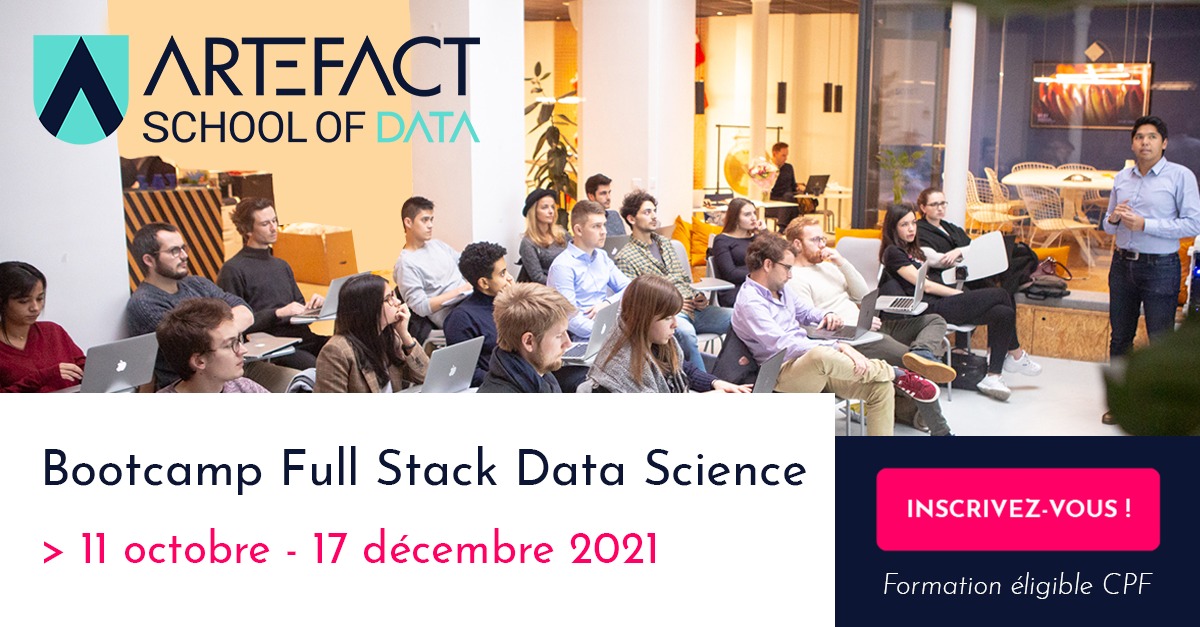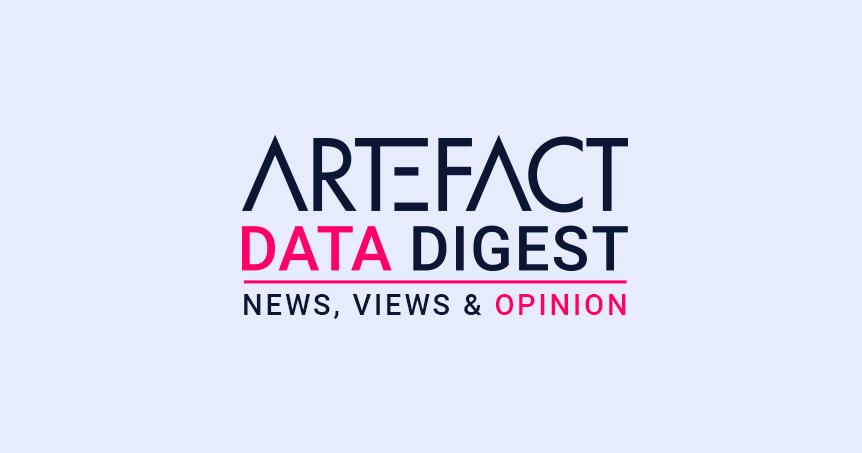 Interested in Data Consulting | Data Marketing | Digital Activation?
Read our monthly newsletter to get actionable advice, insights, business cases, from all our data experts around the world!