Our co-CEO's ambition with Ardian: The ongoing negotiations between Artefact and world-leading private investment house, Ardian, represent a major step in Artefact's legacy.
July 26th 2021, we officially announced the entry into exclusive negotiations between Artefact's main shareholders with Ardian, a world-leading private investment house, to acquire a majority stake in Artefact. Here you can read the official Press Release of this financial announcement.
The proposed transaction, which could result in Ardian purchasing all of Artefact's shares and delisting Artefact, represents a tremendous opportunity for the company to become a world leader in Data & Digital Transformation, without the constraints of the stock exchange.This would make our plans for growth much more solid, constructive and long-term!
Leveraging its significant experience to accelerate entrepreneurial growth, Ardian would support Artefact as it enters into its next phase of development, notably through international expansion, including strengthening its presence in Europe, Asia Pacific and the US, through the hiring of many new senior talented people and data experts, as well as strategic acquisitions.
Artefact's management and day-to-day operation would remain in the hands of our current co-founders and co-CEOs, Vincent Luciani and Guillaume de Roquemaurel, with the same leadership team based in our 13 countries across four continents (Europe, Asia, the Americas, the Middle East and Africa). This operation would benefit from the expertise of Ardian's senior management team and be fast-tracked by their accumulated skills and profound knowledge of business acceleration.
After Artefact's foundation in 2014, it underwent a first phase as a fast-growing French start-up, then a second phase of international development. Now, this potential transaction would kick off a third phase of scalability and sustainable development, fuelled by three main drivers:
Boosting talent development: Artefact is already recognised for its ability to attract, develop and retain top-level profiles in data, digital and consulting,

The first objective would be to rapidly expand the talent pool of Consulting Partners across industries, departments and geographies committed to working with our clients end-to-end, from strategy to delivery and change, interacting with both Cx0 and operational client teams and closing the gap between businesses and technology, as a key factor for successful transformation.

– The second objective is to increase hiring of top delivery experts in data science and analytics, data engineering and digital marketing to bring multidisciplinary competencies "all at once" to our clients and break silos for greater business performance.

– In a context where recruiting the most talented people is key, our new Artefact School of Data would be deployed internationally and would play a major role in both delivering advanced data training to our clients and creating an immediate source of data professional talents.

Creating a catalyst in data and digital marketing transformation: Artefact's comprehensive range of data-driven solutions comes with a unique combination of consultancy, digital marketing and data science expertise to help industries scale their transformations.

– For mature industries in digital and data, the challenge is no longer only technical, but faces difficulties around industrialisation, scale and change. Artefact would work hand-in-hand with these clients as a catalyst for transformation, providing more data and digital teams with a mix of talent and technology to achieve their digital acceleration.

– Artefact would also develop its growth in new territories and new industry sectors, leveraging successful pre-packaged solutions, based on a mix of proprietary IP and the best of open source machine learning technology, such as Data Governance, Demand Forecasting, Advanced Data Analytics, data-driven Customer Experience (call centres, service desks, ecommerce), Marketing ROI, cross-channel digital media and more.

Enabling M&A with the financial support of Ardian: In the highly fragmented data and digital services industry, Artefact wants to play an important role in consolidating the sector, leveraging the long experience of Ardian.

– The strategy would be to reinforce the existing teams in Asia and the US and to accelerate in Europe by adding either specific new expertises or sectors. Artefact clients would benefit from this consolidation thanks to a one-stop-shop approach with a very unique set of capabilities and services, organised under the same roof.
The entry into exclusive negotiations with Ardian is a decisive step on Artefact's path to success; we always strive for excellence and scalability in everything we design, build and operate for our clients.
Do not hesitate to contact the local management of Artefact in your country; they will be happy to discuss these exhilarating new perspectives whenever it suits you.
Join the Future of Data with Artefact!
Yours sincerely,
Vincent Luciani & Guillaume de Roquemaurel
Co-founders and Co-CEOs of Artefact
About Artefact
Artefact is a new generation of end-to-end data & digital services company, specialising in data consulting and data & digital marketing, dedicated to transforming data into business impact and tangible results across the entire value chain of organisations.
At the crossroads of consulting, marketing and data science, Artefact's unique approach allows our clients to reach their business goals in a dedicated and efficient way. Our 800+ employees are focused on accelerating data and digital transformation thanks to a unique mix of company assets: cutting-edge Artificial Intelligence technologies, agile methodologies for fast delivery and efficient scalability, and teams of market-leading experts in data science and data & digital marketing, always working together and focusing on business innovation.
Covering Europe, Asia, North America, LATAM, Middle East and Africa, thanks to our 16 local offices, we partner with Global Tiers 1 brands such as Orange, Samsung, L'Oreal, or Sanofi all over the world.
About Ardian
Ardian is a world-leading private investment house with assets of US$112bn managed or advised in Europe, the Americas and Asia. The company is majority-owned by its employees. It keeps entrepreneurship at its heart and focuses on delivering excellent investment performance to its global investor base.
Through its commitment to shared outcomes for all stakeholders, Ardian's activities fuel individual, corporate and economic growth around the world.
Holding close its core values of excellence, loyalty and entrepreneurship, Ardian maintains a truly global network, with more than 700 employees working from fifteen offices across Europe (Frankfurt, Jersey, London, Luxembourg, Madrid, Milan, Paris and Zurich), the Americas (New York, San Francisco and Santiago) and Asia (Beijing, Singapore, Tokyo and Seoul). It manages funds on behalf of more than 1,100 clients through five pillars of investment expertise: Fund of Funds, Direct Funds, Infrastructure, Real Estate and Private Debt.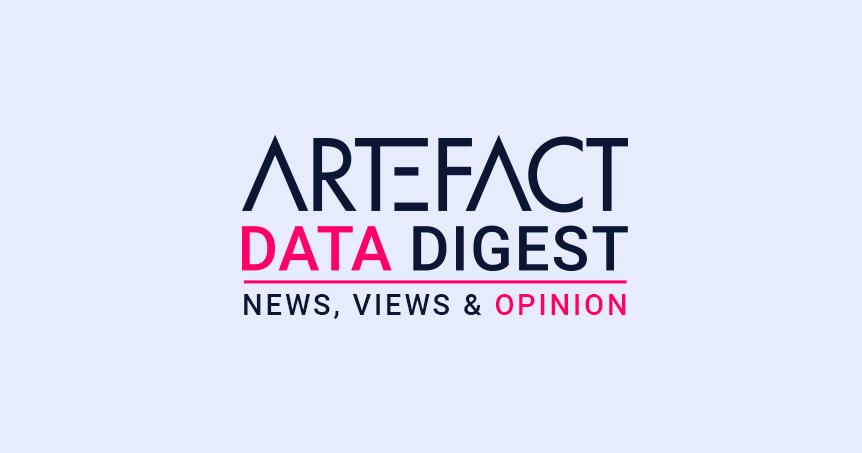 Interested in Data Consulting | Data Marketing | Digital Activation?
Read our monthly newsletter to get actionable advice, insights, business cases, from all our data experts around the world!