ORANGE BANK améliore son marketing digital par le déploiement rapide d'une stratégie d'activation full funnel et cross-device, reposant sur les fonctionnalités de la suite Google Marketing Platform – en particulier du Nouveau Google Analytics 360.
Contexte et challenges
Lancée en novembre 2017, Orange Bank propose des offres bancaires conçues nativement autour des usages mobiles: les clients peuvent effectuer toutes les opérations depuis leur application de façon autonome.
Son offre comporte non seulement les services bancaires fondamentaux, mais aussi de nombreuses fonctionnalités innovantes, et des offres Premium. Elle s'adresse notamment  aux  familles avec un pack dédié, et aux professionnels. En Europe, Orange Bank totalise 1,2 million de clients.
La distribution d'Orange Bank allie le digital, via le mobile et le web, à l'humain à travers les boutiques Orange. Ce modèle constitue un facteur de différenciation important face aux autres néobanques. Plus de 2000 vendeurs habilités accompagnent ainsi les clients dans plus de 300 boutiques Orange. La confirmation de l'ouverture du compte est quant à elle soumise à des vérifications d'usage, qui se font en dehors de l'application.
Pour cette banque mobile, l'enjeu marketing est alors de pouvoir piloter le parcours de souscription de bout en bout, sur un parcours mixte web et applicatif.
Mise en oeuvre
Orange Bank a travaillé avec Artefact, partenaire doublement certifié GMP & GCP (Google Marketing Platform et Google Cloud Platform) et cet objectif de pilotage a été atteint en seulement un an, grâce au déploiement rapide des chantiers suivants:
Migration vers les plateformes Marketing et Cloud de Google (Google Marketing Platform, Google Cloud Platform)

Refonte et enrichissement de la donnée récoltée:

Refonte du datalayer,
Définition de plans de tracking notamment pour une compatibilité avec le Nouveau Google Analytics,
Ajout de variables et sécurisation des ID de réconciliation.

Consolidation des données digitales ad-centric et site-centric.

Consolidation des données Web et CRM.

Déploiement du Nouveau Google Analytics pour traiter les use-cases cross-device.

Connexion des plateformes d'achat média à Google Analytics.
Ce déploiement a permis à Orange Bank:
d'activer ses audiences App dans l'univers Web, grâce à la déduplication des audiences app et web disponible dans les propriétés Google Analytics 4

d'activer le ciblage de "similar users", avec exclusion des clients existants,

d'enrichir les stratégies d'enchères,

de réviser les KPIs de pilotage pour se concentrer sur les produits à valeur,

d'affiner les analyses d'attribution,

de profiler les prospects,

d'internaliser le levier le plus contributeur : le SEA,

d'activer de nouveaux leviers marketing : affiliation, partenariats, programmatique.
Nouveau Google Analytics et propriétés Google Analytics 4?
La nouvelle version de Google Analytics apporte des innovations majeures aux marketers et analystes. Elle offre notamment de meilleures possibilités de suivi cross-device, en dupliquant les audiences entre les environnements App et Web, et ainsi que de nouvelles fonctionnalités pour automatiser certaines activations.
De plus, le Nouveau Google Analytics embarque des capacités de machine learning pour créer des segments d'audience basés sur l'engagement utilisateur, les intentions d'achat (…), segments qu'il est alors possible de cibler, cross-device.
L'attribution est également cross-device et cross-environnement, permettant ainsi un reporting dédupliqué quel que soit l'appareil utilisé par l'internaute.
Résultats
Grâce à ce projet, à la forte mobilisation des équipes Orange Bank en transversal, ainsi que de celles d'Artefact et de Google, les résultats sont au rendez-vous:
En migrant l'analytics, la collecte de la donnée a été optimisée et fiabilisée.
Les équipes marketing sont désormais autonomes pour l'analyse et l'activation des campagnes. Le décommissionnement de la précédente solution d'analytics a généré une économie certaine sur les coûts de licence.

Le tracking media est désormais automatisé, les leviers d'acquisition peuvent être suivis de bout en bout. A la clé : une nette amélioration des audiences touchées cross device, une amélioration des taux de conversion, et une renégociation du coût par lead (CPL) avec les partenaires média.
Les coûts d'acquisition sur les leviers activés avec la data ont baissé de 25%, et la part des souscriptions premium dans les souscriptions en ligne a doublé.
La suite?
Les prochains chantiers d'Orange Bank en matière de transformation data marketing et digital media consisteront notamment à analyser plus en profondeur l'effet ROPO (Research Online, Purchase Offline) et à affiner la segmentation plus fine des audiences.
L'attention sera notamment portée sur le "propensity modeling", soit la capacité à prédire la propension de conversion d'un prospect afin de pouvoir réguler au plus fin la pression publicitaire nécessaire.
À terme, Orange Bank ambitionne d'enrichir encore son patrimoine data interne et externe (partenariats 2nd party) et de faire reposer ses prises de décisions média sur des insights consommateurs de plus en plus pointus et élaborés.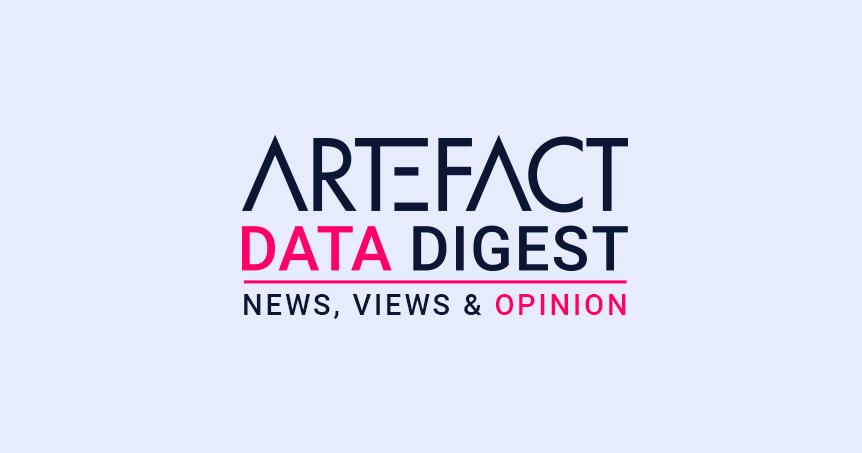 Interested in Data Consulting | Data Marketing | Digital Activation?
Read our monthly newsletter to get actionable advice, insights, business cases, from all our data experts around the world!