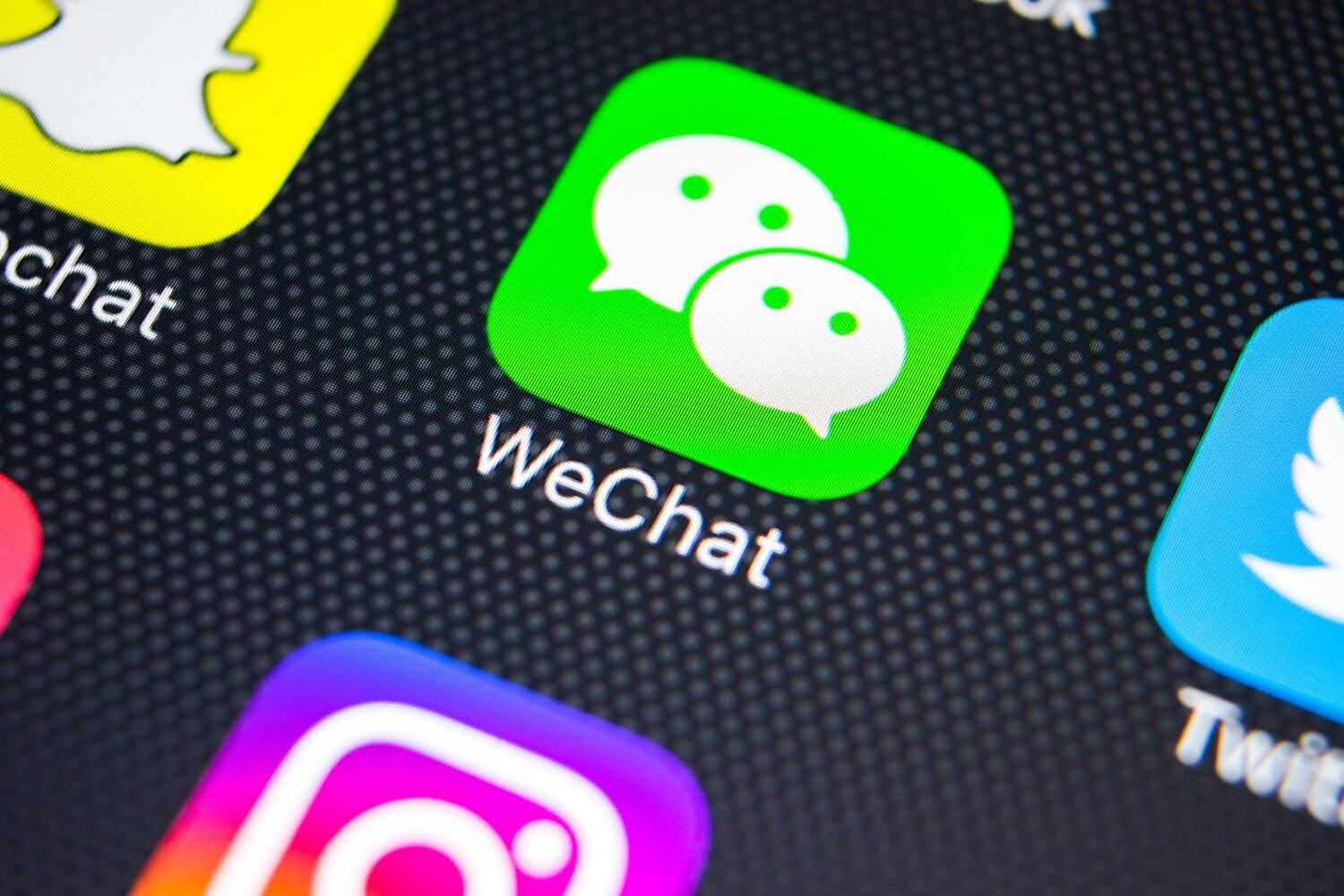 About 95% of Chinese Internet users are active social media users. Are they using Facebook, Twitter, or YouTube? No, they use WeChat, Weibo and Youku etc. instead. Among those, WeChat is the most used social media platform and the top Mobile app with more than 1 billion active users.
About 95% of Chinese Internet users are active social media users. Are they using  Facebook, Twitter, or YouTube? No, they use WeChat, Weibo and Youku etc. instead. Among those, WeChat is the most used social media platform and the top Mobile app with more than 1 billion active users.
Even though it has half the amount of active users compared to Facebook, WeChat has no equivalent in Europe or the US because of its much deeper functional coverage. Developed and released by Tencent in 2011, Wechat was first introduced as a messaging and social media tool, but after 7 years of development, it is now also a mature mobile payment tool (which you can pay with at almost any store in China, even a street vendor) and a life service app that allows you to  pay water bills, call Didi (Chinese Uber) and buy train tickets etc. WeChat has successfully integrated Chinese people's everyday life – 75% of 753 million Chinese mobile users feel uncomfortable without accessing WeChat for more than 17 mins.
In the same way as Western social media, WeChat was quickly preempted by brands to activate Social CRM / Community Management and build relationships with customers.
Whereas traditional channels (SMS, e-mail) remain powerful in Europe / US, WeChat has almost completely eclipsed them in China for BtoC relational marketing.
Before the rise of WeChat, SMS was once a strong communication channel for brands to reach customers in China. E-mail however, the major relational channel in the West, has never become popular in China. Penetration rate of e-mail on both Desktop & Mobile are very low, as are open and click-through rates.
After the rise of social media, especially WeChat, the game changed. SMS was no longer as effective as before in reaching customers because the way customers interact with each other altered. As the most used social media platform in China, WeChat becomes one of the most effective channels for brands' communication. The open rate of WeChat service accounts is tremendously higher than traditional digital channels, such as SMS and e-mails, in China, and even in Western countries. Therefore, brands were forced  to adapt themselves to this new channel and now almost every Chinese brand owns a company account in WeChat.
Service account of three brands
Through its ability to synchronize with CRM Data, WeChat is a step ahead in terms of Social CRM:
It provides a data hub to centralize data from various platforms, such as e-commerce sites like Youzan and JD and video hosting sites like Tencent Video.
It enables the creation of multi-dimensional customer profiles. WeChat provides invaluable data for businesses – QR code tracking, payment scenarios and WeChat content clicking and sharing. This data can be synced with existing CRM to enrich customers' profiles.
It provides message targeting features based on user interests. With all collected Data, a user's is tagged and associated with a cluster so that the brand's WeChat account can send personalized content.
It provides instant social customer support. WeChat acts as a direct communication channel for brands to answer customers' request and receive their feedback, by either a chat robot or a human customer service team.
Data measurement and reporting. With a data dashboard at its backend, it is easier for brands to measure the effectiveness of WeChat campaigns.
Here are a few examples of how the luxury brand Chanel uses WeChat for Social CRM:
Chanel account Home Page
Chanel pushes its premium brand content to users/followers (images / videos / links to website).
They provide services such as finding the nearest store.
They generate purchases on their E-commerce mobile website, on which you can pay via WeChat.
Possibility to sign-up to a Membership program directly on WeChat.
WeChat can actually be used not only for Social CRM but for customer activation throughout the whole marketing funnel: brand advertising, sales advisor chatbot, drive to store coupons, retargeting messages, brand content, customer service, loyalty program etc. All of these can be monitored through the WeChat Analytics platform.
While digital marketing activities in Europe / US have become merely impossible without investing in Google and Facebook, WeChat has also become a mandatory channel for any Western brand wanting to develop BtoC business in China.
However, and similarly to Facebook, WeChat's main weakness is on Search marketing. Even though they launched a brand new Search feature in 2017, it does not index the entire Chinese web as Baidu does, but only "internal" WeChat content. But as more and more content becomes available on WeChat, some analysts predict that Search within WeChat will be a real threat to Baidu, as only WeChat can rely on Payment Data and Social Data.
It has often been said that Facebook is dreaming of replicating the WeChat model by combining Social Network, Messaging app and Payment. After making lots of efforts to have brands using Facebook Messenger (by enabling brand chatbots, website Messenger plugin, subscription messages and sponsored messages), Facebook is currently patenting new payment features for Messenger. They are also trying to develop digital payment on WhatsApp, especially in India.
Nevertheless, Facebook is facing a great challenge to replicate the WeChat model: cultural differences between all countries and legal constraints (especially GDPR when it comes to crossing CRM Data with Facebook Data). And Facebook doesn't have one single mainstream messaging app but two: Facebook Messenger and WhatsApp. WeChat benefited from a favorable and more homogenous environment to set-up its "winner takes all" position in China.
There seems to be a quite long road ahead until we have a Western equivalent of WeChat (and we may never have one in Europe due to Privacy regulations), but it seems to be Facebook's ambition. Until then European/US brands can already work on their WeChat strategy for the Chinese market.
Article co-written by Lulu Wang, Marketing Associate at Artefact China, & Fabien Remise, Head of Customer Engagement at Artefact France
You're interested in optimizing your social CRM in order to retain your customers? Our experts are at your disposal to answer any question you may have!
CONTACT US
Artefact has offices in the APAC region, and is at your disposal to support you in all your digital marketing initiatives!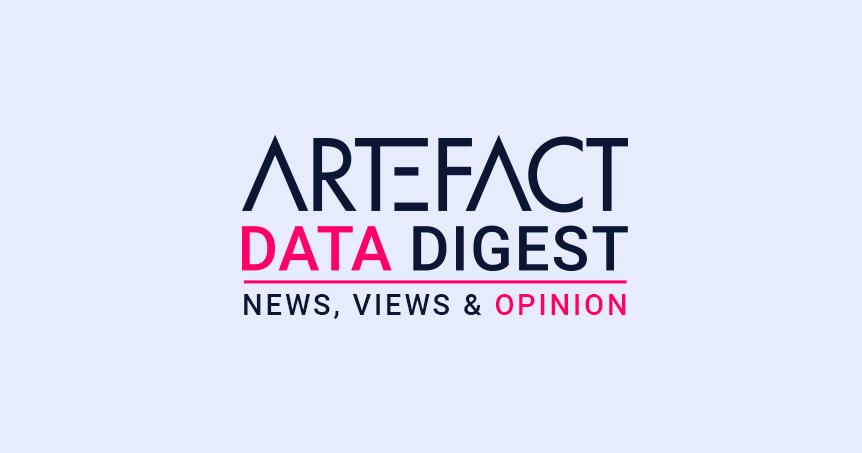 Interested in Data Consulting | Data Marketing | Digital Activation?
Read our monthly newsletter to get actionable advice, insights, business cases, from all our data experts around the world!