Petit Bateau aide les parents à passer de l'inspiration à l'action pour sa campagne festive de Noël
Petit Bateau, marque française emblématique de l'enfance depuis 120 ans, souhaite inspirer les parents de jeunes enfants en leur présentant une toute nouvelle collection de vêtements placée sous le signe des fêtes, et agrémentée de superbes coffrets cadeaux.
Séduite par l'environnement positif et très inspirant de Pinterest, Petit Bateau lance une campagne en deux phases, vidéo et trafic, qui vise à faire de cette collection festive une réussite commerciale.
3M
de reach unique en 3 semaines

+ 31 %
d'intention d'achat auprès de l'audience ciblée

+ 35 %
de mémorisation de la campagne auprès de l'audience ciblée

2€
coût par prospect incrémental
Avec des insights très séduisants en matière de cible affinitaire et d'intention d'achat, Pinterest s'est avéré être un choix judicieux pour la marque. Petit Bateau et Artefact ont pu créer une campagne de performance millimétrée pour cibler les parents avec une forte intention d'achat de vêtements bébé et enfant, juste avant la période de Noël.
Sa stratégie s'est basée sur l'utilisation des épingles vidéo et statiques de Pinterest accompagnée d'une stratégie de mots-clés soigneusement établie, et mettant en avant les centres d'intérêt les plus recherchés.
Une stratégie gagnante qui a permis à la marque de promouvoir sa collection de Noël et ses coffrets cadeaux auprès de son public cible et d'impacter de façon significative son chiffre d'affaires.
Pinterest, la plateforme d'inspiration et de planification de projet nous a permis de présenter notre contenu dans un univers extrêmement positif et tourné vers le futur. Ce choix stratégique nous a permis d'augmenter la considération de la marque, l'intention d'achat sur la collection de Noël mais aussi de toucher de nouveaux clients, juste avant les fêtes de fin d'année !
Elsa Aparicio, International Acquisition Manager chez Petit Bateau
La campagne de performance de Petit Bateau sur Pinterest a généré un coût relativement faible de 2 €2 par prospect incrémental. Celle-ci a permis de démontrer que Pinterest reste une plateforme idéale pour toucher des audiences pertinentes, en quête d'inspiration avant les fêtes. Grâce à l'utilisation de différents formats, la marque atteint d'excellents résultats en matière d'intention d'achat et de mémorisation de la campagne avec des augmentations respectives de 31 % et 35 %2. La campagne Pinterest permet également à la marque d'atteindre un reach unique de 3M en 3 semaines1. La marque offre ainsi à sa collection pour les fêtes une visibilité remarquable.
Conseils aux annonceurs
Combiner les mots-clés et les centres d'intérêt vous permet de cibler votre audience clé de façon précise et selon des types d'audience différents.
Faire appel à des formats créatifs différents permet de concevoir une interaction unique et ludique avec votre cible clé.
Soigner les visuels avec un logo et une accroche bien visibles est indispensable pour offrir une excellente expérience utilisateur sur la plateforme !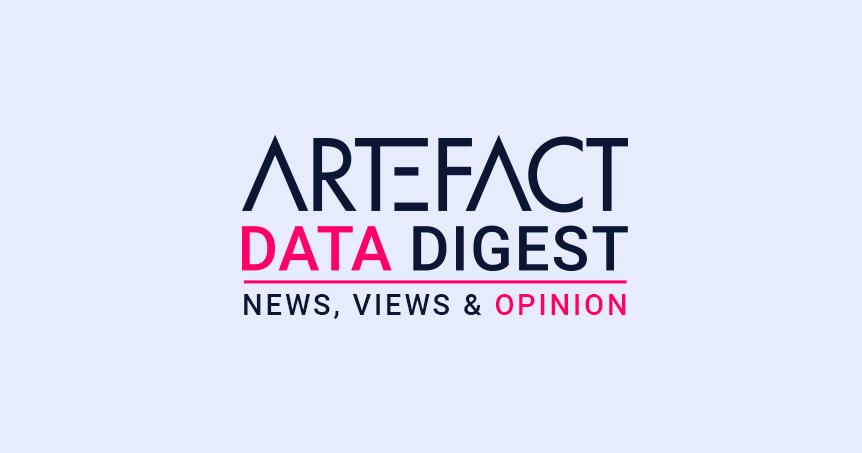 Interested in Data Consulting | Data Marketing | Digital Activation?
Read our monthly newsletter to get actionable advice, insights, business cases, from all our data experts around the world!