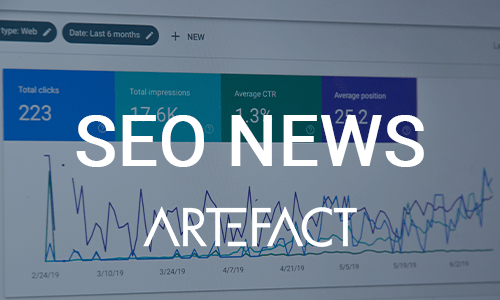 SEO News by Olivier Perbet.
1 – Official Google Webmaster News
New reports for review snippets in Search Console
La Search Console propose un nouveau rapport sur résultats enrichis concernant les avis
https://webmasters.googleblog.com/2020/02/review-snippets.html
Ce nouveau rapport nommé "Extraits d'avis", indiquera les URL avec erreurs, les URL avec avertissements et les URL valides. Possibilité aussi de filtrer dans la partie "Performances" les résultats enrichis pour voir l'apparence dans les résultats de recherche.
New features on Maps app
Google Maps propose de nouvelles fonctionnalités
https://france.googleblog.com/2020/02/google-maps-fete-ses-15-ans-avec-un.html
L'application Maps propose 5 nouveaux onglets : Découvrir, Trajets, Enregistré, Contribuer et Actualités. De nouvelles informations, issues des voyageurs, vont apparaître pour les itinéraires comme la température, l'accessibilité, la sécurité.
Displaying licensing information about content in Google Images
Google propose des balises de données structurées quant au droit d'utilisation des images
https://twitter.com/searchliaison/status/1230575694981324801
En version bêta pour le moment, des balises de données structurées permettront d'indiquer les droits d'usage et de reproduction des images. Il faudra utiliser le type "ImageObject" de Schema.org avec les 3 attributs : "url" (celle de l'image), "license" (URL de la licence utilisée) et "acquireLicensePage" (URL de la page qui explique les droits d'utilisation de l'image).
Google Images will show new icons on desktop with information
Google va taguer les images
https://twitter.com/searchliaison/status/1232426759770886144
Les images afficheront un pictogramme fournissant des informations sur le contenu proposé. Comme par exemple, une recette de cuisine, un produit, une durée de vidéo.
Improvement to data export in Search Console
Téléchargement de données plus précises sur la Search Console
https://webmasters.googleblog.com/2020/02/data-export.html
Les types de données fournies sont plus nombreux et diversifiés. On peut télécharger les données sur les requêtes, pages, pays, appareils, apparence des résultats de recherche et dates dans le même fichier. Mais le nombre d'enregistrements reste limité à 1 000.
Google mobile-first indexing to be applied to all sites within a year
Tous les sites seront dans l'Index Mobile First d'ici 12 mois
https://searchengineland.com/google-mobile-first-indexing-to-be-applied-to-all-sites-within-a-year-329733
Google veut terminer le projet d'indexation Mobile First d'ici un an. On peut se demander ce qu'il adviendra des sites non compatibles.
Improvements to the Google Search Console Change of Address tool 
Amélioration de l'outil de changement d'adresse sur la Search Console
https://twitter.com/googlewmc/status/1229809366330564608?s=21
Apparition de 2 nouvelles fonctionnalités dans l'outil de changement d'adresse :
possibilité de tester et valider 5 redirections 301 de l'ancien nom de domaine

Affichage d'un message d'avertissement sur l'ancien et sur le nouveau nom de domaine.
FAQ Rich Snippets: multiple identical FAQs cannot be tagged on multiple pages
Les Extraits Enrichis de FAQ sont très souples, mais Google s'attaque aux abus
https://developers.google.com/search/docs/data-types/faqpage?hl=en#content-guidelines
Il n'est plus possible de baliser une même FAQ reproduite sur plusieurs pages de son site : chacune doit être unique à sa page.
2 – SEO News
Study on SEO & intent in 2020 by Ignite Visibility
Etude de la recherche sur internet en 2020 par la société Ignite Visibility
https://ignitevisibility.com/seo-and-intent-2020-new-study-reveals-true-state-of-search/
500 personnes ont été interrogées par la société Ignite Visibility sur leurs habitudes de recherche sur internet, comment elles utilisent les moteurs de recherche, quel est leur niveau de satisfaction quant aux résultats fournis…
Bing Webmaster Tools revamped
Nouveau look pour Bing Webmaster Tools
https://blogs.bing.com/webmaster/february-2020/Announcing-the-new-Bing-Webmaster-Tools
En Bêta pour le moment, Bing Webmaster Tools va s'articuler autour de 3 grandes parties : Performance de recherche, Backlinks et Sitemap XML.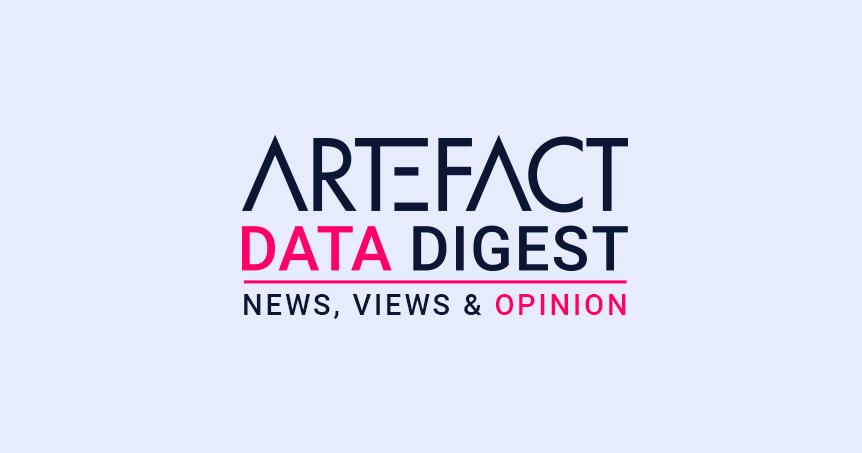 Interested in Data Consulting | Data Marketing | Digital Activation?
Read our monthly newsletter to get actionable advice, insights, business cases, from all our data experts around the world!