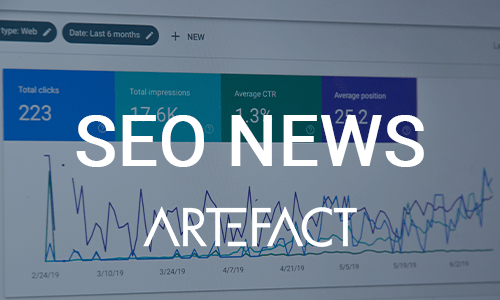 SEO News by Olivier Perbet.
1 – Official Google Webmaster News
Core Web Vitals report in Search Console : 3 Web Performance KPIs
Le rapport de Vitesse du site dans la Search Console se renomme Web Vitals / Signaux Web Essentiels et se concentre sur 3 KPIs : LCP, FID, CLS
https://searchengineland.com/core-web-vitals-report-replaces-speed-report-in-google-search-console-what-you-need-to-know-335225
https://support.google.com/webmasters/answer/9205520
Les trois KPIs que Google met en avant cette année sont relatifs à l'expérience utilisateur.
Le LCP indique le délai avant l'affichage du premier élément visuel

Le FID indique la latence d'interactivité du site

Le CLS mesure la stabilité visuelle d'une page : si des éléments se déplacent avant la fin du chargement.
Ces trois KPIs sont relevés dans la Search Console, dans le rapport Signaux Web Essentiels, et intégrés à PageSpeed Insights / LightHouse. Leur classement en Lent / Moyen / Rapide est détaillé dans la documentation Google (2e lien).
Speed and UX as ranking factors in 2021 ?
Google annonce que les 3 KPIs de Web Performance seront ajoutés comme facteurs de positionnement
https://webmasters.googleblog.com/2020/05/evaluating-page-experience.html
https://webmaster-fr.googleblog.com/2020/06/evaluating-page-experience.html
"Nous tiendrons bientôt compte de la convivialité des pages parmi les centaines de signaux utilisés par Google pour classer les résultats de recherche." On lit depuis cette annonce de Google une multitude d'articles déclarant sans nuance "L'UX comme nouveau facteur de positionnement pour Google". Dans les faits, les Core Web Vitals (trois KPIs d'UX) vont s'ajouter à la brique "Page Experience" des facteurs de positionnement (Compatibilité mobile, HTTPS), dont le poids est infime, et ce sera en 2021.
Introducing the new CrUX Dashboard
Mise à jour du dashboard CrUX
https://twitter.com/ChromeUXReport/status/1265852602299842564
Le CrUX est la base de données des KPIs de vitesse des sites relevés par les internautes sur Chrome. Elle permet d'avoir des données moyennes et en conditions réelles. Google permet un accès simplifié aux données d'un site à travers un template de dashboard Data Studio, mis à jour pour l'occasion avec les Web Vitals.
2 – SEO News
Google Podcasts finally gets listener analytics
Le Google Podcast manager remonte des données analytics sur l'audience.
https://techcrunch.com/2020/05/05/google-podcasts-finally-gets-listener-analytics/
Google Maps indiquera bientôt l'accessibilité des lieux aux chaises roulantes (FR) 
https://www.phonandroid.com/google-maps-indique-desormais-lieux-acces-handicapes.html
D'abord dans les marchés anglophones. Le reste des pays suivra.
AI at Scale in Bing
https://blogs.bing.com/search/2020_05/AI-at-Scale-in-Bing
Bing présente souvent les évolutions de son algorithme et sa part d'IA. La nouveauté la plus marquante est la présentation des Positions 0 dans les SERPs : à une question binaire, Bing propose un résultat et une réponse tranchée (OUI ou NON).
Six ans après son lancement, Qwant n'était qu'un prototype (FR)
https://www.nextinpact.com/news/108986-six-ans-apres-son-lancement-qwant-netait-quun-prototype-selon-dinum.htm
Un audit d'un organisme public en 2019 et les enquêtes indépendantes de NextInpact démontrent que Qwant est largement défaillant : ses résultats sont majoritairement issus de Bing plutôt que d'un index autonome, et sont très peu à jour. Le moteur équipe par défaut tous les ordinateurs de l'administration française.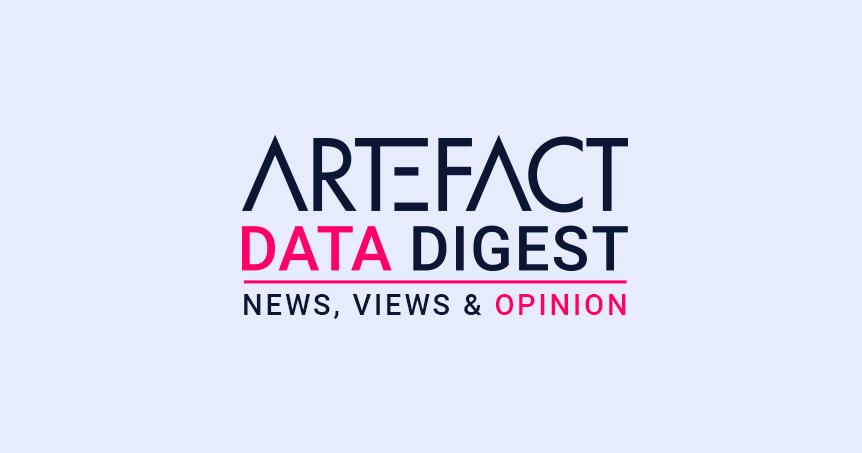 Interested in Data Consulting | Data Marketing | Digital Activation?
Read our monthly newsletter to get actionable advice, insights, business cases, from all our data experts around the world!