The number of flights worldwide increased steadily in the years leading up to the pandemic. In 2019, there were just under 47 million flights worldwide. In 2020, however, that number fell dramatically to around 22 million due to the impact of the pandemic. By 2022, the trend reversed and the number rose again, but still remained below pre-pandemic levels at around 32 million. It will be interesting to see what the figures are for 2023.
As this year's early booking and last-minute season draw to a close, major airlines have made their first predictions for the 2023 travel year. Lufthansa, for example, announced that it expects a record year, thanks to increased profits per passenger due to higher ticket costs. Back in April, the website Idealo published a price comparison analysis showing that airfares to many popular Mediterranean destinations have risen by an average of 32 percent compared to last year, and this regardless of travel time.
Despite the significant downturn in recent years, most of the major price comparison websites and online travel agencies (OTAs) survived these difficult times and even expanded their portfolios. One example is Booking.com, which added flight search in 2022.
It's worth taking a look at the exciting market of airfare comparison websites, which is growing in popularity with travelers as prices rise. Who are the players in this market? How relevant are they to the markets where they operate as travel advertisers? How do comparison sites work and what should be considered when collaborating with them?
What are metasearch engines in the travel sector?
Every frequent flier knows about price comparison sites and online travel agencies for finding the cheapest or most convenient flight. Whether for a vacation or a business trip, passengers want to find and book the best flight at the lowest price. The main difference between a price comparison site (metasearch engine) and an OTA is that the former displays only airfares and redirects users to the airline's website to complete bookings, while the latter allows users to complete bookings directly with the online agency without needing to book with the airline.
As the air transport sector is a polypole, i.e. a competitive market with many players, it can quickly become confusing for individual users to determine which airline operates on their desired route, let alone which airline offers the best deal.
To offer users the best possible overview, there are now price comparison sites (metasearch engines, or MSEs). An MSE is not always a flight comparison site; it can also be a general search engine that aggregates results into a ranked list. The aim of price comparison MSEs is to filter out the best price-performance ratio for the user from among the vast number of options available.
Leading travel comparison sites include Skyscanner, Kayak, Momondo, Swoodoo and Idealo. They all have search engines to find the best price-performance deals on airline tickets and they all direct users to the selected airline's site to book the ticket. However, they may have different approaches and priorities. Swoodoo, for example, is highly focused on cheap flights, while Idealo has a more general focus, with a strong emphasis on hotels and shopping, as well as flights.
How has the market for airfare comparison sites evolved?
Over the past few years, the market has increasingly consolidated, with so many individual independent search engines merging into large groups or acquiring other companies that it can be difficult to keep track. Booking Holdings (formerly Priceline Group) bought up many competitors in recent years and now owns a large number of search and booking platforms, the best known of which are booking.com (OTA) and Kayak (MSE). The Kayak group also includes well-known platforms such as Momondo, Swoodoo and Cheapflights.
Other acquisitions and consolidations have also taken place in the Asian market. In addition to Trip.com and Ctrip.com (itself an OTA), Trip.com Group Limited (formerly Ctrip.com International) also operates one of the world's most successful flight search engines thanks to its acquisition of Skyscanner for around GBP 1.4 billion in 2016.
It is clear that very large MSEs are controlled by a single holding company, creating an oligopoly behind the market. Beyond the major market players, Google's recent integration of flight search has made it much harder for smaller metasearchers to survive in that space by offering only flight search.
The following matrix is an overview of the status quo in the airfare MSE market. It shows which market participants offer a pure flight search or a general price comparison for different industries. The degree of internationalization is also shown. Is the provider nationally limited or does it operate globally? Traffic data from Similarweb is also used to show relevance.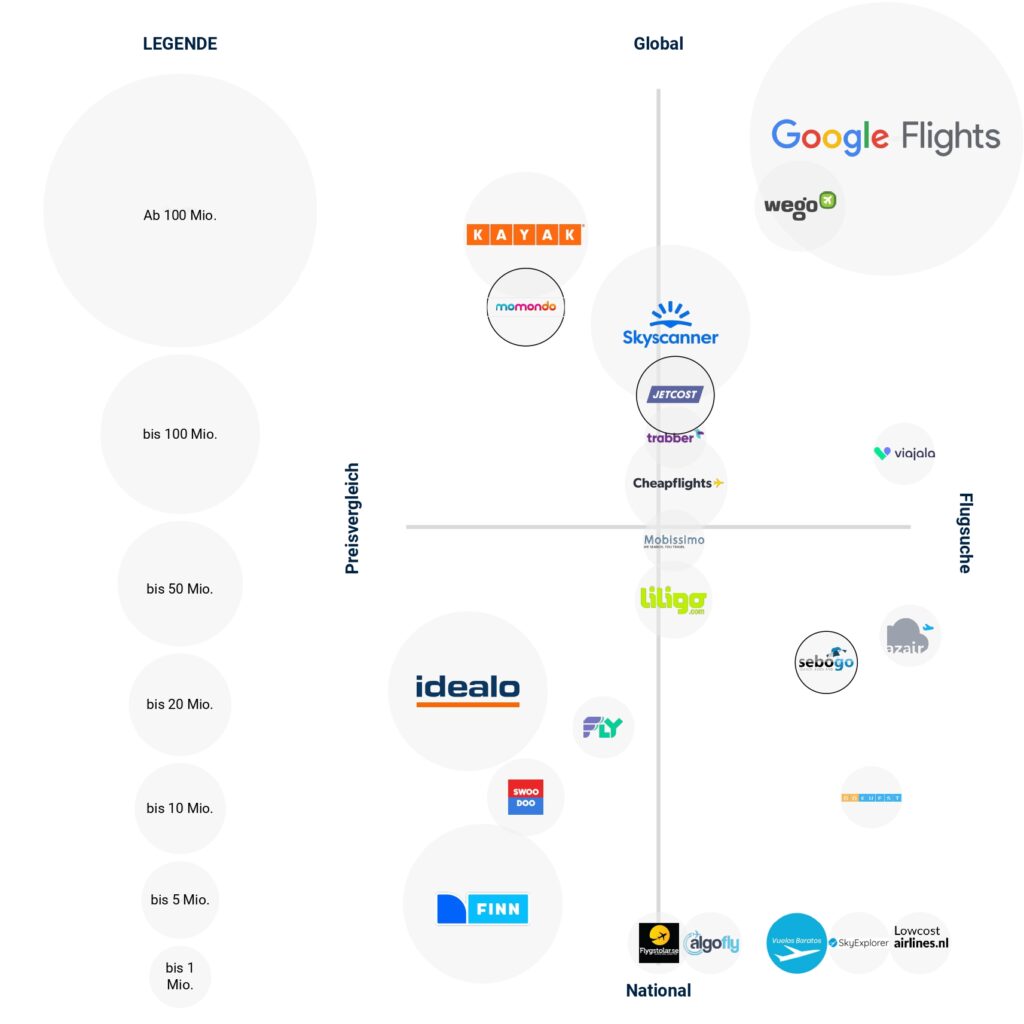 How do metasearch engines work?
In principle, an MSE needs all data that is relevant for booking a flight. This includes the available routes of each airline, current real-time ticket prices and availability in each booking class. This data must be made accessible. Airlines usually offer data APIs for this purpose.
As soon as a user queries the flight search for a particular route at a particular time, the MSE sends data requests to all the APIs it's connected to. These APIs contain all flights with the corresponding information. They use the information from the query to search for all matching flights and send this information back to the MSE in a response.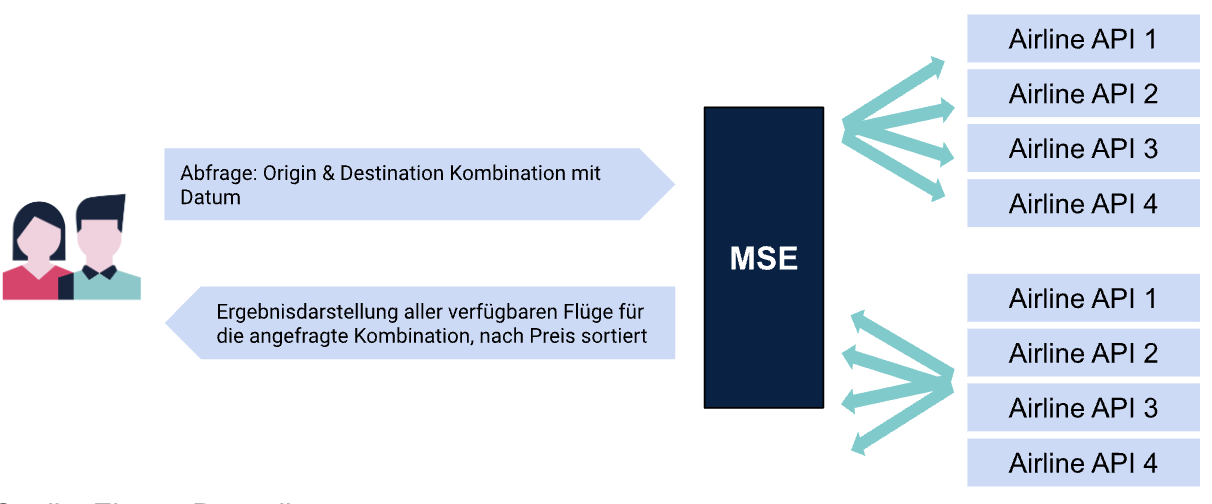 The comparison site then decodes the information received and presents it clearly so that a user can easily see prices, availability, flight times and connections for the requested itinerary (combination of origin, i.e. departure airport, and destination, i.e. arrival airport). Since this process usually involves querying not just one API, but many, it usually takes a few seconds for the user to receive a complete list of all possible flights.
Challenges and solutions for the travel industry
With the proliferation of comparison sites, it can be a challenge for an airline to find the resources to give each MSE access to its own API.
Artefact, which has been working closely with the Lufthansa Group for many years and manages large parts of their metasearch channel, also enables smaller MSEs to bundle their requests through their own intermediate API. As a result, it is no longer necessary for the advertiser to provide each individual MSE with access to its own API. Instead, it is bundled through Artefact's intermediary solution, which acts as a proxy.
Artefact offers solutions for the travel industry
In this context, Artefact also filters out those MSE requests that do not result in a response from the API (e.g. because certain routes are not in the flight plan, do not make sense or have been requested several times within a very short period of time, etc.), thus reducing the volume of requests to the airline's API and possibly also delivering faster responses to the MSEs. Even if the advertiser doesn't have an API, but only a product data feed (CSV, XML), Artefact's solution can act as an API to the MSEs, thus enabling and simplifying collaboration.
In addition, Artefact is available to assist each individual metasearcher with any questions regarding the affiliate and metasearch program, thus acting as a link between the advertiser and the individual MSEs to provide the best and most efficient service for all parties.
Do you operate a flight search and want to discuss the possibility of working with us and our travel clients? Or are you an advertiser in the travel sector and need support in working with an MSE? Then please feel free to contact us: valentina.piol@artefact.com and hello-germany@artefact.com We look forward to hearing from you.
We look forward to your enquiry.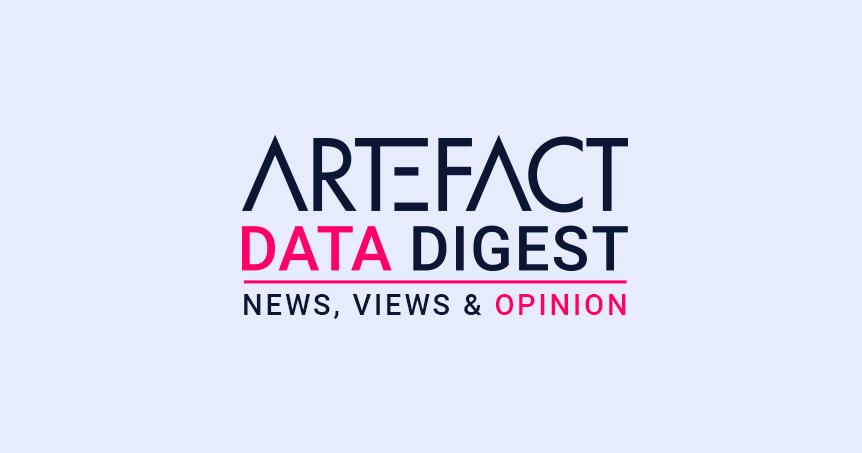 Interested in Data Consulting | Data & Digital Marketing | Digital Commerce ?
Read our monthly newsletter to get actionable advice, insights, business cases, from all our data experts around the world!