Google : algorithme & indexation
Se préparer à la Page Experience Update avec une documentation approfondie de Google
La Page Experience Update de Google sera déployée en mai 2021 : des KPI d'expérience utilisateur seront pris en compte dans le positionnement des pages (les Core Web Vitals)
Etant donné l'emballement et la grande confusion sur ces KPI et leur impact, Google a produit un support exhaustif pour répondre aux questions souvent posées, éclaircissant un grand nombre de cas.
Pour rappel, l'impact de cette mise à jour sera très faible et graduel : la pertinence d'une page restera le critère principal en SEO.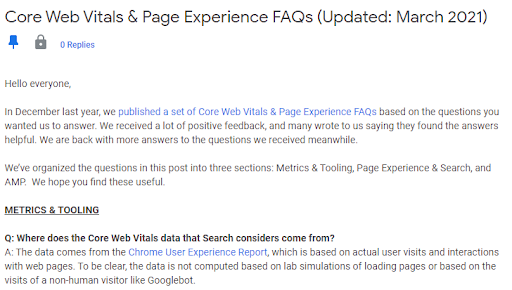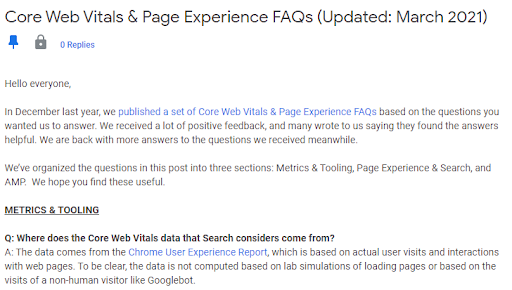 La version 88 de Chrome permet d'afficher les informations sur les Core Web Vitals
Les Core Web Vitals feront partie de la Page Experience Update
First Contentful Paint (FCP)

Largest Contentful Paint (LCP)

Cumulative Layout Shift (CLS)
Il est possible de les mesurer avec Chrome pour une page donnée, à partir du menu :
Afficher >
Options pour les développeurs >
Outils de développement >
Onglet Performance.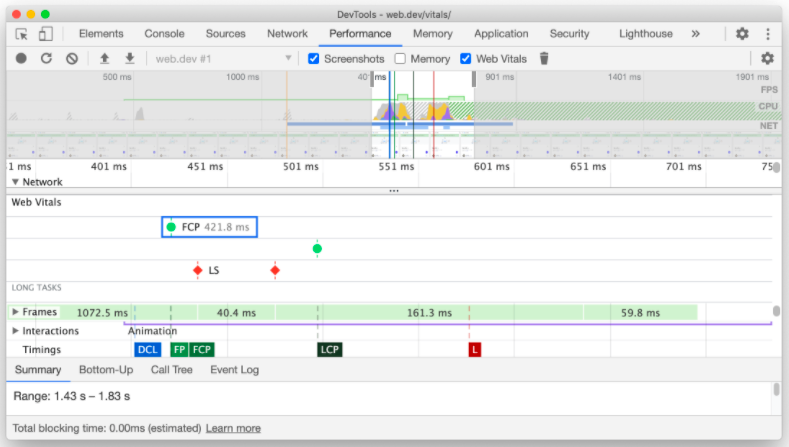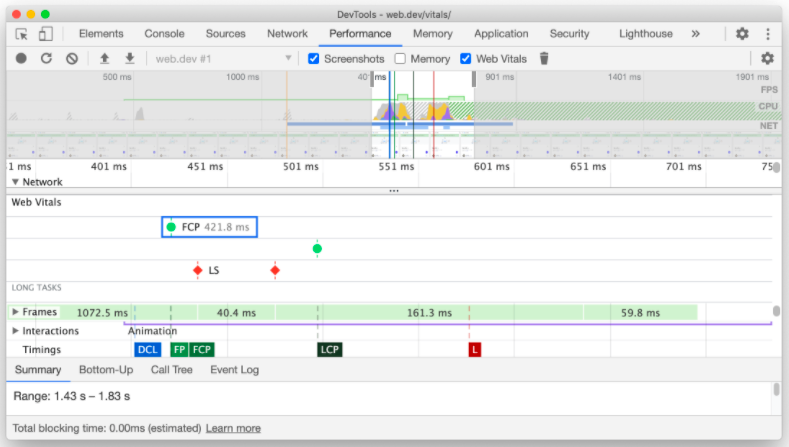 Le Passage ranking est en place sur Google US
Cet algorithme permet à Google de mieux comprendre un morceau de contenu isolé sur une page : elle sera alors jugée pertinente par rapport à ce passage plutôt que par l'ensemble de son contenu.
La page aura donc plus de chances d'être positionnée sur Google sans traiter uniquement de la requête concernée.
Cela peut s'avérer utile pour les requêtes très spécifiques et très précises. On reste donc sur une part faible des requêtes, c'est un changement de fond qui n'a pas eu d'impact majeur sur les performances des sites.
Cette évolution montre que Google progresse constamment vers une meilleure pertinence de ses résultats pour ses utilisateurs.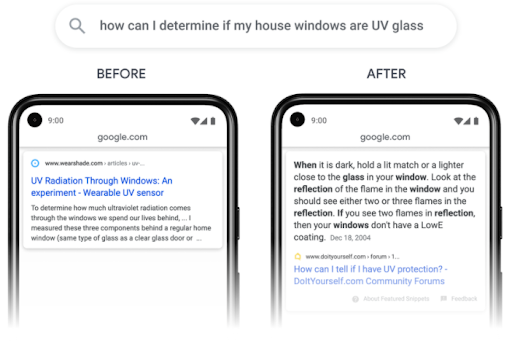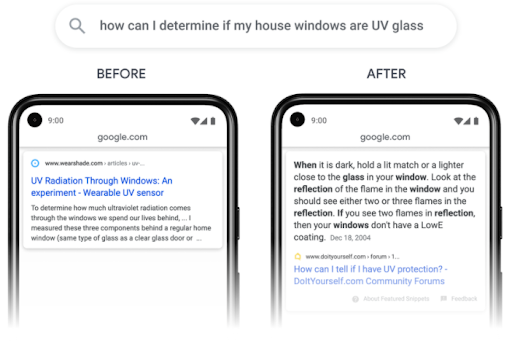 Le rapport de couverture de la Search Console s'améliore
Le rapport de couverture qui indique les pages explorées / indexées / exclues s'améliore avec :
Suppression du problème "anomalie générique" qui ne permettait pas de savoir ce qu'il fallait résoudre.

Les pages bloquées par le robots.txt mais indexées sont signalées comme tel et apparaissent en avertissement.

Ajout de l'avertissement "indexée sans contenu".

Précisions pour les "soft 404".
Google a désindexé plus de 5 milliards de pages signalées pour non respect du DMCA
Le DMCA (Digital Millenium Copyright Act) veille au respect des droits d'auteur.
Les pages désindexées sont par exemple des pages qui permettent du téléchargement illégal, des plagiats.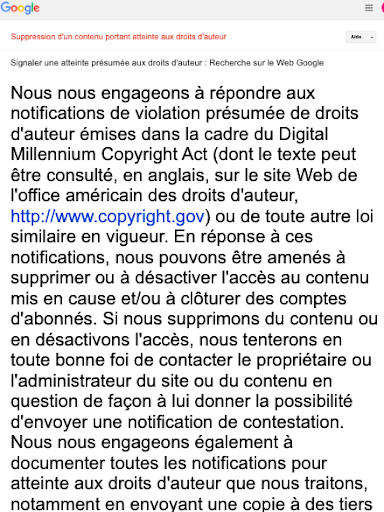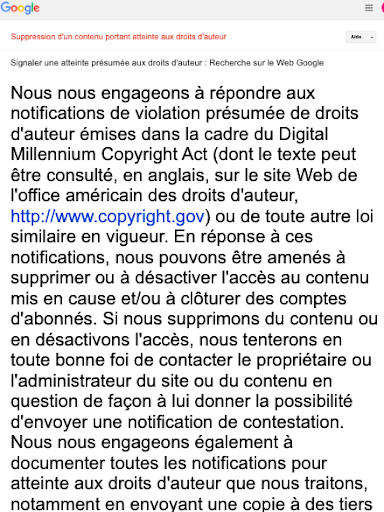 Gérer les avis déposés sur vos fiches Google Maps
Regrouper les avis déposés sur votre fiche Google Maps

Signaler un avis directement

Suivre les demandes et leur statut (validé / refusé)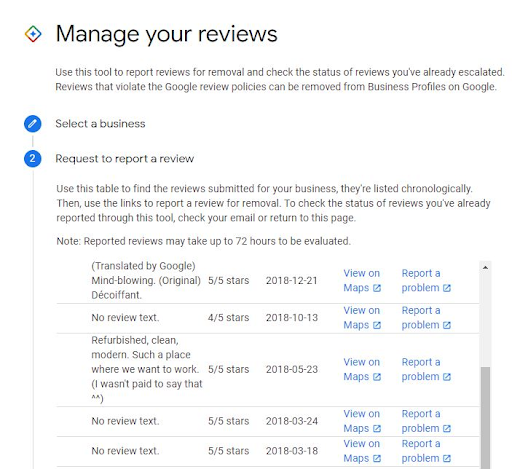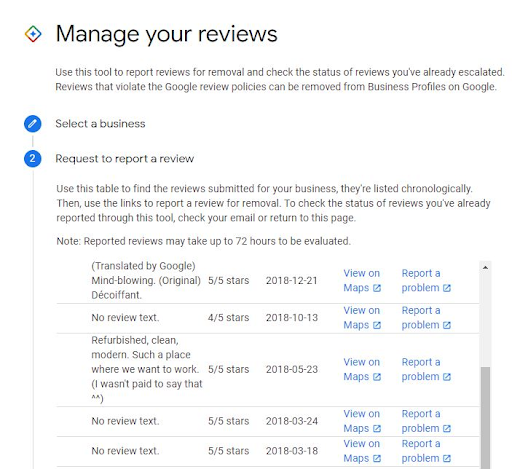 Amende pour Google France pour classement trompeur des hôtels
L'enquête de la Direction Générale de la Concurrence, de la Consommation et de la Répression des Fraudes (DGCCRF) a démontré le caractère trompeur du classement des hôtels par Google dans son moteur de résultats de recherche.
Au lieu d'utiliser le classement officiel d'Atout France (étoiles de 1 à 5), Google utilisait son propre système de notation, ce qui prêtait à confusion.
L'amende s'élève à 1,1 million d'euros.
Ergonomie et fonctionnalités de Google Search.
Une nouvelle ergonomie en mobile
La nouvelle interface pour smartphone va se déployer progressivement.
Celle-ci se veut plus simple, plus épurée pour trouver plus facilement la réponse cherchée.
Elle sera aussi plus respectueuse de la charte graphique Google.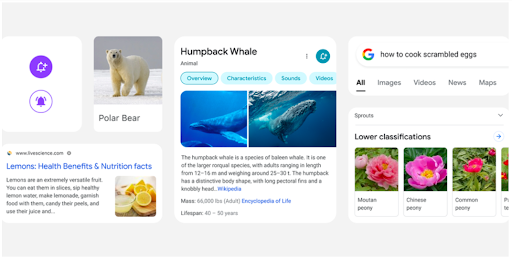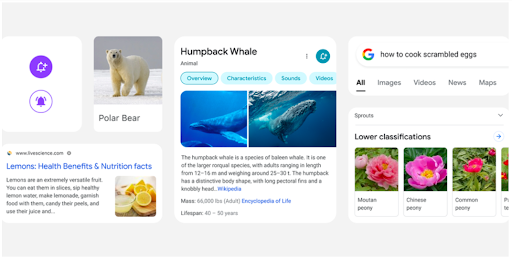 Google permet de filtrer par sous-thématiques dans ses résultats de recherches
Il s'agit pour les requêtes très génériquesde prendre en compte les sous-thématiques diverses qu'elles peuvent impliquer.
Google propose alors des résultats de recherches plus variés selon les besoins des utilisateurs.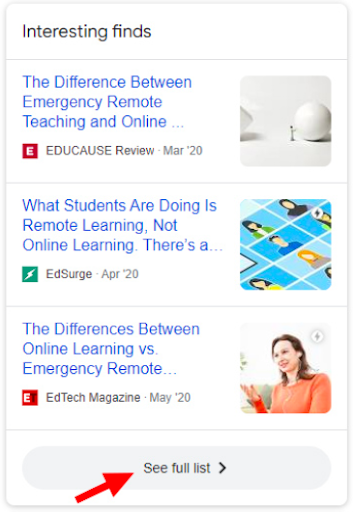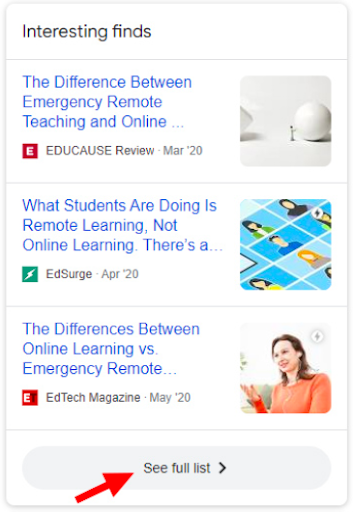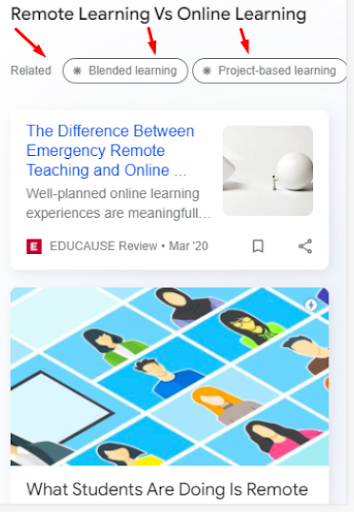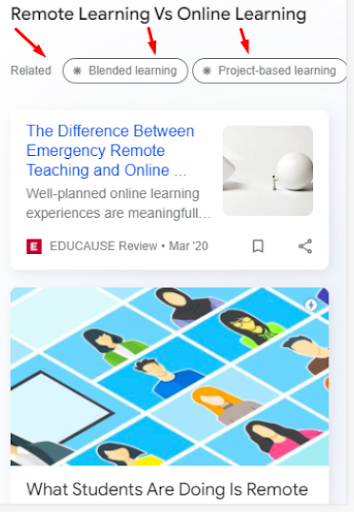 Des simulations de maquillage dans Google
Cette fonctionnalité concerne des milliers de produits de maquillage.
Via l'appareil de son smartphone, elle permet de voir l'effet produit sur son visage et d'obtenir des conseils.
Comme toute nouvelle fonctionnalité de Google, celle-ci est déployée aux USA avant d'arriver sur les autres pays.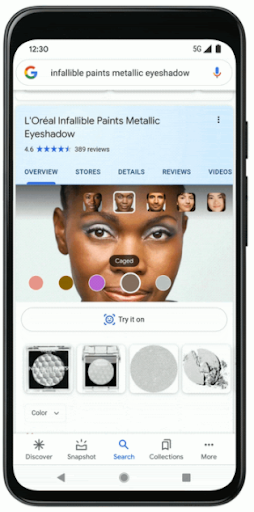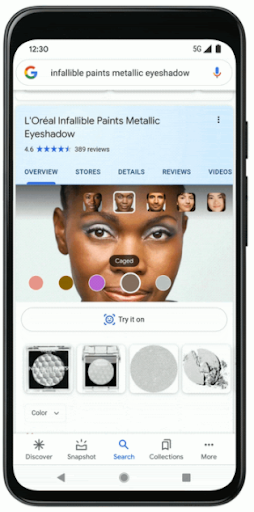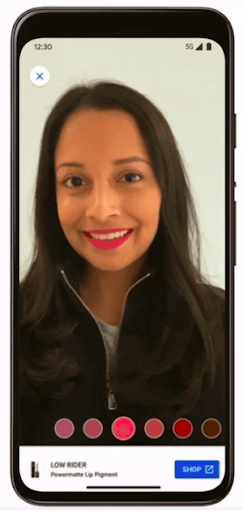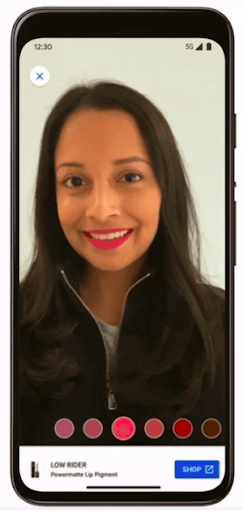 Moins de Featured Snippets dans les pages de résultats ?
Tout comme pour les PAA (People Also Ask – Autres questions posées), les résultats enrichis de FAQ (Frequently Asked Questions – Questions fréquentes) dernièrement, les Featured snippets (position zéro) apparaissent moins souvent dans les pages de résultats de Google.
Les baisses de présence des fonctionnalités enrichies de Google sont courantes, et souvent durables après des périodes de large diffusion.
Parfois on est en présence de simples cycles, dans lesquels les baisses sont temporaires.
Google signalera une baisse de prix d'un produit dans les Extraits enrichis
Google calculera automatiquement la baisse de prix en fonction de la moyenne historique des prix de votre produit.
Les Données structurées de type "Produit" sont suffisantes pour que Google génère cette information, tant que le prix est balisé via l'élément "Offer"
(disponible aux USA pour l'instant)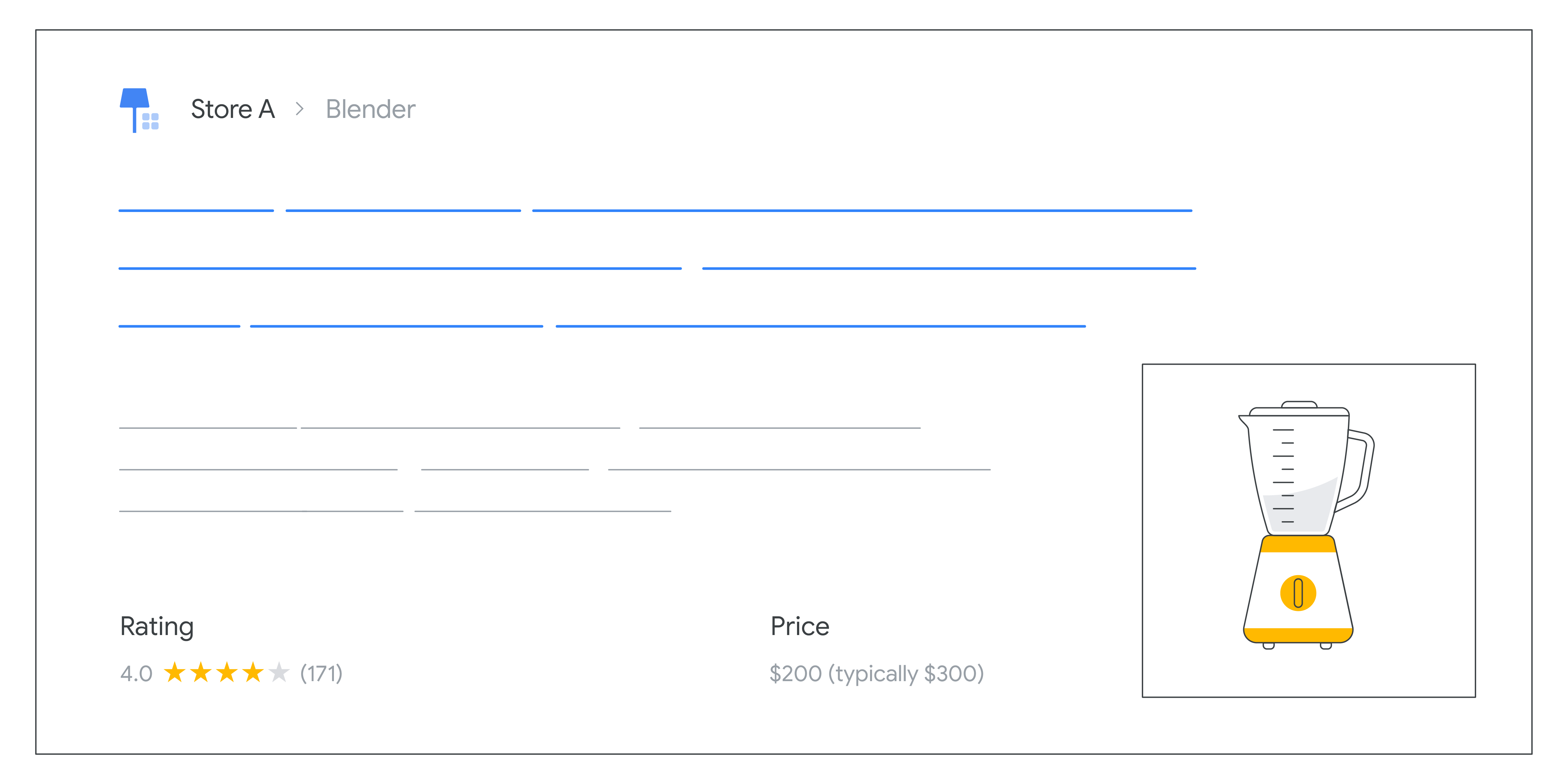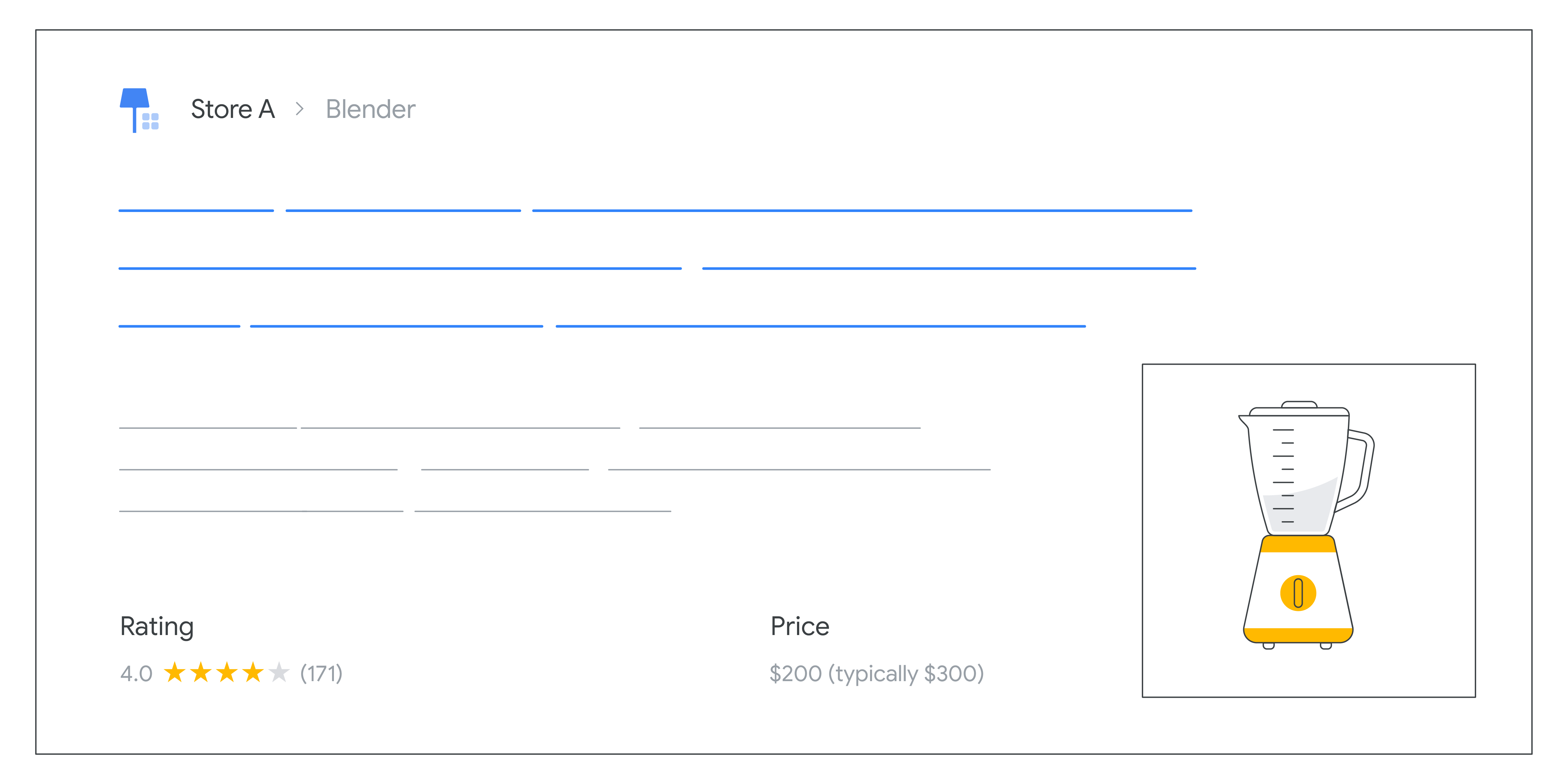 Google News.
Google vs Médias français : épilogue
Le sujet des "droits voisins" (la rémunération des médias au titre de leur présence sur Google News) arrive à son terme : les médias français ont signé un accord avec Google leurconférant une rémunération.
La rémunération sera calculée individuellement et basée sur des critères comme :
la contribution à l'information politique et générale

le volume quotidien de publications

l'audience Internet mensuelle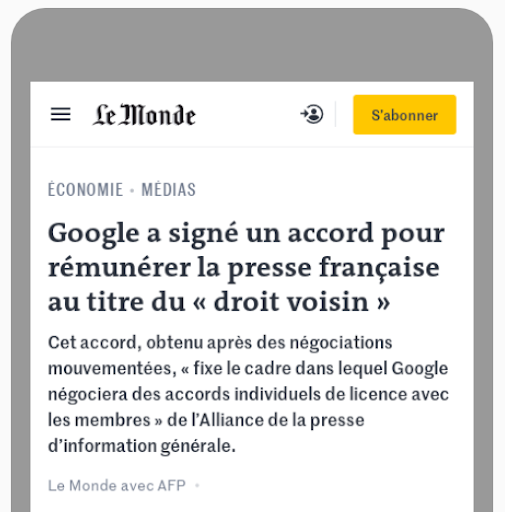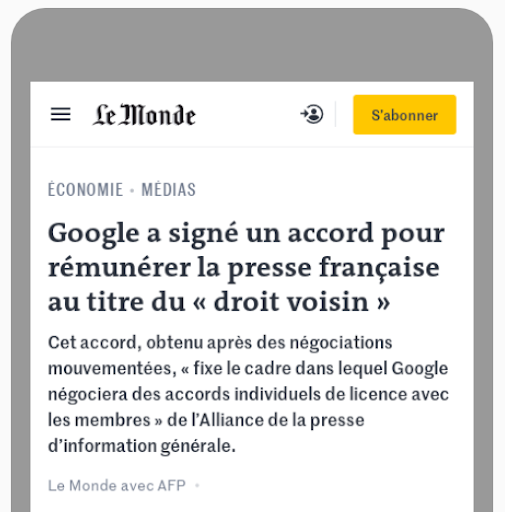 Lancement de Google News Showcase : section premium de Google News
A rebours des flux généralistes d'articles, Google News Showcase permet aux médias partenaires de Google de mettre en avant des sélections d'articles de fond.
Ce partenariat vise également à rémunérer les médias participants.
Cette section Premium sera déployée progressivement dans les applications mobiles de Google News.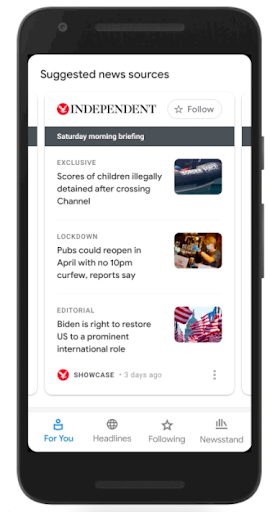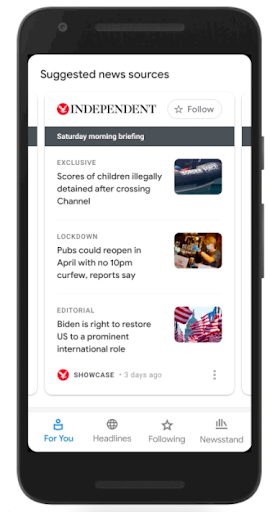 Google News : enfin un suivi dans la Search Console
Google Actualités dispose de son rapport dédié dans la Search Console.
Le rapport est assez sommaire :
Clics / Impressions CTR

Pages / Pays / Appareils / Dates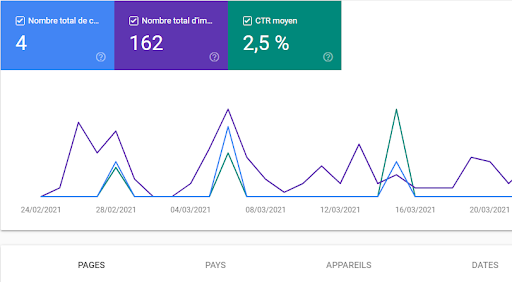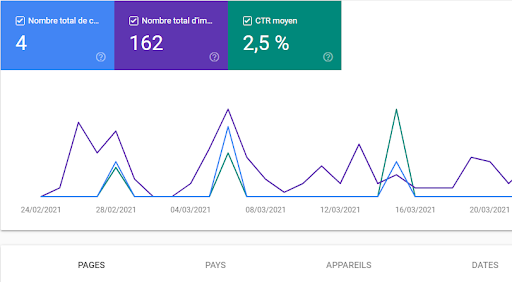 12 nouvelles pénalités manuelles pour Google News et Discover
Google a déployé 12 nouvelles règles déclenchant des actions manuelles ("pénalités") en cas de non-respect.
Ces pénalités s'appliquent à Google News, et par extension Google Discover. Un site pénalisé ne s'y affichera plus.
Le but est de réduire le contenu illicite, violent, faux ou trompeur, bref d'améliorer la qualité des articles qu'un internaute trouvera dans Google News.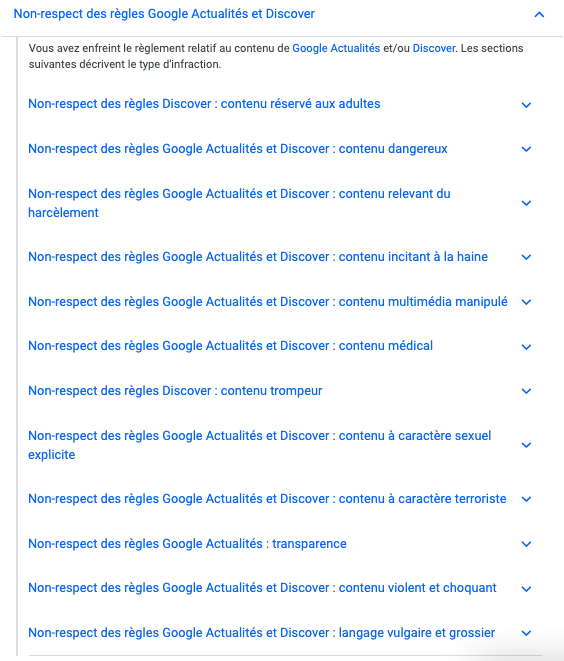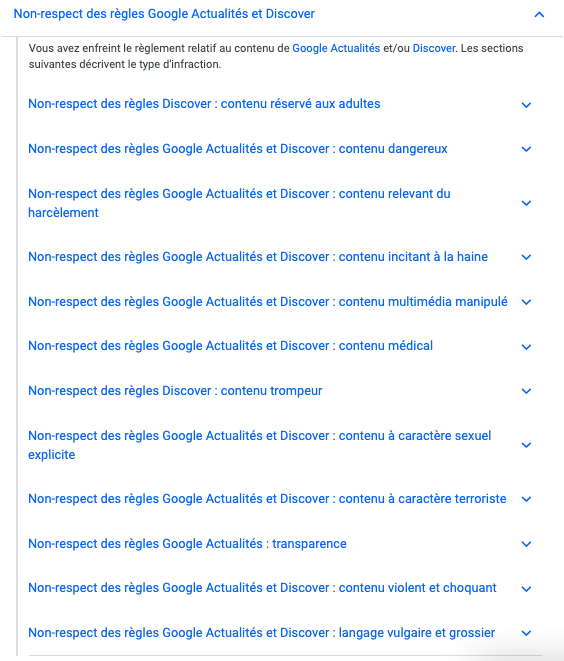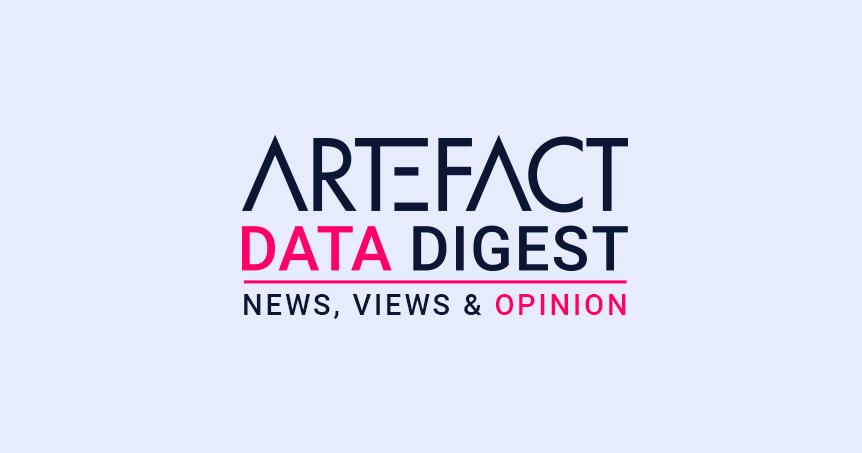 Interested in Data Consulting | Data & Digital Marketing | Digital Commerce ?
Read our monthly newsletter to get actionable advice, insights, business cases, from all our data experts around the world!