Leading data and digital agency Artefact announces two new offices in the UK and the USA to meet growth ambition and people expansion.
PR – May 2022 | Announce the opening of two new offices in the UK and the USA to meet growth ambition and people expansion
Artefact has relocated its UK & New York teams to new offices in the retrospective cities. In London, the team moved to a new office on Lloyd's Avenue, London, following a period of worldwide growth and the expansion of sister offices in Germany, China and Singapore. In New York, the team relocated to a new and larger office space located on Avenue of the Americas, just blocks away from the Rockefeller Center.
Artefact UK's team has been experiencing significant growth in recent months; specifically in the field of data consulting and data marketing, with the hiring of two new consultant directors in March.
The London-based office serves several global clients in their digital marketing and data transformation programmes, across the verticals of travel and tourism, consumer electronics, retail and CPG.
Throughout 2022, Artefact expects to see continued growth with a focus on new long-term projects in data marketing, large scale data governance programmes and in all facets of digital marketing.
Wednesday 4th May marked the official opening of the London office. Employees were greeted to a complementary cooked breakfast, accompanied by an introduction and business update by UK Managing Director & Partner, Pascal Coggia.
"The opening of our new London office is indicative of our long-term ambition to become a tier-one data consulting business. I am excited to move into this new space and continue our strong growth drive"
The new space is designed to cultivate inter-team cooperation and synergy; fostering the company values of collaboration, action and innovation. The office offers a clean, open layout with numerous meeting rooms and a large social space for town hall meetings.
Artefactors can enjoy the entertainment aspects that the office has to offer, such as a pool table, foosball and table tennis. Employees can also choose to unwind and learn in the book corner. The new space will be ideal to host company socials, after work events and client meetings alike.
Likewise, Artefact's New York office has been experiencing notable growth over the last few months, as they continue to add team members, including two new consulting directors.
The New York based team works with various clients across industries such as retail, luxury, and tech, with end-to-end data driven services, from strategy and data governance to operations.
The new office space has a purpose to further promote teamwork, collaboration, and mentorship across teams. The office space provides colleagues with individual work spaces, meeting rooms, and with skyline views of New York City.
"Moving to this new space, blocks away from our biggest clients, solidifies our long-term relations with our early US partners, as well as a willingness to continue to forge our team culture as new members grow the team every month"
Across all offices, Artefact values the professional development and personal wellbeing of all employees. To learn more about what working at Artefact feels like and how to join our team, please visit our careers page: https://www.artefact.com/careers/.
For Artefact's full list of offices, click here.
Artefact London's new office address is as follows: 4th Floor, 1 Lloyd's Avenue London, EC3N 3DS
Artefact New York's new office address is as follows: 9th Floor, 1140 Avenue of the Americas, New York, NY, 10036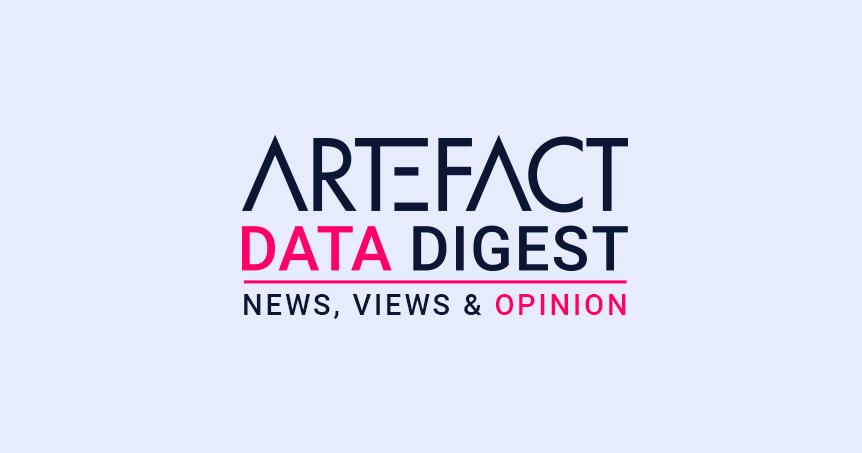 Interested in Data Consulting | Data & Digital Marketing | Digital Commerce ?
Read our monthly newsletter to get actionable advice, insights, business cases, from all our data experts around the world!