Generative AI
Survey

: The Technology, the Rewards & the Risks
Interviews with industry & thought leaders, early adopters in Generative AI technology:
Generative AI: looking back on a six-months marathon

Generative AI: applications and benefits for business

Implementing generative AI: technical challenges

Implementing generative AI: impacts on jobs and people

Implementing generative AI: ethical stakes and ESG
Generative AI is a
major change

of paradigm.
Tool interfaces through prompt usage become much more intuitive, visual & effortless for end-users.
It puts powerful technologies in the hands of everyone.
Generative AI technologies create new and original content, such as images, text, or even entire scenarios, based on patterns and examples they have learned.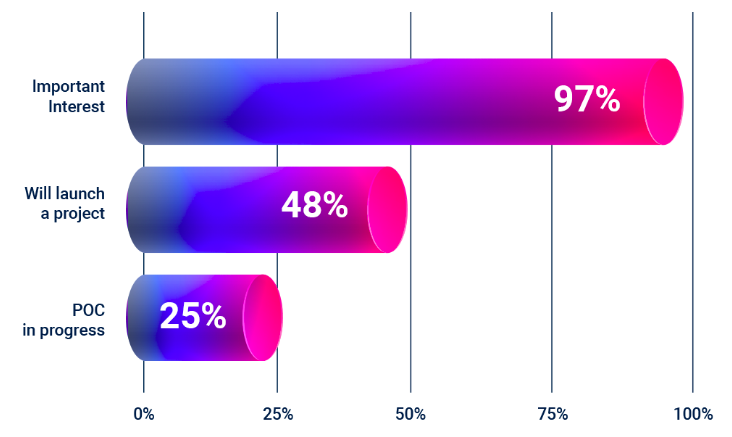 Interviews conducted with 50+ of Artefact clients.
Generative AI will have a
massive impact

on people's daily tasks, significantly improving

business productivity.
Although GenAI technologies are not yet mature for production, all companies are starting to look at Generative AI to boost their transformation and gain in competitiveness.
A new wave of Generative AI players has also emerged, expanding the GenAI offerings available on the market.
The integration of
generative AI capabilities

in systems and processes will boost enterprises productivity.
This world-changing technology will empower people and streamline processes for everyone.
There are four main categories of use cases that are currently being tested and deployed at our clients.
Insights discovery
Talk to your data, get sophisticated business insights.
Content amplification
AI-driven content creation amplifies message reach.
Augmented conversion engine
Boosts sales and optimizes conversions with precision messaging.
Lifetime value management
Drives revenue through lasting client loyalty using optimized search.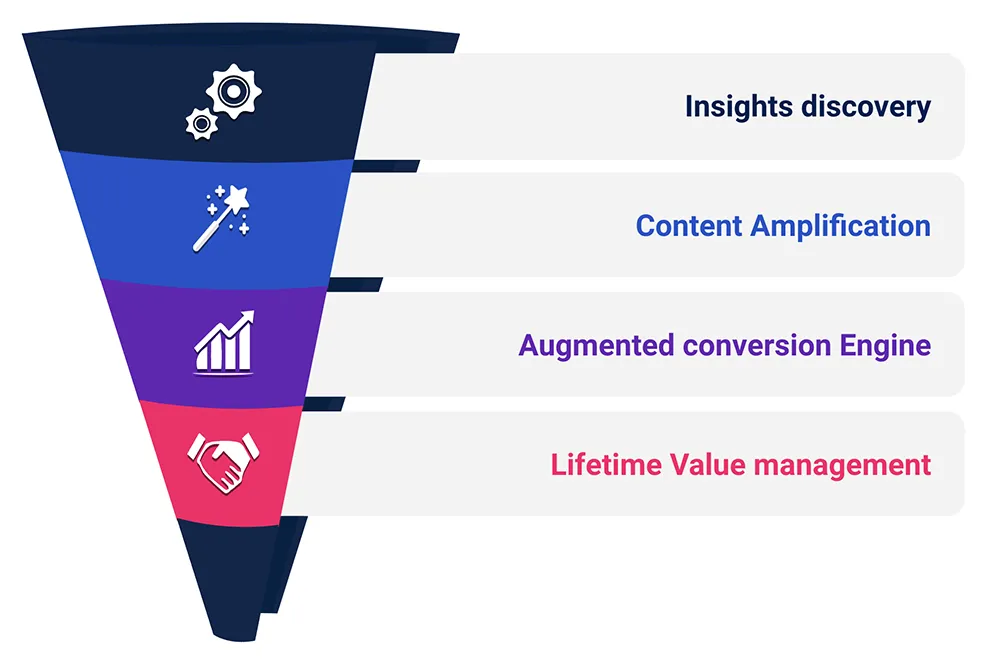 Our generative
AI readiness program

to roll out a new AI age for your enterprise.
Generative AI challenges to always take up for
secure, ethical and sustainable

business solutions.
GPDR
Compliancy
Intellectual property
Training data
Hallucinations
Ethics
Cybersecurity
Sustainability