Building a custom Data Platform is a core foundation for all
Data and AI use cases

.
Developing cutting-edge products and solutions is crucial in the 4.0 industry era. However it requires technical skills held by talents that are difficult to acquire, and often both temporarily and urgently.
In order to help 4.0 industries reach the full potential of their operations and release innovating products, Artefact has built a team of tech problem-solving experts including data scientists, data engineers and data analysts that are moved by three principles:
We craft custom solutions that will allow the client to run operations at scale.
We work hand-in-hand with the client to fully understand the technical and business aspects and ensure full transparency in the processes and methods used.
We smoothly integrate the new platform into the legacy systems of the client so that no time is lost adapting or rebuilding the whole ecosystem from the ground up.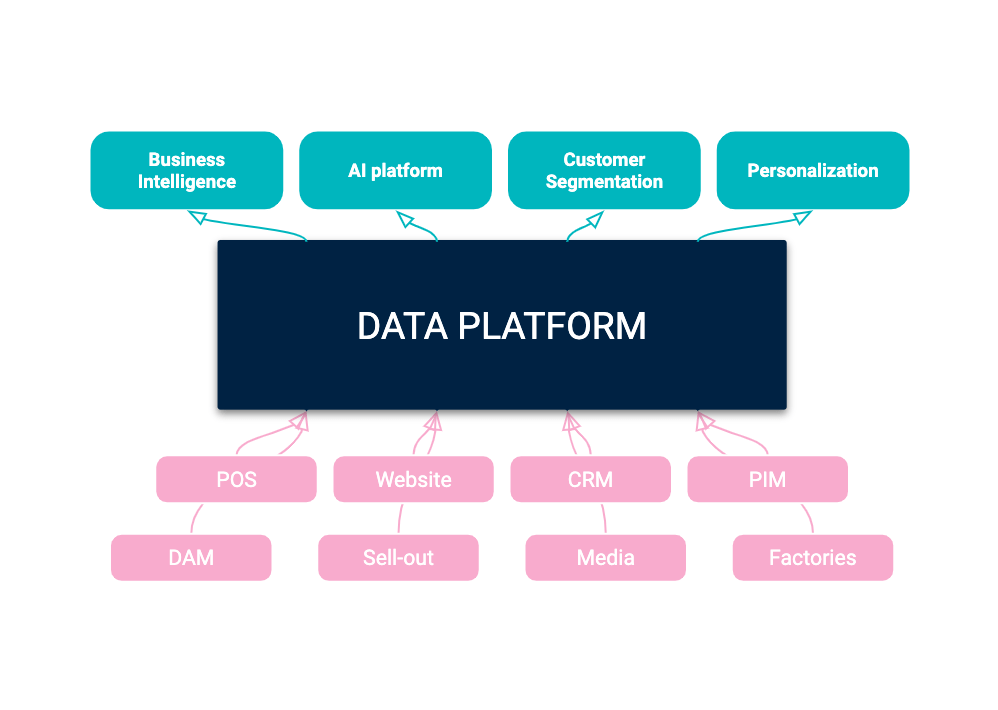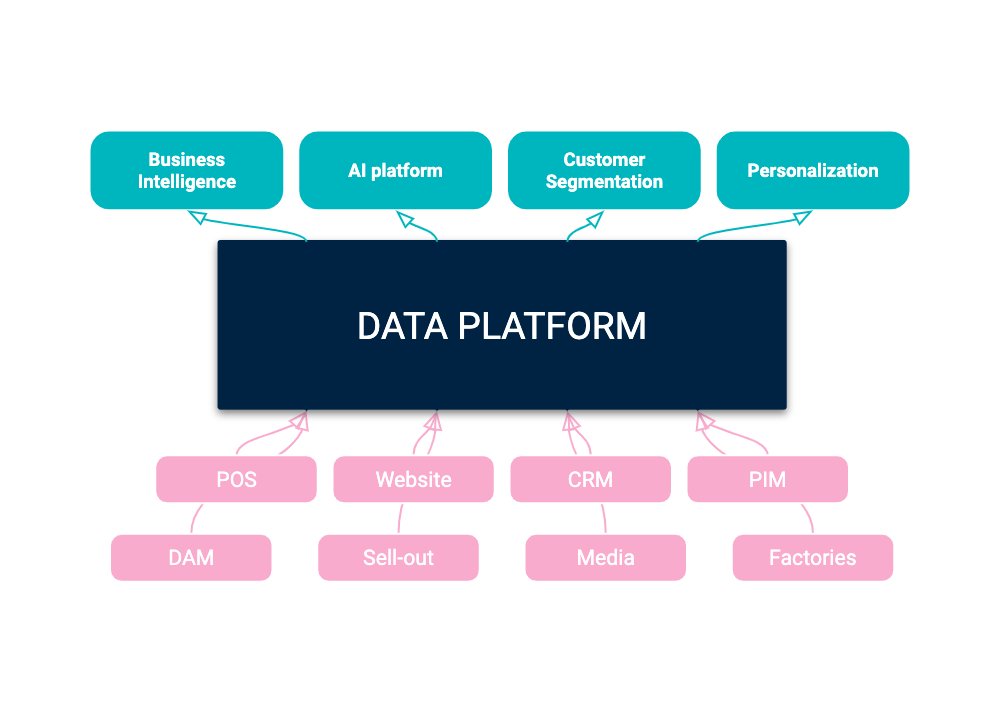 The Data Platform is a set of micro services collecting and normalizing all company data to make it secure, operable, maintainable, reliable, scalable and flexible, enabling any type of data and analytics application
Data platforms are evolving products, intrinsically linked to
business usages

.
Whereas Datalakes or Data Warehouses were built to centralize data, Data platforms are meant for data activation and fast business value.
They are designed to accelerate the integration of new business data/ insight needs and to scale and evolve with the data usages.
Our data platform serves 3 main categories of use cases.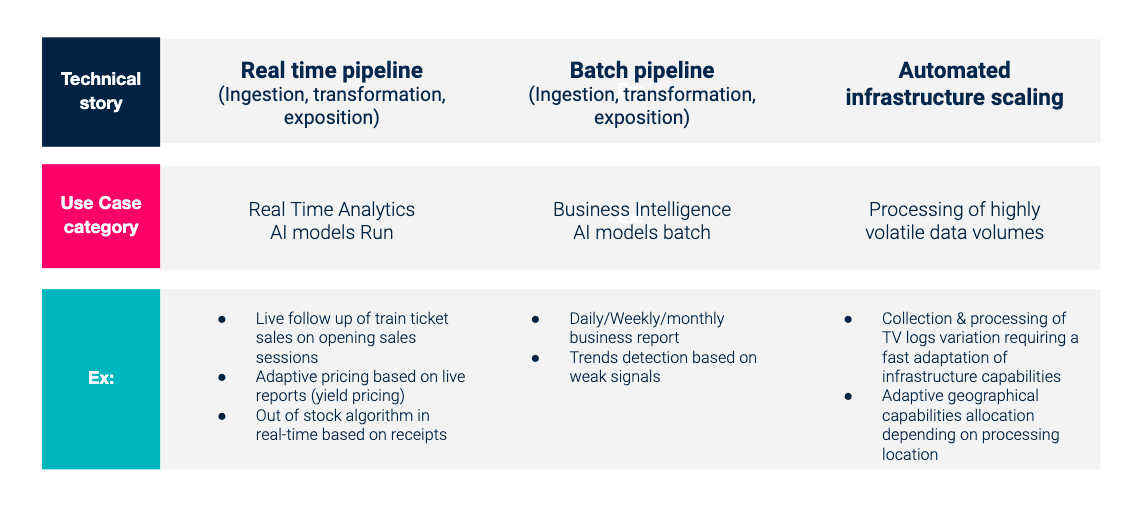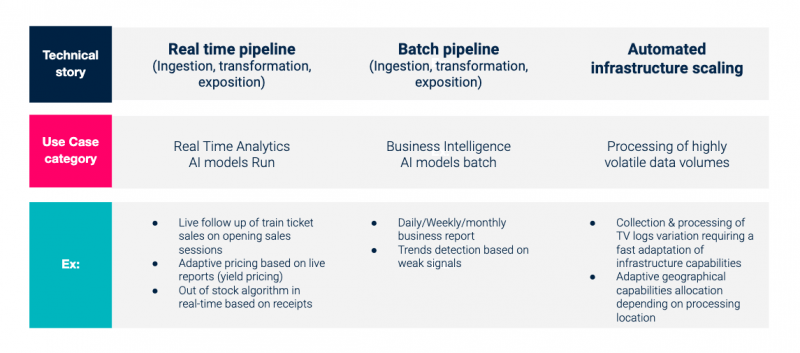 Client testimonial: building a digital and data platform
Build a new data environment to gather and pre-process data from various sources (Google Analytics, Social listening tools, CRM) to accelerate innovative use cases implementation.
Key elements:
Data environment on GCP and Azure
Key technologies : Google Stack (GCP, BQ, etc.), Azure Data Lake Storage, Azure Data Factory
Cloud experts and partners
We are experts and partners with all major cloud providers (GCP, Azure, AWS, IBM, etc.), understanding both the philosophy and the technology behind their offerings, in order to help our clients find the technology that is the best fit for their business.