L'actualité de l'intelligence artificielle générative suit un rythme effréné. L'adoption en entreprise nécessite cependant du temps et de la méthode, notamment pour composer avec les limites de ces modèles, dont leur consommation de ressources. Retours d'expérience.
L'IA générative et son potentiel sont aujourd'hui des sujets discutés par les comités de direction des entreprises et les métiers. ChatGPT et GPT-4 sont passés par là et suscitent un vif intérêt, qui ne portent toutefois pas exclusivement sur les applications d'Open AI et les usages appliqués au texte.
Les ateliers et matinales consacrés à la thématique de l'IA générative font le plein, comme ce fut le cas la semaine dernière lors du DIMS 2023 de l'IMA. Artefact a aussi mobilisé lors de sa dernière matinale du 20 avril.
Une "vraie interaction" entre humain et machine
Les technologies sous-jacentes, dont les Transformers, ne sont pourtant pas nouvelles. 2023 est bien malgré tout l'année de l'accélération. "Des nouveaux modèles, on en recense tous les jours. Ils capitalisent sur un accès plus important aux données et aux infrastructures", souligne Hanan Ouazan, lead generative AI pour Artefact.
L'intérêt est aussi le signe d'une nette amélioration de ces modèles. "Pour la première fois, on atteint un vrai niveau d'interaction entre l'homme et la machine", considère Vincent Luciani, cofondateur et CEO du cabinet de conseil.
"Ces technologies vont avoir un impact très fort et notamment au sein des entreprises (…) Ce que nous avons eu jusqu'à présent en matière d'IA, ce sont des applications assez déterministes, augmentées par du machine learning. Prédire, personnaliser, optimiser, mais nous ne savions pas véritablement créer", poursuit-il.
Le déploiement d'outils basés sur des LLM et des IA génératives aura toutefois des effets sur les habitudes de travail. C'est déjà le cas aujourd'hui pour certains métiers, dont ceux du digital et de l'IT, comme au sein du marketing de la marque de lingerie Undiz. La conduite du changement est donc cruciale pour accompagner ces usages.
L'IA générative, un avantage compétitif
Chez PhotoRoom, une startup française spécialisée dans le traitement des images via l'intelligence artificielle, dont l'IA générative, les évolutions sont déjà largement perceptibles, en interne comme du côté de sa clientèle.
La jeune pousse en pleine croissance fournit des solutions d'édition de photo, notamment à destination des marketplaces e-commerce. Chaque année, ce sont ainsi 2 milliards de photos qui sont éditées.
Depuis décembre dernier, PhotoRoom exploite de l'IA générative (Midjourney), ce qui a fait exploser son développement, témoigne Matthieu Rouif, son PDG et cofondateur. L'application propose  aux commerçants du détourage automatique, l'affichage d'ombres et la génération de fonds réalistes.
Mais l'IA générative est aussi intégrée dans les habitudes de travail. "En interne, tout le monde est sur ChatGPT, que ce soit le marketing, le design ou le juridique." Pour les fondateurs de la startup, "avoir de l'IA dans notre ADN, est un avantage compétitif. Nous poussons en interne à utiliser plus d'outils génératifs. L'équipe tech est sur Copilot pour le développement (…) Sur le code, elle utilise à la fois ChatGPT et Copilot."
Chaque entreprise propriétaire de son LLM
Igor Carron, cofondateur et CEO de LightOn, émet cependant une mise à garde. Attention à ne pas transférer le savoir-faire de l'entreprise à des tiers aux solutions propriétaires comme OpenAI. Le dirigeant encourage les organisations à se doter de leurs propres LLMs centrés sur leurs besoins.
"Je pense que dans le futur, la majorité des entreprises seront LLM based (…) Ces outils leur permettront de générer réellement de la valeur de leurs données [Ndlr : non structurées]", déclare-t-il.
"Beaucoup dans l'écosystème français ou européen sont dépendants de l'API d'Open AI ou d'autres concurrents nord-américains. Ce que nous proposons, c'est que ces LLM soient en France ou en Europe, dans votre infrastructure, et que vous commenciez à utiliser les données que vous générez en interne", lance-t-il.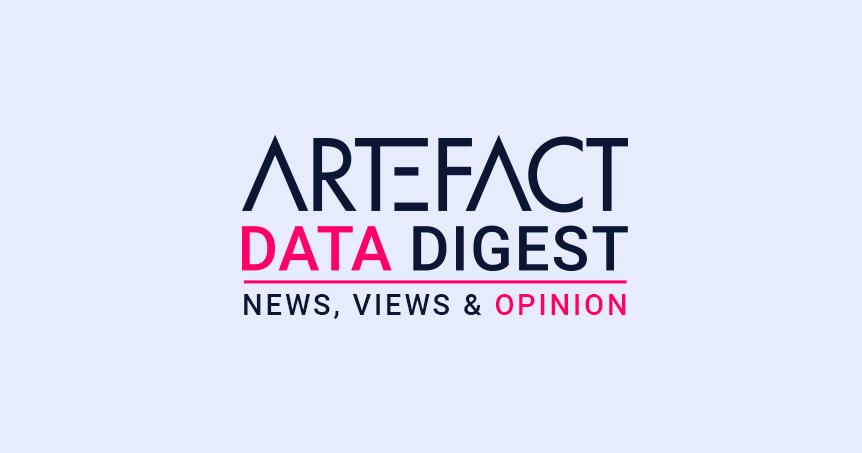 Interested in Data Consulting | Data & Digital Marketing | Digital Commerce ?
Read our monthly newsletter to get actionable advice, insights, business cases, from all our data experts around the world!