[Agency Talks – Stratégies] Découvrez l'interview de Natacha Kocupyr et Thomas Quélin, qui dirigent notre agence digital.
Quelles sont les principales spécificités d'Artefact ?
Thomas Quélin : Artefact est une nouvelle génération d'agence digitale réunissant sous un même toit des profils business, marketing et créatifs et des expertises en data analyse pour aider les annonceurs à concevoir des campagnes innovantes et génératrices de ROI, sur l'ensemble des canaux SEA, Paid Social, Programmatique, CRM et retail, canal digital en pleine expansion en ce moment.
Grâce à la mise en place systématique de groupes de travail pluridisciplinaires (nos experts média,collaborent avec nos équipes de data scientistset data analysts), nous sommes capables d'accompagner nos clients à la fois sur des sujets de stratégie et d'activation média autant que sur l'analyse approfondie des résultats disponibles dans les API des outils pour fournir des insights plus avancés, comme sur Amazon Marketing Cloud par exemple.
Avec une couverture géographique très complète (présence en Europe, Amériques, Asie et Moyen-Orient), nous accompagnons plus de 300 marquessur des problématiques de branding et de performance,avec une flexibilité maximale quant à la gouvernance projet et la plus adaptée possible à l'organisation de nos clients.
Des nouveaux services et des actualités récentes ?
Natacha Kocupyr : Nous avons déployé depuis le début de l'année deux nouvelles offres à haute valeur ajoutée pour nos clients.
Une offre "Search Incrementality" qui consiste à fournir une méthodologie complète de mesure de l'incrément de trafic et de conversions, généré par l'achat des mots-clés Marque en Search, pour aider nos clients à optimiser l'allocation de leur budget SEA. Nous construisons le protocole de tests (mots-clés, régions test et contrôle, timeline),briefons l'agence média en charge des campagnes SEA (ou directement nos équipes lorsqu'Artefact est également en charge des campagnes SEA),et fournissons des recommandations post-tests. Nous mobilisons pour ce faire une équipe hybride d'experts SEA et de data-analysts pour s'assurer de la significativité des résultats et de l'actionnabilité des recommandations.
Aussi, nous mettons de plus en plus à disposition de nos clients des profils externalisés, soit généralistes pour aider nos clients à structurer des départements Data et Digital marketing (process, guidelines, outils, infrastructure technologique,…), soit des profils d'experts en SEA, Paid Social, Programmatique, SEO ou encore CRM pour intervenir sur leurs problématiques les plus spécifiques: implémentation de solutions de mesure, définitionde customer journeys, mise en place d'A/B tests, roadmap de déploiement de features sur un DSP, etc. Notre ADN conseil nous permet de former en continu nos équipes aux problématiques rencontrées par nos clients.
Comment l'agence conçoit-elle l'avenir de sa profession ?
Thomas Quélin : Notre métier d'agence média va devenir dans les prochaines années de plus en plus hybride. Nous allons devoir à la fois assurer une excellence opérationnelle sur l'activation médiavia une parfaite maîtrise des outils et des nouvelles technologies, mais également accompagner les annonceurs sur des sujets plus complexes (insights, mesure, protocoles de tests, feuille de route data,…) en apportant des méthodologies à la fois rigoureuses et agiles, facilitant la prise de décision. Les agences digitales nouvelle génération telles qu'Artefact sont les mieux placées pour accompagner les marques sur leurs enjeux.
Ce passage à un modèle hybride passe nécessairement par une plus forte transparence sur les stratégies média activées, par une indépendance totale vis-à-vis des partenaires technologiques et médias ainsi que par la mise en place d'une rémunération indexée sur les résultats obtenus.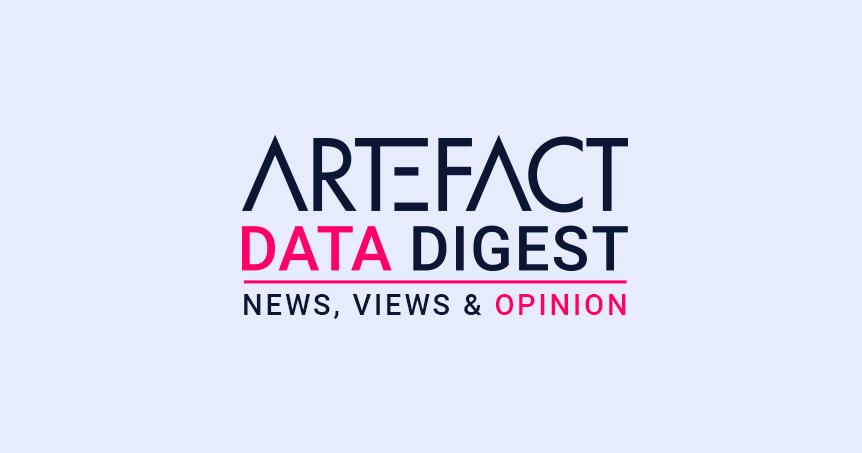 Interested in Data Consulting | Data & Digital Marketing | Digital Commerce ?
Read our monthly newsletter to get actionable advice, insights, business cases, from all our data experts around the world!