Four teams of Data Scientists and Software Engineers at Artefact, experts in MLOps technology, competed against their peers from around the world and won this two-week international hackathon, whose objective was to develop vector search solutions using the arXiv scholarly papers dataset.
The first-ever Vector Search Engineering Lab Hackathon was held from 24 October – 4 November 2022. The hackathon was jointly hosted by the MLOps Community, Redis, NVIDIA Inception and Saturn Cloud and centered on Vector Search using the arXiv scholarly papers dataset. Vector search is a method of indexing and searching through large volumes of vector embeddings to find the nearest neighbors to a given (vectorized) query.
Although 88 entrants across 20 teams joined in the competition, only 12 teams succeeded in completing submissions for consideration. The winners didn't just earn glory: they also took home cash prizes, NVIDIA products, blog posts and sponsor swag. You can find a full review of the competition submission on the mlops.community blog.
The 1st Place award went to the creatively-named Team Hackunamadata, composed of Artefactors Ali Bellamlih Mamou, Pol de Font-Réaulx, Benoit Bazouin and Hadrien DAURES. Their winning submission was "arXiv Copilot", a search assistant for students or writers of scholarly papers or reviews. A Chrome extension for Google Docs, afXiv Copilot recommends links to published articles related to what users are typing in real time. Search options include word count, text send depth, and text collection by year and category. The suggested links returned by the engine can be saved and referred to later – useful for students taking notes during classes, for example. You can watch their demo to learn more about their winning idea.
2nd Place went to Team AreYouRedis, whose members are Ariel Eddie Guidi, Armand Kouyoumdjian, Robin Doumerc and Youssef Moutaouakil Oudghiri. Their "Darwinian Paper Explorer" is a search application that finds papers on a given subject not only by topic but by year-to-year evolution (hence the name), even showing predicted future trends based on number of papers published; the app also recommends reading lists based on order of subject similarity. Watch their video here.
Two other Artefact teams were honored:
Team THM, composed of Henrique Brito, Tom Darmon, Michel Hua and Corentin Roineau took home 4th prize for their THM CLI concept, which allows researchers to find papers directly from their terminal instead of going to a website. Read their day-by-day

blog

;

Team RedisPlayerOne (Hugo Vasselin, Amale El Hamri, Karim Si Larbi and Sacha Lasry) scooped up 6th prize for their "AskYves" search engine. Watch their

demo

.
"I'm so proud of our talented people who took the top spots in an international MLOps hackathon where only the finest data scientists and software engineers competed in this highly demanding discipline",

Vincent Luciani, Co-founder and CEO of Artefact.
The challenge for each team was to use the arXiv papers datasets and Redis as an in-memory vector database to create an innovative, functional vector search engine able to create real business value. "Our MLOps expertise definitely gave us an advantage for combining these cross-functional elements", noted Robin Doumerc, Staff ML Engineer at Artefact "We put this same kind of innovation into practice every day when we're working.".
Submissions were judged on a combination of Technical Aptitude, the WOW factor (Creativity + Uniqueness), the use of required technologies (Redis Cloud, Saturn Cloud…), and Documentation Quality + Clarity. Teams had to be able to leverage tools and techniques including:
There is a growing MLOps Community in Paris that allows ML experts from across the globe to share real-world Machine Learning Operations best practices from the field. One of the most vital topics involves issues of getting Machine Learning models into production – and keeping them healthy over time.
In June 2022, Amale El Hamri, Manager ML Engineer at Artefact, spoke in collaboration with Decathlon at the MLOps World event in Toronto about using MLOps principles to better pilot their business thanks to turnover predictions.
As an expert in data and AI, Artefact is increasingly focusing on MLOps and ML Engineering. As part of this focus, Artefact is playing a larger role in the MLOps Community by collaborating with the MLOps Paris Meetup Community in Meetups which will bring visibility to local experts in the field, as well as strengthen our image as a company with expertise in the industrialization of ML projects.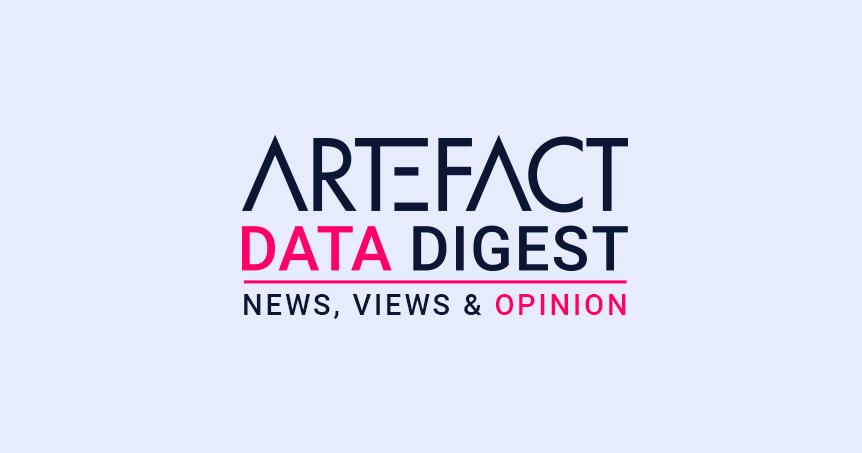 Interested in Data Consulting | Data & Digital Marketing | Digital Commerce ?
Read our monthly newsletter to get actionable advice, insights, business cases, from all our data experts around the world!