Exciting news!
Co-leadership of Artefact DACH with 4 top managers Joachim Sontag, Partner in Data & AI consulting, Valentina Piol & Christopher Wilhems, both VP Digital Marketing, and Olivier Verwilghen, MD and COO.
Joachim and Olivier have been promoted to co-drive Artefact's success in the DACH region thanks to their management skills and deep expertise in data & AI, and join the Digital Marketing management team with Valentina and Christopher, also recently appointed. They are all dedicated to rapid business development, leveraging Artefact's renowned data science, AI technology, and digital expertise in the DACH region, accompanied by 80 talented people based between Hamburg and Essen.
Artefact DACH has enabled a powerful business model that combines data, AI and digital media to help global brands develop their capabilities in the following areas: data acceleration programs (data governance, data platforms, data factory, etc), AI solutions by sector (generative AI, data-driven supply chain, augmented call center, data for sustainability, etc) and data & digital marketing, with an end-to-end approach, from strategy to operations.
Joachim Sontag has been named Consulting Partner at Artefact, after four years as Consulting Director with a specialization in Data Marketing. This new challenge is a reflection of his contributions to the company over that time.
Joachim has been instrumental in many client missions in the past 3 years and has brought an entrepreneurial mindset to the team. He says: "My ambition is to make Artefact one of the best-known data services consultancies for questions relating to data transformation and how data can be used to drive business decisions and create the right impact for our clients."
Before coming to Artefact, Olivier Verwilghen gained experience at Deloitte Digital and led the Finance department at Timex HQ for eight years.
Olivier is moving on from his role as CFO at Artefact to Managing Director and COO. He is thrilled to be leading the DACH office and says: "My ambition is to form an organization based on empowering every colleague and focusing on developing growth."
Valentina Piol has been responsible for the Affiliate department at Artefact since 2015, most recently as Director Affiliate Marketing. Valentina joined Artefact Germany 11 years ago and is now the global focal point for affiliate inquiries for the entire Artefact Group. As VP Digital Marketing, Valentina is responsible for expanding and developing our successful customer relationships.
Christopher Wilhelms has strengthened Artefact as Director Paid Search in our Hamburg office since 2022. In his new role as VP Digital Marketing, Christopher is responsible for service offerings and capabilities and will use his expertise to further develop the service portfolio according to our client needs.
Together, Valentina and Christopher will reshape the strategic direction of Digital Marketing at Artefact Germany.
"We are confident that this new Leadership Team will drive Artefact DACH to even more success in the future. Please join us in wishing them all the best in their new roles!"
Vincent Luciani, CEO of Artefact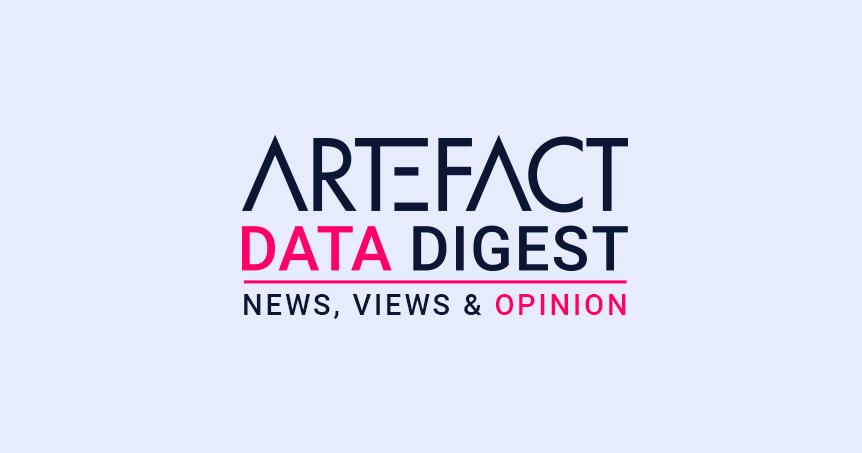 Interested in Data Consulting | Data & Digital Marketing | Digital Commerce ?
Read our monthly newsletter to get actionable advice, insights, business cases, from all our data experts around the world!