Utilisez la plateforme Microsoft Advertising pour cibler de nouveaux prospects et accroître votre part de marché.
Bien souvent, lorsque l'on évoque Microsoft, on pense davantage au système d'exploitation Windows de la firme, qu'à sa plateforme d'achat Microsoft Advertising, permettant de gérer des campagnes de liens sponsorisés sur le moteur de recherche Bing.
En référencement payant, Google est un incontournable, leader incontesté du secteur, représentant 92% de parts de marchés à travers le monde en 2022.
Pour sa part, Microsoft se positionne en challenger du secteur avec une part de marché non négligeable, de près de 4% en 2021 tous devices confondus et allant sur Desktop, jusqu'à près de 18% avec Bing, MSN, Yahoo!, Qwant ou encore Ecosia (source : https://gs.statcounter.com/).
Au regard de ces chiffres, bon nombre d'annonceurs se questionnent sur l'utilité de déployer des liens sponsorisés sur cette plateforme. Ne vaut-il pas mieux concentrer son temps et ses efforts sur des campagnes Google qui auront davantage d'impact business ? Finalement, trouve-t-on un intérêt à se lancer dans l'aventure Microsoft ?
Un trafic plus économique
Aux vues des volumes de recherches constatés sur les moteurs, les annonceurs privilégient souvent le lancement de leurs campagnes SEA sur Google au détriment de Microsoft. Une pression concurrentielle moins forte permet ainsi d'obtenir des CPC (coûts par clic) plus économiques. Par exemple, sur un de nos clients Assurances, le CPC générique est presque 2 fois plus faible sur Microsoft que sur Google (sur le premier trimestre 2022). Ainsi lorsque votre budget est limité il est intéressant de maximiser vos investissements sur Microsoft pour augmenter votre trafic à moindre coût.
Une audience incrémentale
Les utilisateurs des moteurs Bing ou Yahoo sont généralement des internautes différents de Google. Miser sur Microsoft en complément de Google, permet donc de générer du trafic incrémental, notamment pour toucher des prospects et nouveaux clients, ou pour pallier un essoufflement des volumes sur Google. Dans le secteur du divertissement par exemple, Microsoft peut permettre de booster le trafic global search de près de 25%.
Un ciblage linkedin possible
Un des avantages de la plateforme Microsoft Advertising est la possibilité de cibler les internautes en fonction de nombreux critères liés à Linkedin. Un vrai plus, particulièrement pour les annonceurs BtoB souhaitant par exemple s'adresser à une catégorie professionnelle précise. Vous pouvez ainsi augmenter votre présence sur votre cœur de cible, ou encore personnaliser votre message en fonction de vos offres et des besoins de vos clients.
Une meilleure rentabilité
Les utilisateurs de Microsoft ont généralement tendance à convertir davantage avec des paniers moyens légèrement supérieurs. Combiné à des CPC plus faibles, la rentabilité est donc souvent meilleure que sur Google. Si votre objectif principal est le ROI, cette plateforme vous permettra de répondre efficacement à vos attentes.
Sur un de nos clients cosmétique, nous avons pu en investissant 8% du budget search global, générer 11% de CA incrémental.
Une gestion facilitée grâce à la synchronisation Google
Un point posant souvent problème avec l'activation de Microsoft est le ratio temps passé / bénéfice. Une fonctionnalité très pratique pour rationaliser ce temps est l'importation automatique des campagnes de Google vers l'interface Microsoft Advertising. Différentes techniques permettent d'effectuer ce mirroring directement depuis les plateformes ou via des solutions tierces comme SA360 ou Kenshoo, avec la possibilité de ne synchroniser que certains éléments.
Pour conclure, lancer des campagnes de liens sponsorisés sur Microsoft, vous permettra de générer des volumes incrémentaux grâce à la possibilité de toucher de nouveaux prospects et ainsi potentiellement accroître vos parts de marché.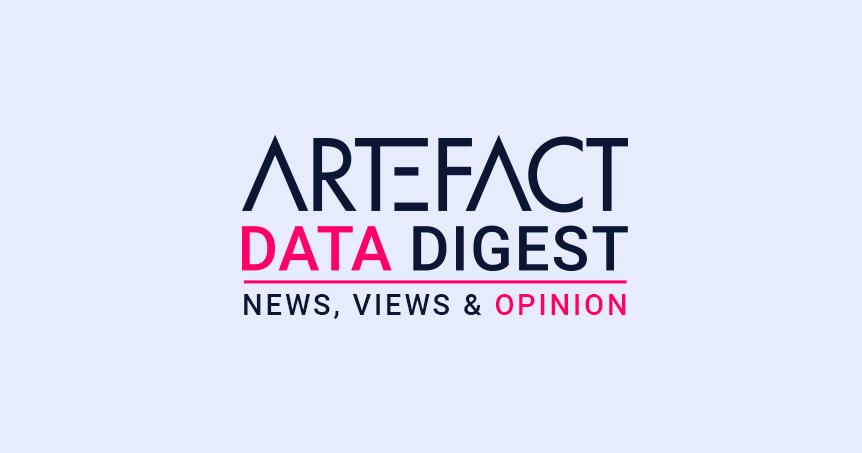 Interested in Data Consulting | Data & Digital Marketing | Digital Commerce ?
Read our monthly newsletter to get actionable advice, insights, business cases, from all our data experts around the world!