11 December 2020
As part of its international expansion, Artefact, the European leader of a new generation of AI and Data Marketing services companies, opens Artefact Africa in Casablanca as an exclusive territorial representative.
An AI and Big Data « Pure Player »
Boasting a strong operational presence in 14 offices covering the main world regions, Artefact chose Morocco to provide an efficient African solution for its clients regarding Artificial Intelligence (AI) and Big Data in Morocco.
« Our approach stems from two main factors, namely, the talents, as there are strong competences in Morocco who have been trained in good schools on data and digital subjects. For Artefact, these constitute a huge talent reservoir in a strong growth environment. Besides, we witness a high-speed digital transformation in Africa on subjects such as E-commerce, and, for us, this new market is very promising in the coming five years«
explains Vincent Luciani, Co-Founder and Co-CEO of Artefact.
As a Pure Player in AI and Big Data, Artefact Africa's mission is to transform data into business impact and achieve tangible results in the whole value chain of local and African organizations.
Located in the center of Casablanca business district, Artefact Africa is an independent structure attached to Artefact under a franchise agreement and is managed by Ghita Ammor who has accompanied several international groups in their data transformation.
Thanks to skillful AI and Big Data professionals led by the Group's international competences, Artefact Africa has already developed partnerships with many important institutions in Morocco.
When the global impact mingles with local expertise
Artefact Africa's strength lies in its ability to provide its clients and partners with first-class international competences who work with high level local experts.
It's worth mentioning that the Data market is rapidly expanding worldwide. If 90% of the existing data was generated during the last two years only, about 95% of businesses still face difficulties with their unstructured data (source: Forbes). Helping these entities to better organize their data so that they can take good strategic decisions and improve their profitability is the reason why Artefact Africa chose to be a Pure Player of Data and AI.
« We accompany businesses in transforming their data into business value thanks to a unique alliance of AI technology, proprietary methodologies and multidisciplinary teams«
, explains Ghita Ammor, Managing Partner of Artefact Africa.
About Artefact I artefact.com
Artefact is a new generation of data services company, specialized in data consulting and data marketing. Our mission is to transform data to business impact and achieve tangible results on the whole value chain of organizations.
Artefact provides a broad range of data-driven solutions designed to meet the specific needs of our clients, namely placing the consumer at the center of their business strategy. Being based on a deep expertise in Data, Artefact's unique business approach is an indisputable asset in achieving our clients' objectives.
We are an independent and connected global network. Covering Europe, Asia, Latin America and Africa thanks to our direct network, we work with international third party brands such as Samsung, L'Oréal or Sanofi worldwide.
Our 800 employees accompany their clients in accelerating their digital transformation through an alliance of unique assets: advanced AI technologies, agile methodologies for rapid implementation and efficient scalability, in addition to teams of high level experts in data science and data marketing, who bring their multidisciplinary skills together to benefit the business innovation of enterprises.
Last but not least, Artefact is listed on Paris Euronext Growth stock exchange.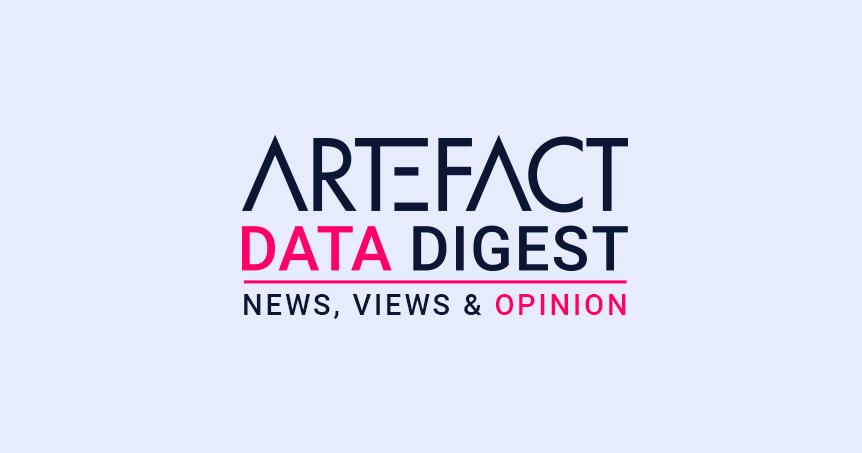 Interested in Data Consulting | Data & Digital Marketing | Digital Commerce ?
Read our monthly newsletter to get actionable advice, insights, business cases, from all our data experts around the world!