Le ciblage phrase s'élargit et remplacera, à terme, le Broad Match Modifier (BMM). Cela impactera la façon dont les annonceurs vont gérer leurs campagnes.
Le 04 Février 2021, Google annonce une nouvelle modification concernant les types de correspondance de mots clés disponibles dans les campagnes de liens sponsorisés des annonceurs.
À partir du 18 février, les mots clés des expressions exactes (phrase) et ceux utilisant les modificateur de requête large (Broad Match Modifier ou BMM) seront mis en correspondance avec les mêmes recherches effectuées par les utilisateurs.
A terme, d'ici juillet pour être exact, le type de correspondance phrase remplacera celui du BMM.
Google justifie son choix par l'amélioration de la compréhension de l'intention des utilisateurs et la volonté d'aider les annonceurs à atteindre plus facilement leurs clients dans un contexte où les requêtes des internautes évoluent sans cesse (augmentations régulières de requêtes existantes, tendances contextuelles, requêtes émergentes, etc.)
Les changements à venir vont se concentrer sur le ciblage phrase qui va voir son pouvoir de captation de requêtes élargi, et ce, de façon pertinente puisque l'algorithme respectera l'ordre des termes du mot clé et permettra aux annonceurs d'afficher leurs annonces sur des requêtes en rapport avec le sens du mot clé.
Exemple:
Actuellement, un annonceur qui utilise le BMM pour le mot clé + vol + pas cher + Paris + vers + Reykjavik peut voir ses annonces apparaître pour la requête «vol pas cher de Paris Orly vers Reykjavik». Cependant, celles-ci peuvent également apparaître lorsqu'un internaute recherche "vol pas cher Reykjavik Paris", ce qui n'est peut-être pas ce que souhaite l'annonceur. On lui présenterait ici une offre pour un vol dans le sens opposé.
Avec les changements annoncés, ce cas de figure n'arrivera plus.
Ceci pourrait donc faire gagner du temps aux account managers dans la gestion des mots-clés, mais il faudra au préalable adapter les structures des campagnes.
Le point plus problématique reste, en revanche, la disparition des modificateurs de requête large qui faisaient office de sécurité (en « fixant » un ou plusieurs termes d'un mot clé, on en contrôle le type de requêtes associées) sur un ciblage large qui a tendance à être assez souple (trop souple ?) quant à la façon dont il fait ressortir les annonces sur les requêtes des utilisateurs.
Face à ce changement, les annonceurs qui utilisaient largement le BMM vont alors avoir à faire un choix. Soit, celui de rester sur un duo Exact / Phrase au risque de se limiter en termes de diffusion, soit passer sur une utilisation du Broad au risque de perdre en contrôle sur les requêtes déclenchant l'affichage des annonces. N'oublions pas que les informations disponibles sur les rapports sur les termes de recherche sont de plus en plus restreintes.
Cette évolution aura un impact particulièrement fort sur les annonceurs ayant des stratégies de présence / visibilité, notamment sur des logiques de protection de marque ou ceux n'utilisant pas de stratégies d'enchères.
Google pousse donc ici les annonceurs à utiliser davantage le ciblage broad puisque peu d'entre eux seront enclins à restreindre leurs opportunités quant à la captation de volumes.
Avec cette perte de visibilité et de contrôle, Google ne laisse pas le choix que de faire confiance à ses algorithmes de bidding (basés sur de nombreux signaux au niveau de chaque requête) en imposant de plus en plus leur utilisation et enferme ainsi un peu plus les annonceurs dans son univers.
Tout ceci confirme une tendance générale sur l'évolution du SEA. L'enjeu n'est plus de savoir sur quel mot clé enchérir, ni même quelle visibilité avoir sur telle requête comme c'était le cas il y a quelques années. Le mot clé est devenu secondaire, un type de ciblage comme un autre même s'il reste toujours basé sur une intention de recherche.
L'enjeu est aujourd'hui d'utiliser les audiences comme point d'entrée prioritaire de la stratégie Paid Search des annonceurs. Il s'agit de se focaliser sur l'utilisateur et d'être en mesure de lui apporter une réponse précise et personnalisée. En somme, la perte d'information sur les requêtes des utilisateurs doit être compensée par le gain d'information que l'on peut avoir sur ce dernier (qui est-t-il, qu'aime-t-il, etc.).
Reste à considérer les possibilités de personnalisation des annonces, sachant que les fonctionnalités ad customiser & if audiences présentent à l'heure actuelle certaines limites (notamment en termes de redirection), ainsi que les évolutions liées à la Privacy qui ne vont clairement pas faciliter ce changement de direction.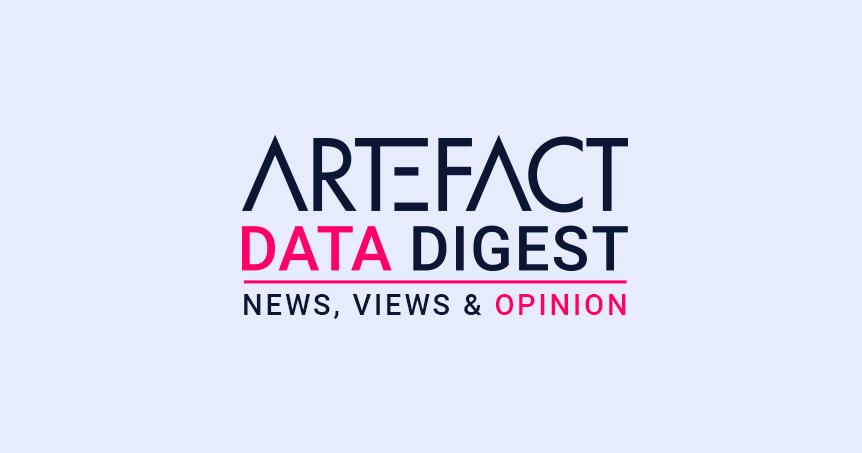 Interested in Data Consulting | Data & Digital Marketing | Digital Commerce ?
Read our monthly newsletter to get actionable advice, insights, business cases, from all our data experts around the world!