Hormis les GAFA, peu d'entreprises ont su monétiser avec succès leurs données utilisateurs. C'est parce que la plupart d'entre elles n'ont pas pris la peine d'explorer les opportunités offertes par les partenariats de données 2nd party, qui peuvent pourtant générer des retours financiers conséquents, tout en améliorant l'efficacité du ciblage publicitaire.
Qu'est ce qu'un partenariat de donnée 2nd party ? Revenons sur la dernière fois que vous avez planifié vos vacances. Vous avez d'abord dû sélectionner une destination, puis réserver votre billet d'avion. Ensuite, vous avez choisi un hôtel et vous avez réservé des activités à faire sur place. De l'autre côté de la chaîne, les hôteliers ou les plateformes d'activités touristiques auraient tout intérêt à savoir que quelqu'un vient à l'instant de réserver un billet d'avion dans une ville où ils sont présents pour pouvoir lui adresser des messages publicitaires et/ou des promotions personnalisées.
En effet, ces données peuvent s'échanger. Les compagnies aériennes, par exemple, peuvent vendre ou nouer des partenariats autour de ce type d'information. Il ne s'agit que de données d'audience, aucune information personnelle n'est transmise, bien entendu. Cela peut permettre aux entreprises du secteur du tourisme, entre autres, d'optimiser leurs parcours d'acquisition client. C'est ce qu'on appelle un partenariat 2nd party, une manière simple et efficace d'activer les bons profils.
En matière de publicité digitale, les partenariats de données 2nd party contribuent à améliorer l'efficacité des campagnes jusqu'à 40% par rapport à une activation classique. Ils peuvent également être un excellent moyen de préparer activement la disparition prochaine des cookies tiers, laquelle va forcer les entreprises à devoir s'appuyer plus fortement sur leurs données propriétaires. Encore faut-il savoir éviter certains écueils.
Ne pas échanger un trop grand nombre de données
Pour se lancer dans un partenariat 2nd party optimum, il convient de commencer par définir les objectifs business et les cas d'usage. Il s'agit tout d'abord de définir clairement les raisons qui vous amènent à nouer ce contrat et les règles de mise en place, tout particulièrement légales.
Il convient ensuite d'éviter d'échanger un trop grand nombre de données. Le périmètre de l'échange des données doit être restreint afin de ne pas risquer d'enfreindre le règlement général sur la protection des données (RGPD). Il ne faut collecter que les données indispensables d'un strict point de vue business. Le contraire serait également contestable sur le plan éthique puisque vous pourriez obtenir par ce biais des données que vos utilisateurs potentiels n'auraient pas partagées avec vous, avec le risque qui va avec sur l'image de marque.
Un système de rémunération équitable doit aussi être mis en place. Chaque partenariat est spécifique, il requiert donc un système de rémunération ad hoc. Mais il vaut mieux ne pas attendre de gain financier immédiat, puisqu'il faut d'abord vérifier la qualité des données. Si elles s'avèrent utiles et qualitatives, il sera aisé d'accroître vos tarifs ultérieurement. En indiquant un prix de vente initial trop élevé, vous risquez de refroidir certains partenaires et vous ne serez malheureusement pas en mesure de savoir avec certitude si vos données vous permettent de tirer des revenus significatifs.
Débuter par un test à petite échelle
Dernier point, mieux vaut débuter par un test à petite échelle. Le seul moyen de prouver que vos données ont de la valeur est d'effectuer un test préalable. De plus, cela permet de révéler d'éventuels manques de qualité ou des problèmes de conformité réglementaire.
En résumé, il est essentiel de commencer par des cas d'usage de moindre ampleur, parfois sans échange financier au préalable, pour monter progressivement en compétences sur ce sujet complexe. Cela vous permettra de résoudre les éventuels problèmes, de mieux estimer la valeur des données échangées et de concevoir des packages adaptés.
Construire un nouveau modèle économique sur la data demande, en effet, une expertise et de la patience. Mais le jeu en vaut la chandelle car nombreuses sont les entreprises à être assises sur une mine d'or tant les données qu'elles collectent peuvent être précieuses à d'autres entreprises.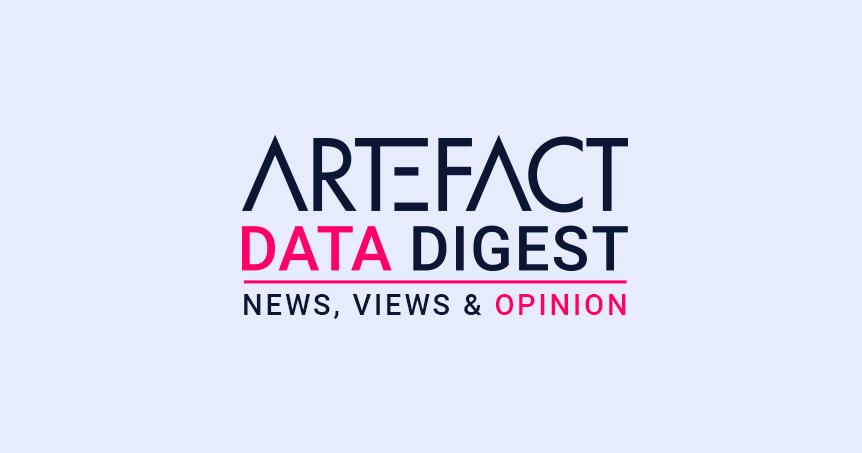 Interested in Data Consulting | Data & Digital Marketing | Digital Commerce ?
Read our monthly newsletter to get actionable advice, insights, business cases, from all our data experts around the world!