Pour Benoît Robin, Directeur du Développement des Talents chez Artefact, le sujet des violences sexistes et sexuelles au travail est pris très au sérieux. Notre société qui se veut être « une entreprise responsable » sensibilise ses salariés dès la phase d'onboarding.
EKIWORK est intervenue chez vous pour quels types de formations ?
Début 2021, nous avons d'abord proposé à nos salariés une formation réalisée par EKIWORK en distanciel afin de les sensibiliser aux sujets des biais inconscients et de la diversité au travail, sur la base du volontariat sachant que le nombre de places était limité (80 places pour 300 salariés). Puis, nous avons ensuite mis en place des ateliers plus poussés pour nos collaborateurs qui font partie de notre agence publicitaire Artefact 3000 (environ 25 personnes). Cette fois-ci, nous avons proposé des ateliers axés sur trois grands thèmes : racisme, sexisme et LGBTphobies. Nous nous positionnons comme une entreprise responsable qui veut avoir un impact positif sur la société. Nous voulons être inspirants et nos publicitaires ont un besoin d'exemplarité, leur travail est public, d'où cet approfondissement spécifique. Nous sommes d'ailleurs très regardants sur nos prestataires et nous avons choisi EKIWORK car nous avions de bons échos des prestations proposées. Ce choix s'est aussi fait car nous sommes alignés avec Élisabeth, avec son approche, sa façon de travailler.
Vos salariés avaient-ils des réticences à suivre ces formations ?
Les talents étaient plutôt curieux et ouverts au départ. Ils ont en majorité la trentaine, et sont issus d'une génération déjà sensibilisée aux sujets de la diversité. Il fallait amener ce sujet en interne pour éviter d'éventuels débordements et montrer que ce sujet importait officiellement. Globalement nos salariés ont aimé débattre pendant les formations et on peut dire qu'aujourd'hui ils se sentent désormais « autorisés » à parler de ces sujets dans le cadre du travail. Ils savent que la Direction est à l'écoute et prête à intervenir en cas de problème. Je dirais aussi que la formation a permis de créer une vraie communauté entre ceux qui l'ont suivie. Ils sont formés, ils peuvent en parler conjointement, se soutenir les uns les autres. Ils ont désormais un langage et une vision commune de ces sujets et dans le milieu professionnel.
Comment poursuivez-vous votre engagement face au sexisme au travail ?
Le sujet du sexisme au travail est maintenant intégré à notre onboarding. Notre équipe RH sensibilise les nouveaux arrivants à identifier les situations anormales et les informe des personnes à contacter. Les nouveaux arrivants disposent de ces informations dans les supports qui leur sont remis dès le premier jour. Depuis un an, nous formons également le personnel "clé", les personnes qui vont recevoir et traiter les témoignages des victimes de violences sexistes et sexuelles. Ce sont nos Directeurs et Directrices de pôles mais aussi les membres des RH. Au-delà des connaissances réglementaires, il s'agit d'avoir un niveau d'échange très inclusif et de savoir accompagner les personnes, de libérer la parole et de rassurer. Avec EKIWORK toujours, nous avons aussi mis en place récemment une nouvelle formation pour sensibiliser les responsables de comptes et de projets au harcèlement et aux violences sexuelles. Il s'agit de savoir comment réagir quand une situation problématique survient, d'avoir des réflexes communs, que cela se passe en interne ou avec des personnes externes à l'entreprise. Enfin, nous sommes aussi en train de co-construire un guide sur ce thème qui a vocation à être distribué à nos 350 salariés.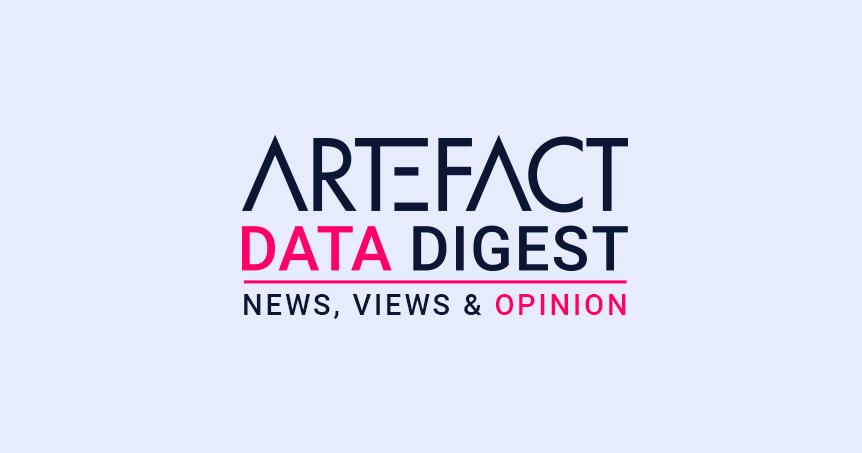 Interested in Data Consulting | Data & Digital Marketing | Digital Commerce ?
Read our monthly newsletter to get actionable advice, insights, business cases, from all our data experts around the world!