Artefact and LiveRamp form a partnership to help companies get the most from their proprietary (1st party) and partner (2nd party) data.
Artefact is the first provider to be certified by LiveRamp University, a guarantee of superior quality for enterprise support
Paris, November 15, 2022 – Artefact and LiveRamp today announce a partnership whose objective is to support companies seeking to extract maximum value from data in order to improve their competitiveness.
This partnership is exemplified by the fact that Artefact has trained its employees in LiveRamp University programs and is now among the first data consulting firms in the world to employ data analysts, data scientists, and data consultants who have earned the four certifications offered: User Manager, Analytics, Advanced Analytics, Collaboration.
According to Vincent Luciani, CEO of Artefact: "At Artefact, we believe that data sharing between players in the same value chain, such as consumer goods manufacturers and retailers, will become increasingly important in the years to come. This information has tremendous potential to enrich product knowledge, logistics and retail media. This data collaboration must be carried out within a reliable, anonymized and activatable framework, i.e., compatible with all market platforms. Safe Haven technology meets these criteria perfectly, which is why we are proud to enter into a strategic partnership with LiveRamp. Together, we will offer new companies the chance to benefit from the full potential of Safe Haven technology."
LiveRamp's Safe Haven increases the potential for secure consumer data analysis and facilitates data collaboration
The two companies offer brands the opportunity to combine Safe Haven's advanced technology, a platform that provides a deep understanding of customer expectations, with Artefact's data-driven services support, from data strategy and governance to use case deployment.
In a post-cookie world, advertisers must refocus on their proprietary data (1st party data) and enrich it with data from distributors and partners (2nd party data), whose activities are complementary to their own. The cross-use of these two data categories has become essential to obtain a unified view of the customer, analyze their purchase paths and anticipate their demands.
LiveRamp's Safe Haven is a platform for accessing this consumer data, transforming it ultra-securely into a connected customer view, and activating it at scale with measurable results. This solution generates value by connecting a company's proprietary data with insights from its data partnerships. In particular, this "Data Clean Room" helps secure and maintain control over this shared data, based on advanced preference management and user consent features.
"Our cutting-edge technology addresses different analytical needs depending on the data maturity of companies, whether for reporting on business performance and product category management, buyer insights, campaign performance measurement or media investment optimization. Through this collaboration with Artefact, a global data services consultancy, we are offering our clients the ability to use the full potential of LiveRamp technologies through Artefact's comprehensive and certified support, from the implementation of Safe Haven, with the development of numerous use cases at scale, to user training."

said Vihan Sharma, SVP, Safe Haven & MD Europe at LiveRamp.
Artefact's end-to-end data services optimize the return on investment of LiveRamp's Safe Haven
Artefact partners with LiveRamp to advise organizations in the optimized use of Safe Haven: from data strategy and governance, to platform installation and user training, to the deployment of various business projects across the enterprise.
There are numerous data-driven use cases that concern all departments, leading to greater efficiency and overall productivity:
Marketing: activation of insights from data on several levers (media, CRM, couponing, promotions, site personalization, etc.).

Media: retargeting or audience extension, without the need for third-party cookies

Sales: identification of the most effective acquisition channels, optimization of promotions or product assortments.

Logistics: demand forecasting to adapt the supply chain.
About Artefact
Artefact is an international data services company specializing in data transformation and data & digital marketing consulting, whose mission is to transform data into business impact by delivering tangible results across the entire value chain. Artefact's unique approach, which bridges the gap between data and business, enables our clients to achieve their business objectives in a dedicated and efficient manner. Our 1000 employees combine their multidisciplinary skills to help companies innovate their business. Our cutting-edge technologies in Artificial Intelligence and our agile methods guarantee the success of our clients' AI projects, from design to deployment, including training and change management. Covering Europe, Asia, North America, Latin America and Africa through our local presence in 16 offices, we work with leading international brands such as Orange, Samsung, L'Oréal, or Sanofi worldwide. To learn more: www.artefact.com
About LiveRamp
LiveRamp is the leading data enablement platform for the safe, easy, and effective use of data. Powered by core identity resolution capabilities and an unparalleled network, LiveRamp enables companies and their partners to better connect, control, and activate data to transform customer experiences and generate more valuable business outcomes. LiveRamp's fully interoperable and neutral infrastructure delivers end-to-end addressability for the world's top brands, agencies, and publishers.
Headquartered in San Francisco, LiveRamp provides privacy-friendly solutions that adhere to the best practices of leading associations, including the Digital Advertising Alliance (DAA), ICON and AppChoices programs, the Interactive Advertising Bureau (IAB), the Data & Marketing Association (DMA) and the Advertising Research Foundation (ARF) as well as the GDPR.
LiveRamp's French headquarters are located in Levallois-Perret, 25 rue Anatole France. For more information, https://liveramp.fr/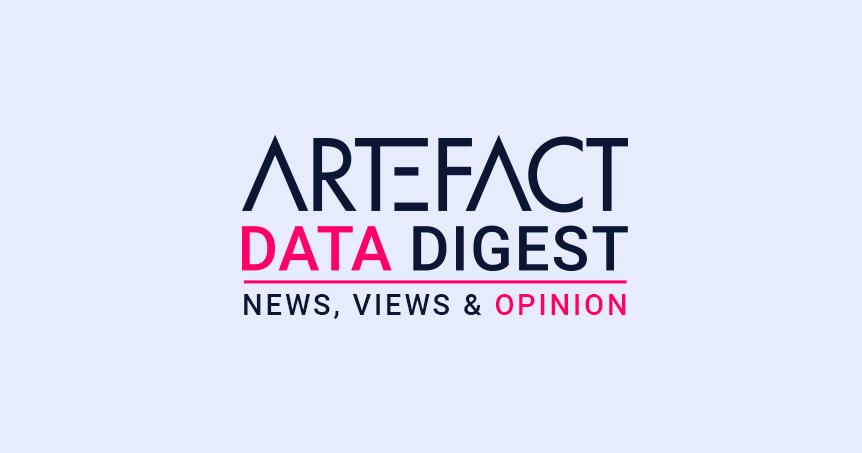 Interested in Data Consulting | Data & Digital Marketing | Digital Commerce ?
Read our monthly newsletter to get actionable advice, insights, business cases, from all our data experts around the world!