C'est officiel depuis début septembre, les Responsive Search Ads (RSA), annonces basées sur le machine learning et le personae client pour le réseau de recherche, seront le seul format créatif textuel disponible à partir du 30 Juin 2022.
Découvrez les conseils de notre Manager SEA, Julien Maille, sur la façon de migrer sur ce nouveau format RSA.
Elles viendront donc remplacer totalement les Expanded Text Ads (format statique composés de 3 titres et 2 descriptions), encore largement utilisées par les annonceurs sur Google Ads à ce jour.
Retour sur ce déploiement progressif, qui va devenir la norme.
Une simplification de la gestion des messages par le Machine Learning
Les RSA ont fait leur apparition en Juin 2018 et venaient à l'époque répondre à une problématique de taille : adapter le ton et le message à son audience à grande échelle, en simplifiant la logique d'A/B Testing.
Avec la possibilité de renseigner 15 titres et 4 descriptions en un seul endroit, adopter les RSA en complément des ETAs, était l'occasion de renouveler ses messages et laisser l'algorithme pousser la combinaison la plus pertinente, en fonction du profil du consommateur et de son intention à un instant T.
Une réponse directe au besoin des annonceurs de simplifier leur travail d'A/B Test créatif. Largement inspirée des formats dynamiques proposés également sur les campagnes Smart Display ou Universal App Campaign.
Avec comme argument un incrémental de trafic et un taux de clics plus compétitif que celui des Expanded Text Ads, Google recommandait alors initialement d'inclure au moins une RSA par groupe d'annonce en complément de 3 annonces textuelles classiques.
Un cadre de travail toujours plus unifié
Au sein d'un écosystème Google où l'automatisation des campagnes est centrale, l'utilisation à grande échelle des RSA ne sera donc plus une alternative, mais bel et bien la norme.
Maximiser l'utilisation des RSA, c'est poser une brique supplémentaire pour offrir au consommateur des réponses rapides tout au long de son parcours de décision d'achat. Le pouvoir créatif est renforcé lorsque celui-ci est utilisé au sein d'un environnement global : casser les silos entre les réseaux Google (Recherche, Display, Youtube) avec un modèle d'attribution non last click, rationaliser le nombre des campagnes d'un compte, utiliser tous les signaux et données utilisateurs à disposition.
Un parti pris qui s'inscrit une nouvelle fois dans une démarche de gain de temps et de performance, pour se concentrer sur les décisions les plus impactantes pour sa stratégie digitale.
2022, c'est demain pour migrer sur Responsive Search Ads
Les best practices pour créer des messages impactants sur le réseau de recherche et préparer au mieux le changement annoncé pour Juin 2022 :
Un premier état des lieux :
Isolez les combinaisons et templates RSA les plus performantes sur votre compte grâce aux rapports Google dédiés.

Repensez les formats les moins pertinents ou peu servis en s'inspirant des wordings d'autres canaux.
Intégration globale des RSA :
Assurez-vous dans un premier temps que chaque adgroup actif de votre compte comporte au moins une RSA avec vos top wordings.

Priorisez l'implémentation sur les campagnes générant 80% des volumes.
Déléguer le "non prioritaire" aux solutions automatisées :
Pour le 20% des volumes non prioritaire pour votre business, Google propose des solutions de scripts en Open Source ou des recommandations automatiques au sein de son interface pour finaliser l'intégration des RSA.
Test & Learn en continu :
Automatisez et historisez le suivi des performances de vos annonces au sein d'un Data Studio.

Testez régulièrement de nouvelles combinaisons en fonction de votre actualité et croisez les solutions compatibles avec les RSA pour renforcer la mixité de votre message : Flux, AdCustomizer, Extensions, …
Comme ce que nous faisons chez Artefact pour nos clients, le Machine Learning et l'IA occupent une place centrale dans le day to day de l'optimisation des campagnes digitales.
Nous conseillons donc de se former via les Webinars Google pour mettre en place les variantes de messages les plus impactantes ou de faire appel à des experts certifiés pour maximiser l'impact de vos campagnes media.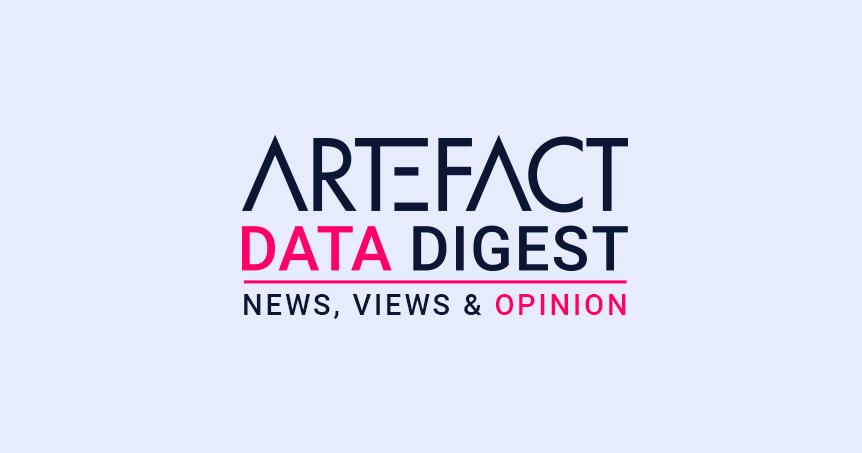 Interested in Data Consulting | Data & Digital Marketing | Digital Commerce ?
Read our monthly newsletter to get actionable advice, insights, business cases, from all our data experts around the world!