This new hiring complements the rapid growth in the area of the global data services company.
DUBAI (UAE), Monday, February 28th — Artefact MENA announces the hiring of Omar Hallak, who joins the company as Director of Consulting.
Omar Hallak brings a decade of management consulting experience working with the C-suite of private and public organizations on their most critical projects, covering the major sectors from Tourism, Hospitality and Entertainment to Public Sector, Telecom, Energy, Funds and Investments.
Before joining Artefact, Mr Hallak was a Project Leader at Boston Consulting Group (BCG). Prior to that, he worked as a Consultant at Booz & Company. Omar holds a Master of Business Administration (MBA) from INSEAD and a Bachelor of Business Administration (BBA) from the American University of Beirut.
Rahul Arya, CEO Artefact MENA said "We are very excited to have Omar onboard as we enter the next phase of growth at Artefact in the region. Omar brings a wealth of experience from strategy consulting and will be part of the growth tribe, leading engagements with key clients and growing the business in the region."
His hiring fits into Artefact's effort to expand its presence and offering in the region, which includes data vision and strategy, the 'AI Factory' (for the launch and scaling up of AI programs), big data platform implementation, large scale data governance programmes, and data-driven marketing programmes.
Artefact has been operating in the MENA region from its base in Dubai, United Arab Emirates (UAE), since 2013, working with private and public sector clients on their data and AI-led transformation programmes.
Artefact MENA has experienced significant growth in its data consulting and data marketing offerings, serving several clients in their acceleration programmes across travel and tourism, real estate, retail, consumer electronics and the public sector. The company recently opened an office in Riyadh (Saudi Arabia) and moved to a larger office space in Dubai (UAE).
About Artefact
Artefact is a next-generation end-to-end data services company specializing in data transformation, data marketing and digital marketing. Artefact's unique approach transforms data into impact across the entire enterprise value chain by bridging the gap between data and businesses and enables our clients to achieve their business goals in a dedicated and efficient manner. Our 1000+ employees combine their multi-disciplinary skills to help companies innovate and grow. Our cutting-edge Artificial Intelligence technologies and agile methods ensure the success of our clients' AI projects, from design to deployment, training and change management. With 16 offices in Europe, Asia, North America, Latin America and Africa, we partner with public & private sector enterprises and leading global brands such as Orange, Samsung, L'Oréal, and Sanofi.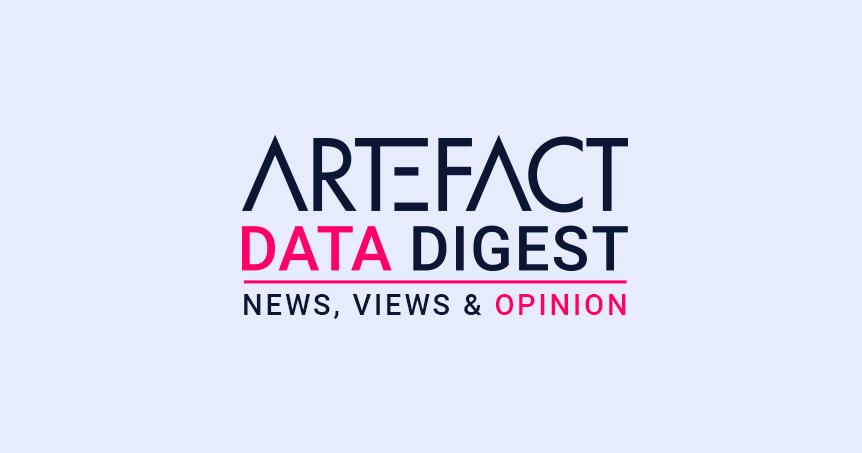 Interested in Data Consulting | Data & Digital Marketing | Digital Commerce ?
Read our monthly newsletter to get actionable advice, insights, business cases, from all our data experts around the world!