To support growing demand in MENA in the big data and artificial intelligence (AI) market, Artefact continues strengthening its team on the ground, with new Consulting Directors, Omar Hallak in Dubai, and Edward Gerges in Riyadh.
DUBAI (UAE), Friday, April 1st — Consulting Directors, Omar Hallak and Edward Gerges have joined the Artefact Growth Tribe to support growing business across MENA.
Omar Hallak brings a decade of management consulting experience working with the C-suite of private and public organizations on their most critical projects, covering the major sectors from Tourism, Hospitality and Entertainment to Public Sector, Telecom, Energy, Funds and Investments.
Before joining Artefact, Mr Hallak was a Project Leader at Boston Consulting Group (BCG). Prior to that, he worked as a Consultant at Booz & Company. Omar holds a Master of Business Administration (MBA) from INSEAD and a Bachelor of Business Administration (BBA) from the American University of Beirut.
His hiring fits into Artefact's effort to expand its presence and offering in the region, which includes data vision and strategy, the 'Data Factory' (for the launch and scaling up of AI programs), big data platform implementation, large scale data governance programmes, and data-driven marketing programmes.
Edward Gerges has joined Artefact as Data Consulting Director of Saudi Riyadh, as the Saudi hub's first "Growth Tribe" hire. He will primarily be responsible for delivering data consulting projects in the Saudi Region and using his network to develop new clients for Artefact Saudi.
Edward brings 15+ years of experience, having established his career in Strategy& before switching to Telecommunications. He has a wealth of experience in Saudi, having spent over ten years in the region working with various industries, including Telecoms, Banking, Tourism & the Public Sector.
The hiring of Edward marks the next step in the expansion of Artefact MENA as the leadership team grows on the ground in Saudi.
One of the largest and fastest growing economies in the region, the Kingdom of Saudi Arabia (KSA) has a big data and artificial intelligence (AI) market valued at US$164.98 million in 2020. This is expected to reach US$891.74 million by 2026, registering an annual growth of 32.6% over five years. [1]
This presents Artefact with a large potential market that has significant opportunities for growth. The company is aiming to continue expanding its team in MENA, supported by Edward and Omar to accompany new business.
About Artefact
Artefact is a next-generation end-to-end data services company specializing in data transformation, data marketing and digital marketing. Artefact's unique approach transforms data into impact across the entire enterprise value chain by bridging the gap between data and businesses and enables our clients to achieve their business goals in a dedicated and efficient manner. Our 1000+ employees combine their multi-disciplinary skills to help companies innovate and grow. Our cutting-edge Artificial Intelligence technologies and agile methods ensure the success of our clients' AI projects, from design to deployment, training and change management. With 16 offices in Europe, Asia, North America, Latin America and Africa, we partner with public & private sector enterprises and leading global brands such as Orange, Samsung, L'Oréal, and Sanofi.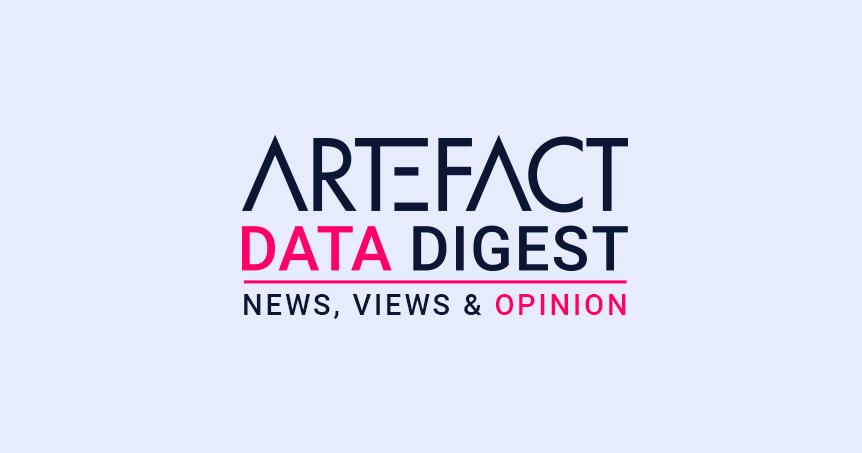 Interested in Data Consulting | Data & Digital Marketing | Digital Commerce ?
Read our monthly newsletter to get actionable advice, insights, business cases, from all our data experts around the world!