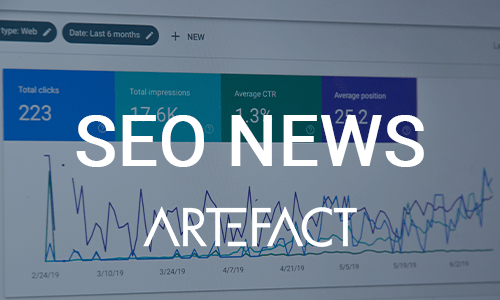 SEO News by Olivier Perbet.
1 – Official Google Webmaster News
New Search Console message menu
La Search Console regroupe les messages dans un menu
https://webmasters.googleblog.com/2019/12/search-console-messages.html
L'icône 'cloche' en haut à droite est le centre de messages, jusqu'ici inexistant dans la nouvelle Search Console. On a donc l'historique des alertes diverses.
Package Tracking in SERPS
On pourra suivre un colis dans les résultats de recherche
https://webmasters.googleblog.com/2019/12/package-tracking-early-access-program.html
Sur la base de partenariats avec les services de livraison, qui devront s'inscrire. L'utilisateur lancera la requête "[société] + suivi" pour afficher un champ où rentrer son numéro de suivi.
Structured Data : Speakable markup available for all contents
Données structurées : le balisage Speakable s'étend aux contenus hors Google News
https://flipweb.org/you-can-now-use-speakable-markup-outside-of-news-content-as-well/1673 / https://twitter.com/dannysullivan/status/1205188672737308672
Le balisage Speakable permet de faire lire le résumé d'une page par Google Assistant (Google Home), en demandant des informations sur un sujet. Réservé aux sites inscrits sur Google News jusqu'ici, le format s'étend. Il est toujours en beta et seulement sur les pays anglophones.
Search Console : fresher data in Index Coverage reports 
Search Console : amélioration des rapports d'indexation (Couverture)
https://twitter.com/googlewmc/status/1207341145749147654
Les rapports d'indexation sont mieux actualisés quant aux pages "Explorées, non indexées" (en file d'attente), qui passent plus vite dans les statuts propres aux pages indexées (Valides, ou autres exception d'exclusions).
BERT rolls out to Google Search in 70 languages
BERT est déployé sur 70 langues, impacterait 10% des requêtes
https://searchengineland.com/bert-is-rolling-out-to-google-search-in-over-70-languages-326146
Contrairement aux annonces du mois dernier, BERT est bien déployé à l'international. Il n'y a toujours rien à faire de différent en SEO.
2 – SEO News
Google ignores Crawl-delay directive in robots.txt
Rappel : la consigne Crawl-delay dans le robots.txt est ignorée par Google
https://mobile.twitter.com/JohnMu/status/1205211093142065152
Moins sûr pour Bing.
Search Console False Security Alerts massively sent to websites worldwide
Vague de fausses alertes de sécurité Search Console 
https://twitter.com/abbynhamilton/status/1206961515561193478
L'alerte "Téléchargements inhabituels" a été reçue par de nombreux webmasters dans le monde entier (Deezer chez nous), mais est un faux positif : pas d'exemples d'URLs suspectes, et le message disparaît de lui-même en quelques jours.
Ca n'empêche pas de vérifier l'intégrité de son site, notamment si c'est un WordPress…
How much time is required to re-index a de-indexed website?
Combien de temps pour rétablir un site désindexé ?
https://moz.com/blog/accidentally-deindex-your-site
Retour d'expérience sur une désindexation accidentelle d'une partie d'un site (¾). 1 mois environ pour retrouver le trafic naturel initial.
The SEO's Introduction to Rendering
Explications détaillées de ce qu'est le rendering par les moteurs de recherche
https://www.searchenginejournal.com/rendering-seo-introduction/330399/
TechSEOBoost Technical Event
Conférence technique TechSEOBoost
https://github.com/johnmurch/techseoboost2019
Récap et liens vers des ressources complètes. Beaucoup d'annonces techniques de la part de Google.
ASO : Introduction to Huawei's new App Store
ASO : Série d'articles sur l'App Store de Huawei
https://asostack.com/app-store-optimization-on-huawei-appgallery-why-should-we-care-ceb29ad14b60
Le constructeur de smartphones Huawei étant interdit d'Android, donc des services Google (dont le Play Store), il a lancé un store d'applications dédiées. Les premiers retours des utilisateurs français sont catastrophiques. Mais à terme, les marques doivent anticiper le fait de devoir développer (donc positionner) leurs applications sur le Huawei Store.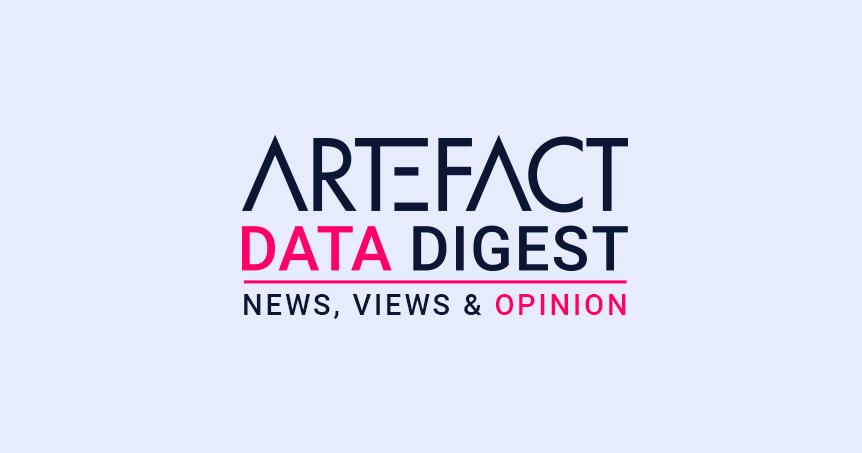 Interested in Data Consulting | Data & Digital Marketing | Digital Commerce ?
Read our monthly newsletter to get actionable advice, insights, business cases, from all our data experts around the world!