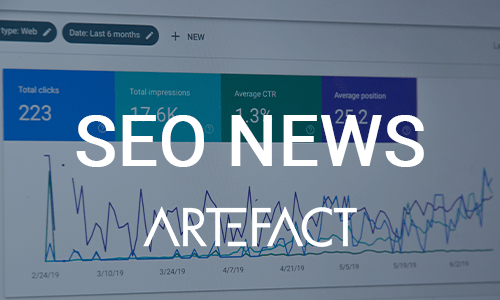 SEO News by Olivier Perbet.
1 – Official Google Webmaster News
Featured Snippets : no more double rankings for FS URLs
Les URLs bénéficiant d'une Position 0 n'afficheront plus leur résultat classique dans les SERPs https://twitter.com/dannysullivan/status/1220094125480919040
Les webmasters hésitent à supprimer volontairement leur Position 0, plusieurs relèvent des chutes de clics. La Position 0 n'est pas toujours bien identifiée par les internautes (format aléatoire, confusion avec les annonces Google Ads).
Favicons and Domain names for Google's Desktop SERPS
Les SERPs en Desktop adoptent l'affichage des SERPs mobiles
https://twitter.com/searchliaison/status/1216782591463813126
Avant, un snippet se composait de : Title, URL ou Domaine + Fil d'Ariane, Meta-description. Depuis, l'URL disparaît au profit du seul domaine de la page positionnée précédé du favicon du site. Les résultats payants (Google Ads) étaient très difficiles à distinguer des résultats naturels. Google a ensuite réadapté les SERPs : seule l'URL complète est affiché pour les naturels, les payants gardent la mention "annonce".
Structured Data : data-vocabulary to be discontinued by Google on April 6th
Le format de Données Structurées data-vocabulary ne sera plus pris en compte par Google. https://webmasters.googleblog.com/2020/01/data-vocabulary.html
Ancien format de Données Structurées, le data-vocabulary ne fonctionnera plus pour générer des Extraits Enrichis dans les SERPs de Google. Le format d'intégration de la bibliothèque Schema.org s'intégrait au sein du code HTML d'une page, à la manière des Microdonnées et du RDFa.

New Removals report in Search Console
Un nouvel outil de Suppression d'URL dans la Search Console
https://webmasters.googleblog.com/2020/01/new-removals-report-in-search-console.html
L'outil regroupe deux fonctionnalités séparées à l'origine : la Suppression d'URL – masquer une URL / un répertoire pendant 90 jours – et le Rapport de Contenu obsolète – signaler une page disparue mais toujours positionnée dans les SERPs. Il ajoute une 3e fonctionnalité : le rapport des URLs filtrées par Safe Search.

Google will offer alternative Search Engines on Android Phones
Google proposera des moteurs de recherche alternatifs sur les téléphones Android
https://www.theverge.com/2020/1/9/21058120/google-android-search-engine-choice-duckduckgo-bing-default-eu-antitrust-ruling
S'adaptant à ses condamnations pour abus de position dominante, Google laissera au 1er mars 2020 le choix entre son moteur de recherche et trois alternatives par pays. En France, : DuckDuckGo, Info.com, Qwant. Il faudra surveiller la part de marché de chacun dans le trafic des sites web.
2 – SEO News
Search Console Coverage Report : every possible status, listed
Liste des différents cas rencontrés dans le rapport de Couverture de la Search Console
https://twitter.com/jroakes/status/1218611498857222149
Le rapport de Couverture de la Search Console indique le statut d'Indexation de toutes les URLs connues de Google pour un site donné. Cette liste donne tous les statuts possibles.

Web performance improvements by browser cache extension
https://twitter.com/glenngabe/status/1221790000288817153
Étendre la durée de cache navigateur des ressources (de 25 min à 10 heures) améliore la vitesse des pages pour les visiteurs. Le rapport de vitesse de la Search Console (données du CrUX le démontre.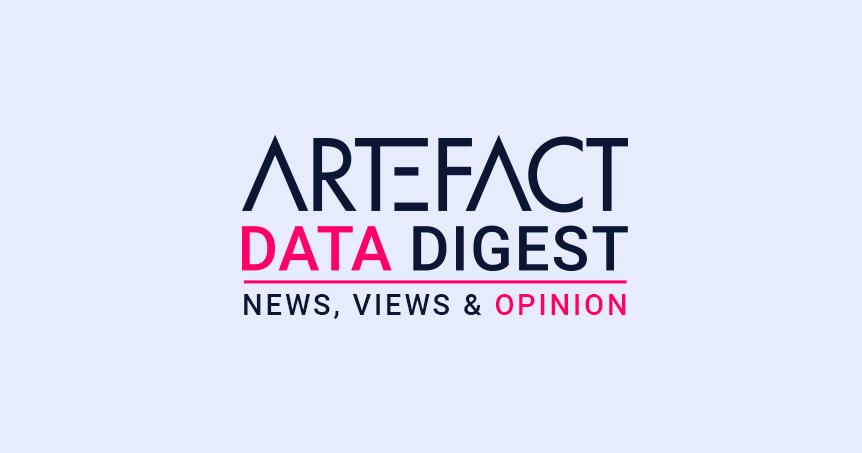 Interested in Data Consulting | Data & Digital Marketing | Digital Commerce ?
Read our monthly newsletter to get actionable advice, insights, business cases, from all our data experts around the world!