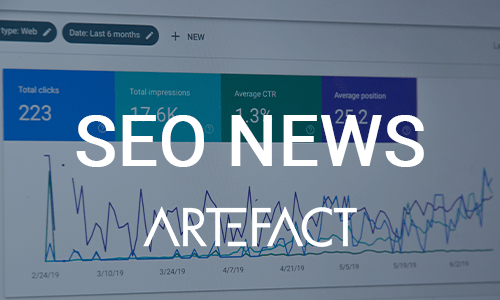 SEO News by Olivier Perbet.
1 – Official Google Webmaster News
Structured Data : New markup helper tool
Données Structurées : Outil d'aide au balisage
https://www.google.com/webmasters/markup-helper/u/0/
A partir d'une page web / d'un code HTML, l'outil permet de générer du code de Données Structurées pour les principaux formats (Articles, Produits). On surligne visuellement les éléments nécessaires (Prix, nom du produit…) et l'outil génère le code que l'on peut intégrer ensuite à la page réelle (en Microdonnées ou JSON-LD).
L'interface est proche de l'ancien outil de balisage de la Search Console.
Google Chrome will display Speed badges during website loading times
Sur mobile, Google Chrome signalera la vitesse des sites web
https://blog.chromium.org/2019/11/moving-towards-faster-web.html
Google veut informer les mobinautes de la vitesse habituelle des sites web qu'ils consultent sur Chrome : rapides ou lents. La jauge de chargement s'affichera sous la barre de recherche, et en attendant un premier rendu visuel, un écran signalera si le site est en moyenne plutôt lent. La nouveauté est plutôt l'intention de Chrome : prévenir un internaute de la vitesse du site. La forme de cette notification est appelée à évoluer selon les retours, on peut craindre une information directement dans les SERPs (résultats de recherche), qui dissuaderait un internaute de cliquer sur le snippet d'un site lent.
Basic Old-school HTML is not a negative ranking factor for websites
Rappel : un code HTML très basique n'est pas pénalisant pour Google
https://twitter.com/JohnMu/status/1196435023311888384
John Mueller rappelle que Google est très tolérant avec le code HTML d'une page web : du code basique (pré-HTML5) voire erroné à certains endroits n'est pas pénalisant. Se servir de propriétés / attributs désuets (mais fonctionnels, de type une balise
) ne gènera pas le SEO. Le crawler de Bing est par contre plus intégriste, ses Webmaster Tools relèvent facilement des erreurs.
Do not block indexing of URLs with parameters by robots.txt
Ne bloquez pas vos URLs avec paramètres par le robots.txt
https://twitter.com/JohnMu/status/1192734378302070785
S'ils reçoivent des liens, Google ne peut pas transmettre leur PR à l'URL canonique.
Local SEO Update : a better understanding of user queries 
Mise à jour en SEO local : meilleure compréhension des requêtes
https://searchengineland.com/google-confirms-nov-2019-local-search-update-325860
Une mise à jour de l'algorithme dédié au SEO local (Google Maps) a été déployée courant novembre. A la manière de la mise à jour intégrant BERT, les requêtes des internautes sont mieux comprises par Google, les positionnements des sites peuvent donc légèrement changer. Il n'y a aucune action à mettre en place pour les webmasters. Cas rare, Google l'a officiellement commentée avec quelques explications, et l'a baptisée "Nov. 2019 Local Search Update" (pas de Possum 2.0, donc).
SMX Paris : Questions-réponses avec John Mueller (FR)
https://blog.resoneo.com/2019/11/smx-2019-john-mueller-google-questions/
https://www.journaldunet.com/solutions/seo-referencement/1486626-john-mueller-google/
Présent à la conférence SMX de Paris, John Mueller s'est prêté à une séance de questions du public. On apprend notamment que l'intégration de BERT dans l'algorithme de Google est pour l'instant partiel, et seulement déployé aux USA. Ce ne sera pas avant 1 an en France.
New reporting for Products Results in Search Console
Search Console : nouveau filtre par affichage enrichi de Produits
https://webmasters.googleblog.com/2019/11/products-rich-results-search-appearance.html
Dans le rapport des performances de recherche, on peut désormais filtrer les résultats affichant les Rich Snippets propres aux Produits (Prix, stocks…). On ne pouvait que filtrer par Résultat Enrichi avant ça.
New Speed Reports in Search Console, based on CrUX
Search Console : rapports de vitesse
https://webmasters.googleblog.com/2019/11/search-console-speed-report.html
Sur la base des données du CrUX (Rapport d'expérience utilisateur Chrome, données réelles de vitesses des sites visitées par les internautes sous Chrome), Google indique les pages jugées Rapides / Moyennes / Lentes pour un site donné, sur la base de deux indicateurs : FCP (First Contentful Paint, premier élément visuel affiché) et FID (First Input Delay, délai de réponse de la page à une interaction utilisateur).
John Mueller précise que le CrUX inclut ce que voit réellement l'internaute, donc les pages AMP (avoir des pages AMP vous donnera donc des meilleurs scores de vitesse pour le site global).
https://twitter.com/JohnMu/status/1199015366829191168
Chrome Developer Summit 2019
https://www.deepcrawl.com/blog/events/google-chrome-dev-summit-2019-what-seos-need-to-know/
Le Chrome Developer Summit annuel est l'occasion pour Google d'annoncer des avancées technologiques, à la fois en Search et sur des nouveautés plus orientées développement web front :
Le délai entre

l'exploration et le rendu d'une page

par Google mettrait 5 secondes (médiane sur 90% des sites), contre 1 semaine 1 an auparavant. Ce délai reste très théorique, mais la bonne nouvelle est que Google progresse.

De nouveaux KPI de Webperformance seront utilisés sur Lighthouse prochainement : le LCP (Largest Contentful Paint, délai d'affichage du plus grand élément visuel) et le TBT (Total Blocking Time, temps total d'exécution de scripts bloquant la réactivité de la page)

De nouvelles technologies pour accélérer l'expérience utilisateur

Prefetching visible links : le navigateur précharge les pages HTML dont les liens sont visibles dans la fenêtre de l'internaute, dès que le chargement de la page est terminé. 
https://github.com/GoogleChromeLabs/quicklink
Predictive prefetching : le navigateur précharge les prochaines pages visitées les plus probables, selon son expérience des comportements utilisateur sur le site.
https://github.com/guess-js/guess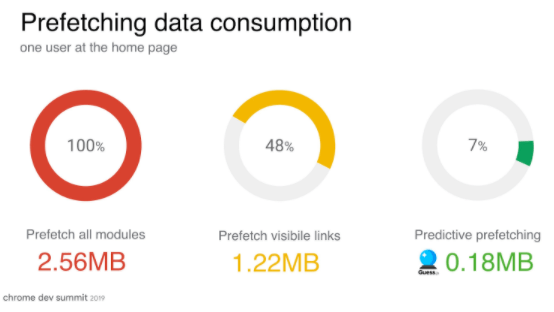 2 – SEO News
Voice Search is not the Future of SEO
La recherche vocale n'est pas l'avenir du SEO (du moins informationnel)
https://www.sistrix.fr/blog/pas-encore-optimise-site-recherche-vocale-ca-passe/
https://www.sistrix.com/blog/if-you-havent-optimized-your-website-for-voice-search-yet-youre-ok/
Avec le développement des enceintes connectées et assistants vocaux et sur la base de la promesse que "En 2020, 50% des recherches seront vocales", la communauté SEO répète depuis 3 ans qu'il faut se préparer à la recherche vocale. Google lui-même reste imprécis en englobant commandes vocales (action directe demandée à l'assistant, par ex. un minuteur) et recherches vocales (demande d'un renseignement à l'oral, plutôt que de le rechercher par le moteur de recherche textuel).
D'une part, la citation de référence sur l'année 2020 a largement été déformée, et d'autre part, les études sur la recherche vocale ne montrent pas une croissance de la recherche vocale réelle (en plus d'être souvent centrée sur les USA). 
L'article de Sistrix nuance donc le propos et apporte des chiffres sur les usages des assistants vocaux en Europe.
A more realistic SEO future : Google is the user's assistant and bypasses websites
Avenir plus probable : Google est votre assistant et contourne les sites
https://searchengineland.com/googles-duplex-on-the-web-enables-the-assistant-to-buy-movie-tickets-for-you-325555
L'intention affichée par Google est de réduire les étapes entre la recherche et la transaction (compress the process between search and a sale). Le développement des services transactionnels directs (achat de produits, réservation de restaurants et services, plusieurs business models de sites désormais intégrés à Google) couplée à Google Assistant (et Google Duplex, la technologie automatisant une grande partie des étapes) crée un circuit fermé où l'internaute ne sort pas de l'écosystème Google. L'enjeu pour les sociétés est d'être présent dans ces étapes en tant que partenaire de Google.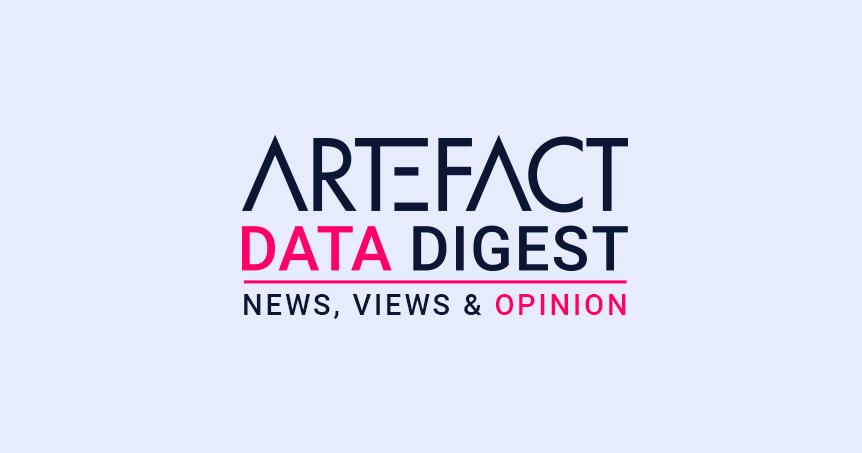 Interested in Data Consulting | Data & Digital Marketing | Digital Commerce ?
Read our monthly newsletter to get actionable advice, insights, business cases, from all our data experts around the world!