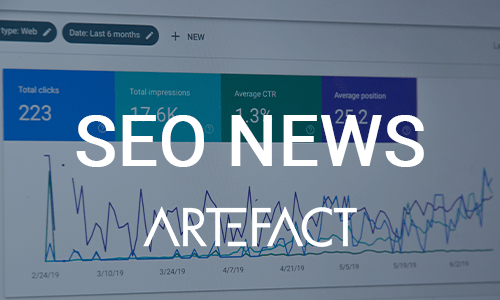 SEO News by Olivier Perbet.
1 – Official Google Webmaster News
Search Console : Video Structured Data report
Search Console : Rapport des Données Structurées pour les vidéos
https://webmasters.googleblog.com/2019/10/search-console-video-results-reports.html
La Search Console propose des rapports d'analyse dédiés aux formats les plus courants de Données Structurées. La Vidéo est le dernier en date.
On HTTPS pages, unsecure ressources will be blocked
Sur une page HTTPS, les ressources HTTP ne seront pas chargées
https://security.googleblog.com/2019/10/no-more-mixed-messages-about-https_3.html
Pour les pages au contenu mixte (page HTTPS mais chargeant des ressources HTTP), Google bloquera le chargement des ressources HTTP. Ces situations étant souvent une anomalie (oubli de passer certaines ressources en HTTPS), c'est minime.
Google's Search algorithm now uses The BERT language processing technology
La méthode BERT de traitement du langage intégrée à l'algorithme de Google
https://blog.google/products/search/search-language-understanding-bert
Mise à jour de la façon dont Google interprète les requêtes pour saisir les nuances du langage humain par rapport au langage "mots clés". Concerne les requêtes longues, en phrases naturelles, donc l'impact en SEO est minime.
2 – SEO News
Google News : déploiement des snippets vides par défaut pour les médias français (FR)
https://www.journaldunet.com/media/publishers/1459188-droit-voisin-pour-la-presse-les-editeurs-francais-plient-devant-google/
La loi sur les droits voisins cherchait à faire rémunérer les médias européens par Google pour son utilisation des snippets des articles (description et images).
Google refuse de créer une relation commerciale pour un service algorithmique (positionnement naturel des articles dans Google News et Google Search), et propose plutôt de laisser le choix aux médias de contrôler leur "contenu" dans ses résultats via les nouvelles balises meta robots pour accepter d'afficher un snippet (et l'adapter). Le comportement par défaut de Google depuis le 25/10 est de supprimer les snippets pour tout site média, à moins qu'ils n'acceptent volontairement d'afficher un snippet en intégrant ces balises.
Documentation technique et FAQ pour les médias
La grande majorité des médias ont intégré les nouvelles balises afin de conserver leur affichage complet dans les SERPs. Beaucoup crient au chantage (Le Monde, Le Figaro) et portent plainte collectivement contre Google pour abus de position dominante. Certains nuancent pour signaler que Google ne va pas à l'encontre de la loi (ici et là) et Numerama apporte le point de vue opposé (Pourquoi nous ne voulons pas que Google nous paie pour référencer nos articles).
Impact SEO : Si un site est considéré comme éditeur de presse (un mail / message de la Search Console est envoyé), il faut intégrer les nouvelles balises meta robots pour conserver un snippet complet.
Yoast a intégré la balise par défaut sur son plugin WordPress
https://yoast.com/robots-meta-changes-for-google/
Avoir un sous-domaine média risque d'impacter tout le domaine : Le Figaro Immobilier a eu à intégrer ces balises du fait de la partie actualités Le Figaro. Le site principal de SFR a perdu ses snippets du fait du sous-domaine SFR News.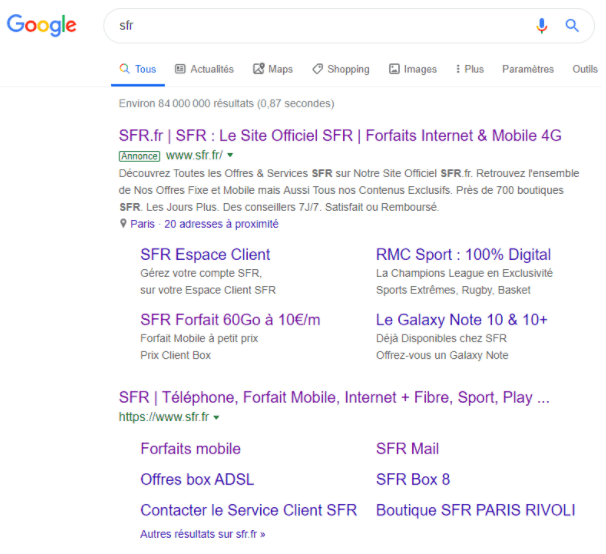 WebPerformance : Comment lire un waterfall (FR)
https://www.fasterize.com/fr/blog/comment-lire-les-resultats-de-webpagetest-le-waterfall/
Explication pédagogique sur la composition d'un waterfall, élément central des analyse de webperformance sur tous les outils.
USA Supreme Court judges that websites should be usable by blind people
La Cour Suprême des USA impose d'avoir un site accessible aux aveugles
https://www.latimes.com/politics/story/2019-10-07/blind-person-dominos-ada-supreme-court-disabled
Ce type de règlement est en train d'être déployé en France, pas encore contraignant mais sans doute un chantier à venir.
Q&A with Gary Illyes from Google
Questions à Gary Illyes de Google
https://www.mariehaynes.com/qa-with-gary-illyes/
Questions diverses sur des points importants du SEO sur lesquels tout le monde s'angoisse. Désaveu de liens, EAT, algorithmes secondaires.
Stratégie Display de OUI Sncf (FR)
https://www.blogdumoderateur.com/oui-sncf-presente-strategie-programmatique/
Présentation concrète d'une stratégie display, pour comprendre ce que font nos voisins d'open-space.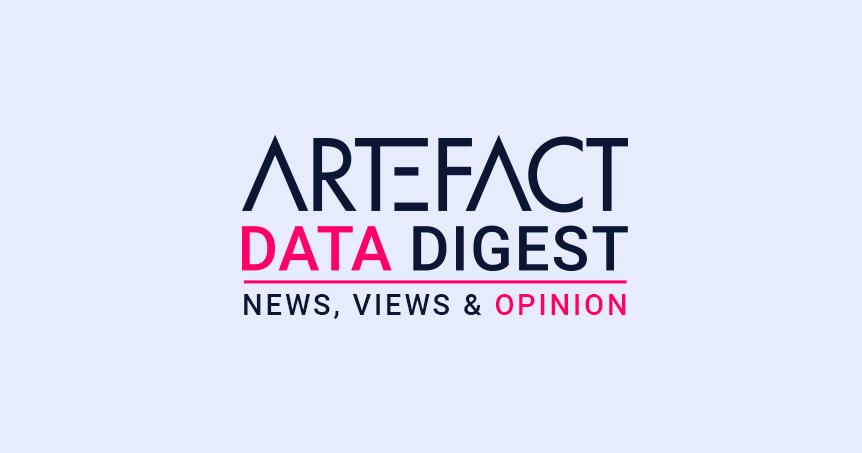 Interested in Data Consulting | Data & Digital Marketing | Digital Commerce ?
Read our monthly newsletter to get actionable advice, insights, business cases, from all our data experts around the world!