The Emerce 100 is an initiative from Emerce, the media platform for decision makerse in digital marketing, IT and e-business. Annually, they conduct an image research together with research agency Motivaction among the best e-business companies in The Netherlands. Within the online sector, the Emerce 100 is the most prestegious indicator. This year, Artefact Benelux achieves 4th place in the category 'Digital Marketing Bureaus Large' with 5 stars. On the occasion of this beautiful achievement, Arnold Struik, Managing Partner Data Consulting Benelux, gave an interview with Emerce.
"Four years ago, we made the transition from digital marketing agency to data marketing agency", says Arnold Struik, managing partner Artefact Benelux. "A proposition that exactly meets the needs of the market. After all, data forms the foundation for more effective decision making, so that you can remain innovative and competitive. However, data alone does not make the difference. It must be anchored in a marketing strategy to reach the target audience in the right way. Because of our unique mix of data- and digital expertise, we are one of the few agencies that can make this translation. We have everything in house, from data consultants and -engineers, to data-marketingstrategists and digital marketing specialists."
According to Struik, Artefact always succeeds to create resourceful solutions thanks to its ambition, sharpness, and energy. "Via an audit we decide the data maturity level of the company. We then work out a roadmap that forms the most pragmatic route to success. This varies from linking data and sharing insights to applying AI and operationally integrating data in digital marketing campaigns. In addition, we implement, manage and optimize those campaigns in-house. We then scale up to other divisions, products or countries. Due to our international character, we have the power to help customers improve their teams and centralize their marketing. This is how they continue to grow – nationally and internationally."
You can also read this article – in Dutch – via Emerce.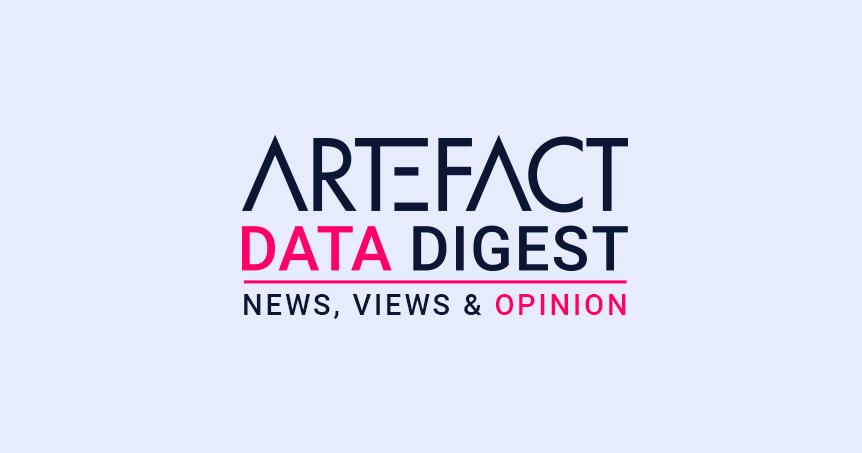 Interested in Data Consulting | Data & Digital Marketing | Digital Commerce ?
Read our monthly newsletter to get actionable advice, insights, business cases, from all our data experts around the world!