22 Febrero 2021
Amazon Custom es un servicio que permite a los usuarios personalizar 'casi' cualquier tipo de producto con texto, imágenes o logotipos o incluso configuraciones en función de las opciones disponibles.
¿Por qué es interesante Amazon Custom?
1 de cada 5 consumidores están dispuestos a gastar más en un producto personalizado, según el estudio de Deloitte, The Deloitte Consumer Review.

Experiencia de compra mejorada. Mayor satisfacción del comprador.

Está disponible para casi todas las categorías de Amazon (excepto en algunas categorías de media)
En Artefact hemos analizado las 10 primeras páginas de resultados (alrededor de 250 productos) de Amazon Custom en España y más de la mitad de productos pertenecen a estas 5 categorías:
Fundas para smartphone: 10%
Hay aún una gran oportunidad en el servicio de personalización de Amazon ya que no observamos ninguna categoría saturada. Además, como dice el propio Amazon; "Sell customizable products for all of life's moments", son muchas las ocasiones y momentos perfectos para vender este tipo de productos: cumpleaños, bodas, Navidad, Día de Madre/Padre, San Valentín, etc.
Tipos de personalización disponibles: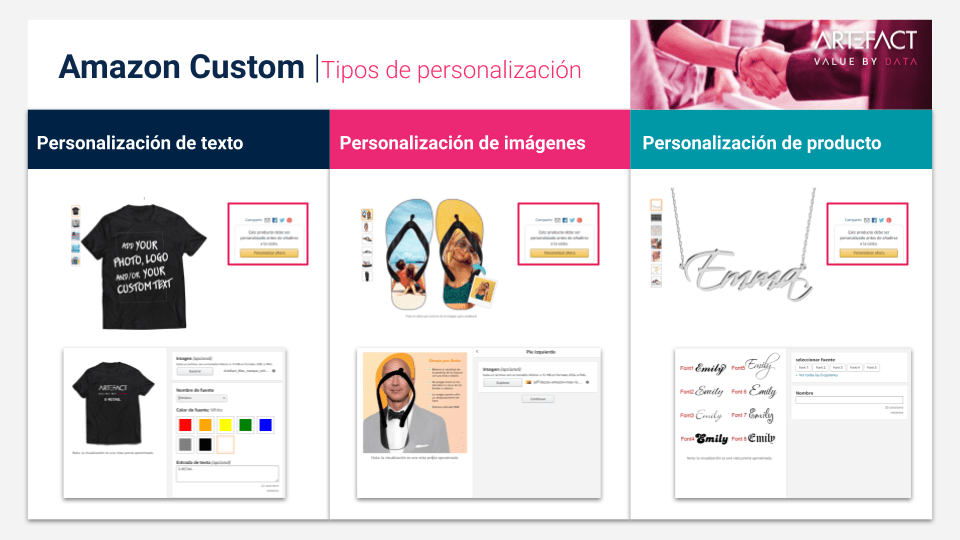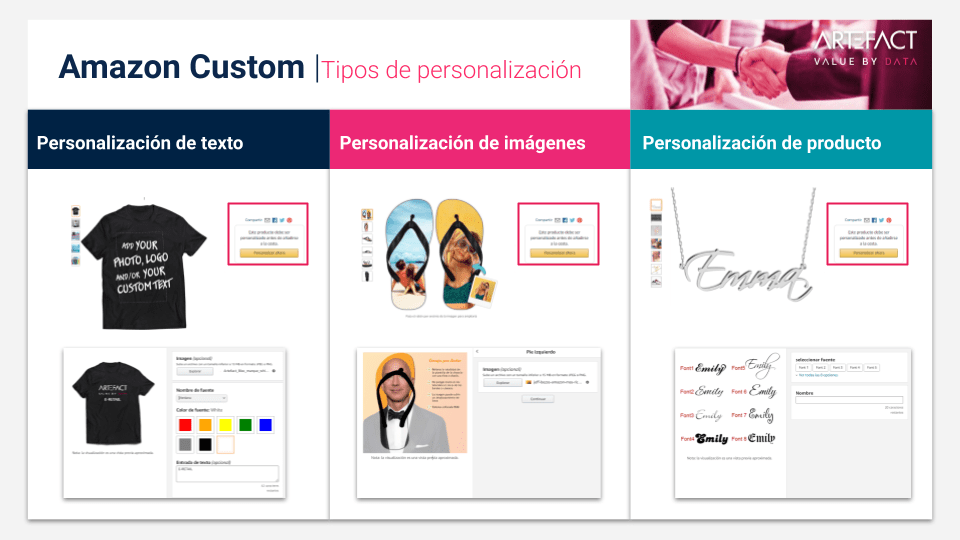 Requisitos para registrarte en Amazon Custom:
Tener una cuenta de vendedor profesional.

Vender en uno de los siguientes países: UK, DE, FR, IT, ES, USA.

Los pedidos deben ser gestionados por ti a través de la Red gestionada por el colaborador comercial (MFN) o del programa Prime gestionado por el vendedor (SFP).
Coste de Amazon Custom:
A día de hoy no tiene un coste adicional, ya que está incluido en las tarifas del plan de ventas Profesional.
¿Cómo registrarte en Amazon Custom?
Puedes hacerlo aquí: https://services.amazon.es/amazoncustom.html
Una vez registrado en el programa publicar productos personalizables es muy sencillo. Si necesitas profundizar más en el servicio o tienes alguna consulta, en Artefact tenemos a un equipo de expertos que estarán encantados de ayudarte.
Autor / Jonathan García – SEM & e-Retail Manager en Artefact Spain | Google & Amazon Ads Specialist | Marketplaces Expert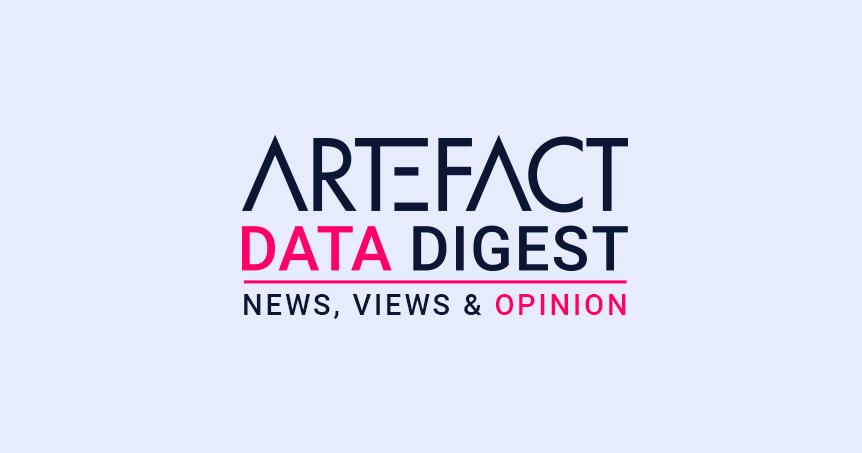 Interested in Data Consulting | Data & Digital Marketing | Digital Commerce ?
Read our monthly newsletter to get actionable advice, insights, business cases, from all our data experts around the world!