17 February 2021
In this Q+A, Dév Rishi Sahani, Nissan's Global Head of Customer Experience Data Analytics & Reporting, chats with Pascal Coggia, Artefact Partner and UK Managing Director, to explain how the Japanese car giant has accelerated its digital transformation over the last few years and is now using data and BI Hubs to drive operational efficiencies and sales around the world.
Pascal Coggia: What does digital transformation mean for Nissan?
Dév Rishi Sahani: The term digital transformation is overused to an extent, so it depends on how you define it. At Nissan, we embarked on our digital transformation journey several years ago. We've done well on the technology transformation, and we will continue to do that, but the most important thing for us is keeping up with customers. Our entire focus is on what we call customer experience transformation, and if you look at it from that perspective then the challenges are very clear.
The first challenge concerns the organisational or operating structure. Thinking about customer journeys as a linear path is a traditional way to visualise how your customers interact with your brand, but, ultimately, it limits itself to be very transactional and locks you into silos. To move from transactions to relationships with customers, we must stop looking at the step conversions or handoffs between these channels and connect those silos.
Pascal: Ok, can you tell us how you are using data? How are you becoming customer-centric?
Dév: Over my career, I hold a firm belief that the amount of data available will always be ahead of organisational appetite to consume and action those insights. This is not a bad or a good thing, it's just reality. Sometimes the battle is simply because the data conflicts with the intended course of action you wanted to take.
But more importantly, it's when analysis does not present clear implications or recommendations — if the data is not telling you what to do next, it's pretty useless. This is where the word 'utilisation' becomes relevant; it shifts the focus from how many people are using the data to the utility. We've been leading the adoption of data within our organisation by keeping a clear definition of its usefulness for our markets, business functions and digital teams.
At one end is the input data, like dashboards and the support systems that enable upstream planning and decision making; on the other end is output data, which are the predictive models and the data science that shows the operational results of our initiatives. What links the two of these together is a data-driven, hypothesis-led test-and-learn culture.
Pascal: Can you give us an example of a data project that has resonated at scale within your organisation?
Dév: In one way it's been our entire journey for the last two or three years… developing CEDAR, our internal brand for the data analytics function. It stands for Customer Experience Data Analytics and Reporting. It helps us turn data into information, knowledge, and wisdom. That's where the actionability and usability come in.
For the first couple of years, we were kind of hardcore, getting everything organised. The first 'Eureka!' moment was when the whole organisation realised they could look at the data and see consumer trends across 147 markets. Rather than make assumptions based on samples of 5,000 people, say, we can now see how one million visitors interact, every single minute of every single day.
A couple of years ago, we launched a new car in a specific market and spotted a lot of cross-segment buying going on. We could see when customers changed their minds from the model we thought they would buy to the one they actually did. We could also determine who would buy an automatic transmission or a manual transmission, for example. We can now consume data and see significant patterns in the consumer buying journey. We want to know what our customers want and respond to that.
Pascal: Can you tell me more about this CEDAR dashboard — this BI hub? Why does it exist?
Dév: It wasn't the first thing we built. We started by focussing on data – what questions can we ask the data? what answers will the data give? We got our head around that in the first year of the program. Then it was about 'democratising' this data. We realised that having the data was not the challenge, but making sense of it was. This is where we developed our partnership with Artefact to create CEDAR home.
CEDAR is an independent platform that works across Nissan, and across functions, and contains lots of different dashboards and insights. It's our hub of experience and consumer insights – where our people go to see the world as our customers do. Anyone in the company can go there and if you don't have a login, you just sign up. It should feel just as easy as browsing our website.
Most importantly, as a data person, we can look at the analytics in CEDAR to understand how it is being used, where the points of friction are, where people get lost, and what parts are useful or not useful. Rather than just ask, we know.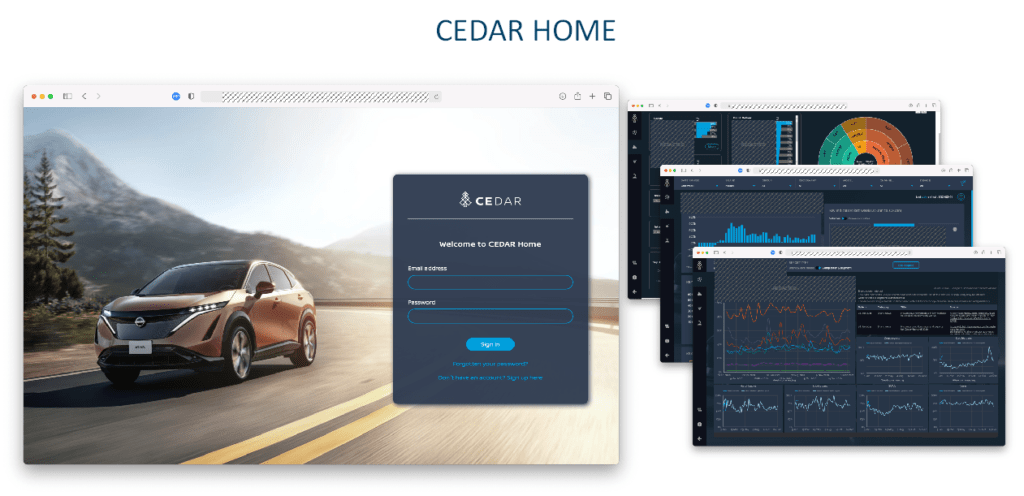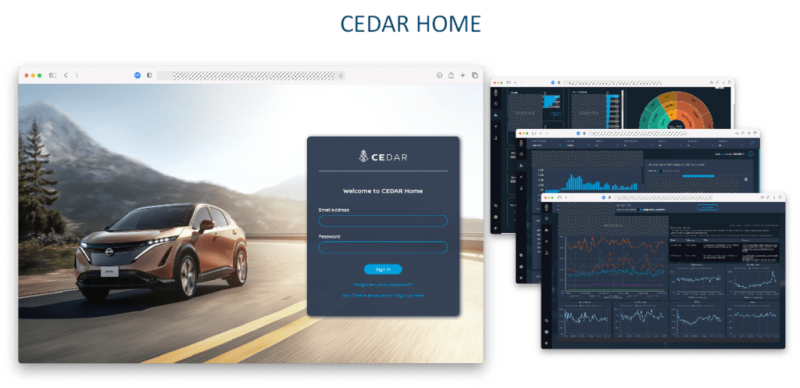 Pascal: Have you seen people using CEDAR to make decisions they were unable to before? Or is it just helping them save time?
Dév: We have a lot of people who are making good decisions, but the evidence of people using CEDAR to make different decisions or decisions that they could not take before is quite satisfying.
We started this journey from a customer experience focus perspective. We wanted anyone who was working on customer experience to use these insights. But very quickly it has spread to teams from other functions such as advanced product planning and market intelligence. All these different functions, at global and market levels, know about CEDAR. That itself is giving us a lot of context about how data is becoming more useful across our organisation and is being used by different types of business functions.
Pascal: Tell me a little bit about the team. Who's in the driving seat?
Dév: Data is not everything; you need to know how to unlock insights from it. This is where having the right team helps. When I joined Nissan in November 2017, there were two people in the global data practice and from there we grew the team across three core pillars — called Measure, Optimise and Predict.
The Measure pillar is tasked with understanding how we organise the data and turn it into information. We grew up in a very collaborative way with partnerships, like with Artefact and other companies. We knew we needed the machine to build that up. The second pillar is called Optimise and is responsible for running data-driven experiments and testing and learning – which we do a lot of. The third pillar is called Predict, which is the data science pillar. We were very careful to add that at the end to ensure we didn't rush ahead and bring in talent that would get very bored, very quickly, because we didn't have the right use cases lined up.
Now, the direct team is mostly based in the global customer experience centre in London, along with some folks in our headquarters in Yokohama, Japan, and we work with embedded analytics teams across all markets.
Pascal: So, what does success look like? How do you see your data projects progressing over the next couple of years?
Dév: Success is about making the data we generate useful for both Nissan and its customers. That involves tying everything we do back to our organisational KPIs. We can attribute where we are starting to make a difference from an organisational perspective, and, equally, we can tie it back to customer quality metrics that show how we get short-term wins or long-term longevity. That's what success of the customer experience program looks like. The success of the data program is about continuing to make it very simple and keeping it growing.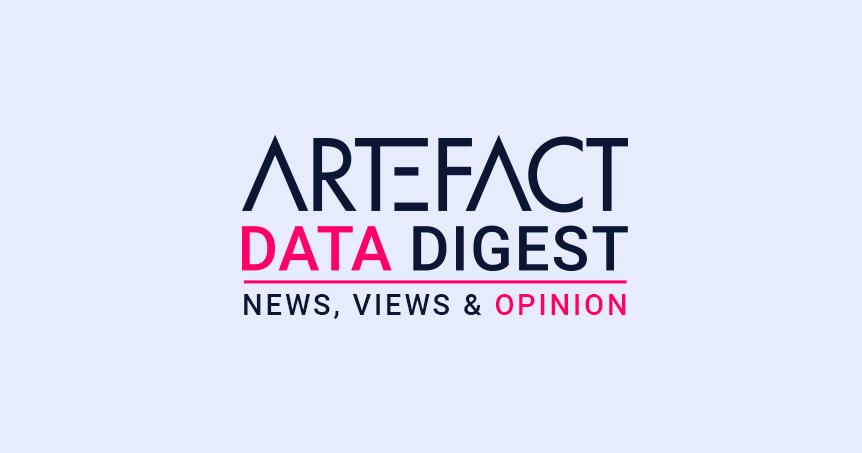 Interested in Data Consulting | Data & Digital Marketing | Digital Commerce ?
Read our monthly newsletter to get actionable advice, insights, business cases, from all our data experts around the world!