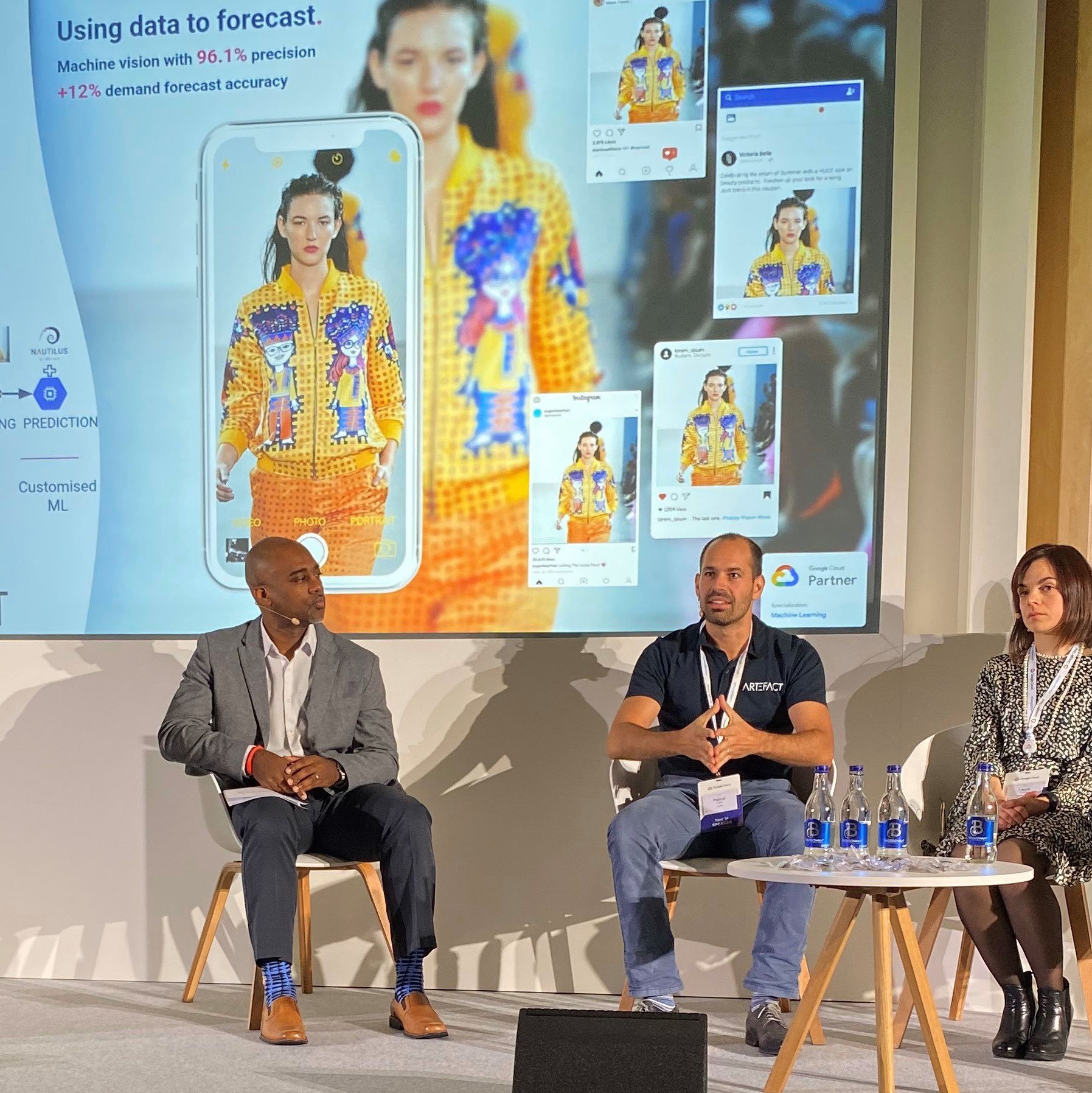 19 November 2019
Pascal Coggia, Artefact UK's Managing Partner of Data and Consulting, explains how brands can use AI and data to forecast the popularity of their products and inform their marketing and operations.
Runway to Results in 20 minutes.
On 19th November 2019, Artefact UK's Managing Partner of Data and Consulting, Pascal Coggia, spoke at Google Cloud Next as part of the partner panel. He discussed how brands can use AI to forecast the popularity of their products, then use that data to inform their marketing and operations.
As a global Google partner certified in both GCP and GMP, we were invited to take part in their Partner Specialised Panel. The panel was designed to showcase the most creative uses of the Google suite, and demonstrate how partners can make use of the Google stack to create new solutions for clients, both meeting business needs and leading to tangible results. 
Pascal was invited to speak about a case study where we had utilised the Google stack in a new way – incorporating machine learning for a client. As an agency, AI and ML are at the backbone of everything we do, using data to inform our marketing and improve our client's businesses. 
Having a wealth of clients who use Google products, we knew we could rise to the challenge and share an innovative project with the Google Cloud Next crowd. We aimed to demonstrate how ML and AI can drive real business impact, not just within marketing, but benefiting many parts of a business. 
As data and cloud become more mainstream, many businesses are utilising the huge amount of data at their fingertips. However, historically, there is one industry that has not done so – Fashion and Luxury. Yet Fashion brands are looking increasingly intensely at what will be the next trend. This impacts everything from sales and operations planning, stocks and budgets to assortment strategy.
To demonstrate how luxury fashion can embrace both creativity and data, Pascal presented a project that Artefact recently worked on for the luxury fashion house, Lanvin. 
Challenge
Lanvin found they were struggling to stand out within the competitive luxury market. They had recently relaunched their brand  – including hiring a new creative director, creating new values, and repositioning their brand. Following this they wanted to understand how it was received by the public and wider industry, and, ultimately, to understand which pieces had been most popular. 
Making our project even more challenging: Lanvin needed this information fast – at the latest 5 days after the show to take strategic decisions.
Approach
We proposed a Machine Learning solution that could detect desirability and the corresponding operational impacts (like the stock levels needed globally by store), on the same day as the fashion show. This was based on a vast range of data points, including social networks like Instagram, Facebook, WeChat, plus blogs of relevant attendees and trendsetters.
Our solution would be able to identify the looks from the show and find relevant images that included Lanvin's products. Using hundreds of images from the show, many of which did not include the line at all, it was then able to extract the sentiment from the relevant posts. The goal was to not only recognise the looks within single images but being able to go deeper and identify the individual products within each photo.
Method
To create this level of bespoke machine learning we needed to utilise multiple types of AI. Combing off the shelf ML with a bespoke program, we were able to create something that would be able to exactly meet Lanvin's needs. 
Initially, we trained the off-the-shelf ML with images from open source banks of fashion looks and products, then combined this data with our own specifically created ML to train it again immediately after the show had taken place with the video from Lanvin. As time was not on our side, we used this hybrid combination, which allowed us to set up the model in only 20 minutes to learn what images to look for. 
Our model took all of the information and assessed what pieces were creating the most buzz. This data then allowed us to forecast what items would be the most popular around the world by country. We were able to review the popularity of items by country and demographic, giving Lanvin more understanding of what products were popular with various groups and in different countries.
However, the process was not challenge-free. The images from Chinese social platforms were sending as thumbnails rather than the full images, causing the photos to be misclassified. Anticipating the unanticipated, we used Google Stackdriver, which sent an email warming saying there was something wrong, this meant the issue was detected rapidly and resolved.
Results
The ML had an exceptional 95% accuracy in identifying the looks from the Lanvin show across all social media posts, even when the images were taken from an obscure angle. 
What made this result special was how we trained the ML and the speed at which the results were produced. We had the algorithm operational the same day as the show, allowing us to reach the client's target of having a full analysis 5 days after the show. This included providing them with a full analysis of the reaction, highlighting which looks were generating the most buzz, and a prediction of what items would be most popular. 
Real business impact was produced by Google's Stackdriver, analysing all of the images from social media and, in particular, recognising that the images from the Chinese social platforms were not pulling through correctly. 
Having this data allows our client to accurately perceive the success of their relaunch. It gives them a concrete result, rather than basing the success on intuition and hearsay. Our analysis of their share of voice compared to other brands at Paris fashion week allowed them to see clearly how much attention they received compared to other fashion houses present. 
This insight into the customer reaction from the show can also be taken one step further and used to inform various aspects of their business, from what products to include in marketing for various countries, to production and stock levels of each look.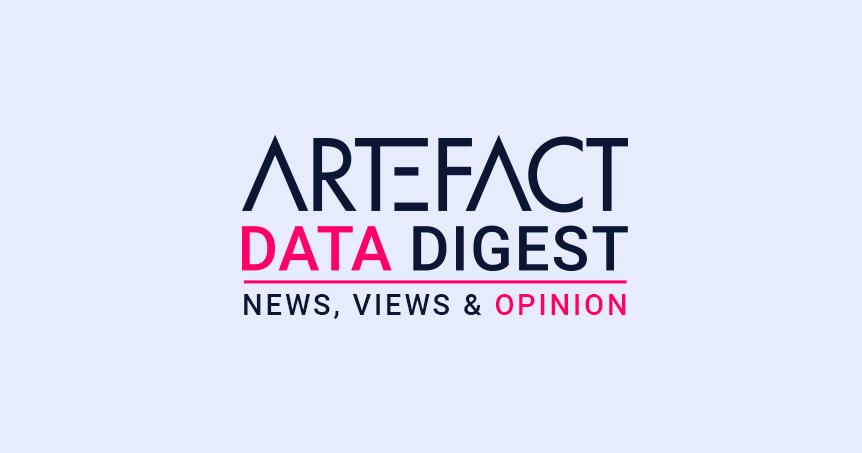 Interested in Data Consulting | Data & Digital Marketing | Digital Commerce ?
Read our monthly newsletter to get actionable advice, insights, business cases, from all our data experts around the world!