La création d'une plateforme de données personnalisée est le socle de tous les
cas d'usage data et IA

.
Développer des produits et des solutions à la pointe de la technologie est crucial à l'ère de l'industrie 4.0. Cependant, cela requiert les compétences de talents difficiles à recruter, pour des missions souvent temporaires et urgentes.
Pour aider les industries 4.0 à exploiter le plein potentiel de leurs opérations et à lancer des produits innovants, Artefact a constitué une équipe d'experts technologiques, notamment des data scientists, data engineers et data analysts, animés par trois principes :
Nous concevons des solutions personnalisées pour que nos clients puissent mener des opérations à grande échelle.
Nous travaillons main dans la main avec nos clients pour bien nous imprégner des aspects techniques et commerciaux des projets, en toute transparence.
We smoothly integrate the new platform into the legacy systems of the client so that no time is lost adapting or rebuilding the whole ecosystem from the ground up.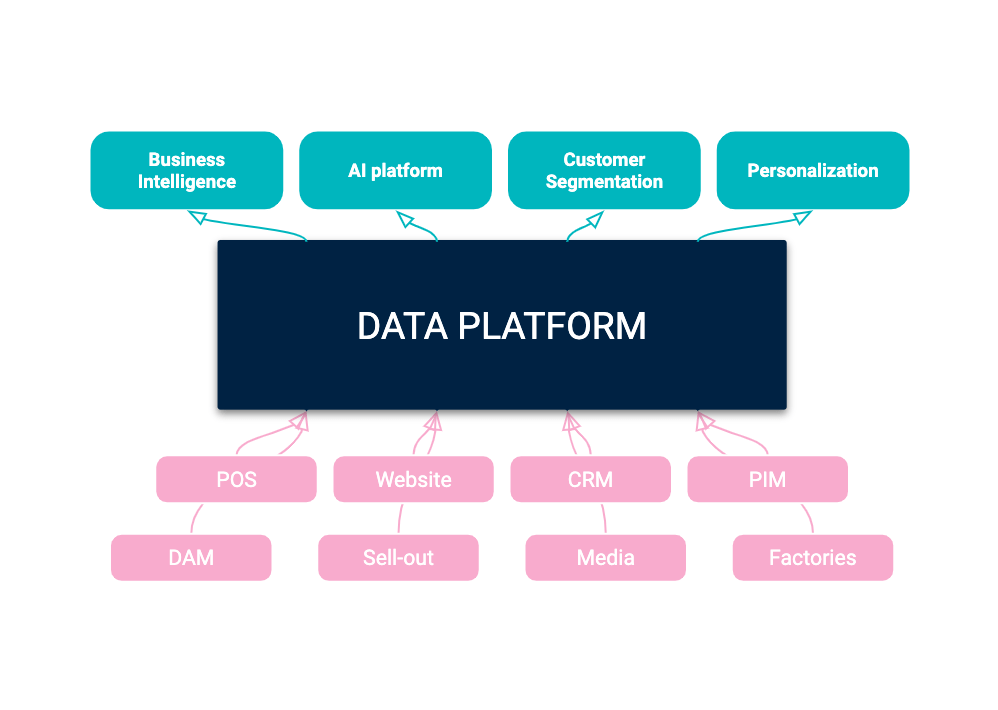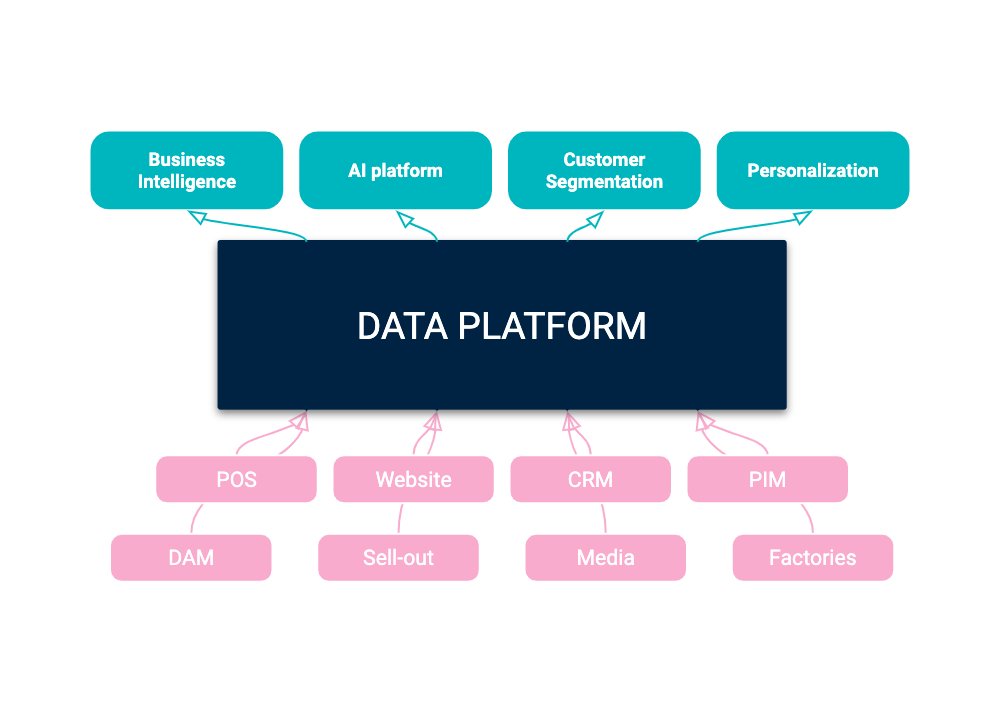 La plate-forme data est un ensemble de micro-services qui collectent et normalisent toutes les données de l'entreprise. L'objectif étant qu'elles soient sûres, fiables, exploitables, évolutives et flexibles.
Data platforms are evolving products, intrinsically linked to
business usages

.
Alors que les datalakes sont conçus pour centraliser les données, les plates-formes data sont destinées à l'activation et à la création rapide de valeur business.
Les plate-formes data accélèrent l'intégration de nouveaux besoins en matière de données et d'informations, et évoluent avec les usages.
Notre plateforme data sert 3 grandes catégories de cas d'usage.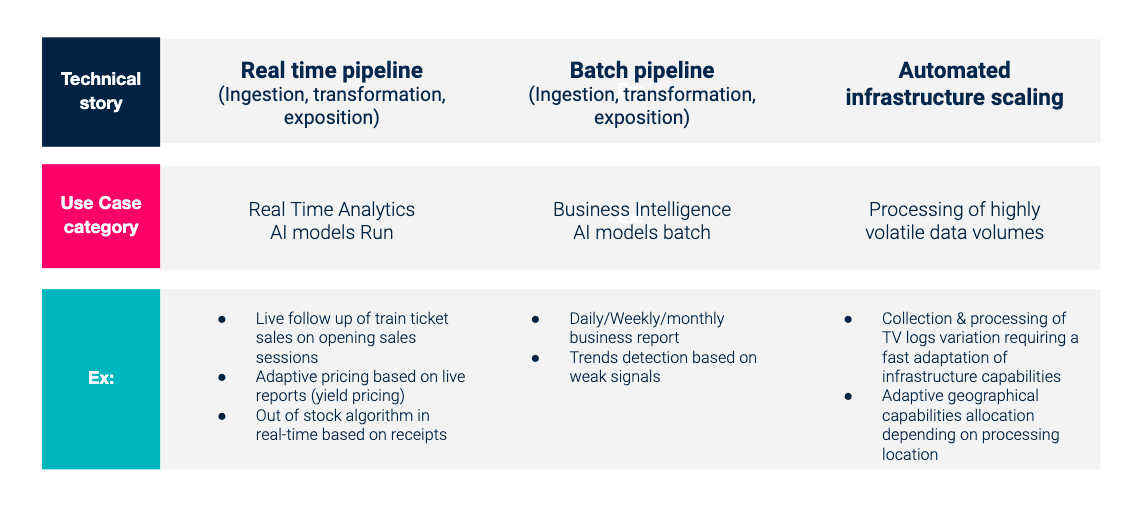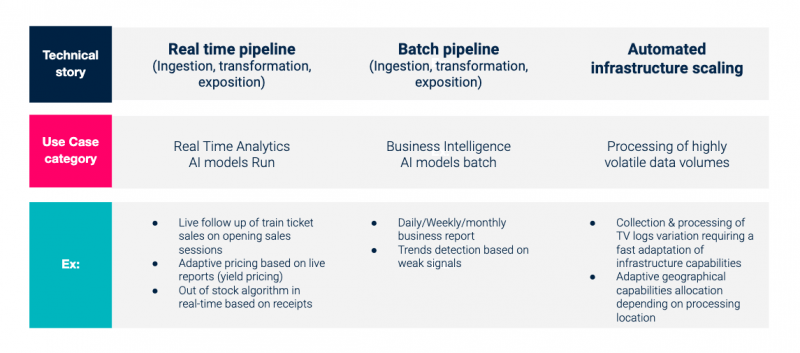 Témoignage client : création d'une plateforme digitale et data
Un nouvel environnement de collecte et prétraitement de données issus de diverses sources (Google Analytics, outils d'écoute sociale, CRM) afin d'accélérer l'implémentation de cas d'usage innovants.
Éléments clés :
Environnement data sur GCP et Azure
Key technologies : Google Stack (GCP, BQ, etc.), Azure Data Lake Storage, Azure Data Factory
Experts et partenaires cloud
Nous sommes partenaires de tous les principaux fournisseurs cloud (GCP, Azure, AWS, IBM, etc.). En tant qu'experts, nous connaissons parfaitement la philosophie et la technologie de leurs offres. Nous sommes ainsi à même d'aider nos clients à choisir la technologie qui leur convient.