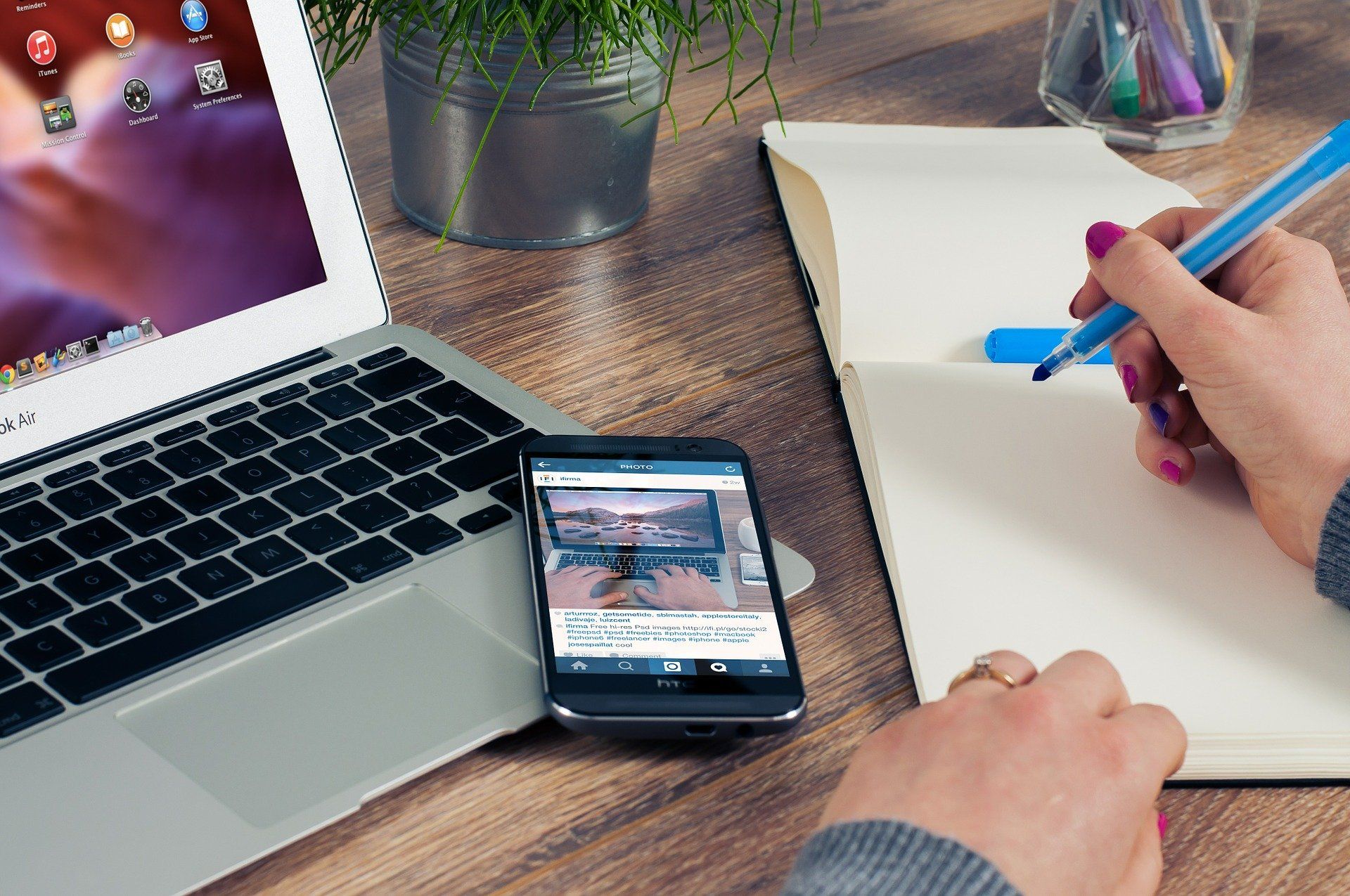 April 24th, 2020
What is it like to start a new job during the COVID 19 confinement? Martina Sekuloska shares her experiences. A good input for job starters, but also for managers to understand what needs to be considered in these times.
The coronavirus crisis is not only revamping the advertising industry, but introducing new ways of hiring and onboarding employees remotely. Having started a new job at Artefact just four weeks ago, here are five things I recommend to employees onboarding in a new company during the Corona confinement. 
Effective communication is key!
The greatest test of remote work and onboarding is communication and physical presence. Obviously, during the Corona confinement you are not in the office. So, there will be no corridor discussions, no after meeting chats and you can't simply fly by your coworkers' desk for quick questions. 
For now, this is only possible via email, chat or through a call. I have been communicating like this since my first day at Artefact, where open and effective communication is embraced. Therefore it is critical to speak with your associates or colleagues in a clear and effective manner to be included in the communication flow. 
My recommendation for anyone starting a new job now is to make an effort not to leave space for vagueness about your solicitations, and don't hesitate to ask to hop on a call to clarify questions. 
If this hasn't happened yet, ask your colleagues to add you to all the relevant mail distribution lists so you receive all the relevant information from day one. Being part of the conversation and having access to relevant information is key! 
Additionally, ask to be included in all unofficial communication as well. Being part of the small-talk and to being able to socialize with your new colleagues is essential, especially right now. You will feel less isolated that way.
Goals give direction
One of the most important tasks of management is providing a thorough introduction about the company's vision, priorities and objectives. One-on-one meetings during the first days are especially important for managers to share how their department's goals align with the company's goals. Make sure you understand these goals and how you and your team support them. 
Being included in a big project, the way I am, is a challenging situation for every new employee. The earlier the bigger picture about the project is formed, the better for everyone involved and for the project. This is not an easy task though, and takes time. 
My recommendation for anyone starting a new job right now is to read client stories and cases so you can understand the customer value of your company's solutions and services. 
Furthermore, continue to define your goals with your new management, and together, establish them in a performance management solution. This will give you a clear goal and a clear sense of direction. This is important for new employees at any time, but even more so during this time of isolation.
The right tools
Having the right equipment and tools is key to being able to do your job effectively. Get in touch with your company to make sure that the proper equipment and tools are in place for you, as well as proper access to the relevant systems.
This might sound obvious, but you would be surprised how many companies forget about these details. This ranges from organizing a laptop and screen, enabling access to the company drive, all the way to having their Google Accounts and Microsoft Suite ready to go. 
I was really glad that Artefact went above and beyond to make sure to organize everything from equipment to login data beforehand, and to make this process as smooth as possible. Even with two meters distance, this handout was hands down the most organized thing I could have wished for, with everything being ready for me to start.
Having access to the right software, accesses and licenses beforehand, as well as having communication tools that combine chat, video meeting, calls and collaboration has made a huge difference in my onboarding. Artefact is using Google Chat, Google Meet and Google Drive for all the above mentioned which allows for so much flexibility.
Connect with coworkers
This point is probably as relevant for you as it is for hiring companies. In order to prevent new employees feeling isolated and lonely at the beginning, companies should inform the people that you'll be working with that you are starting. This info can go under the radar with the amount of information that the employees have to deal with, especially while they are adapting to the current home office situation. So help your line manager by sending them a little reminder. 
I was so delighted to receive welcome messages from my new colleagues. These made me feel welcome and made a big difference in my first days. Bringing small talk online has also helped me create deeper connections with my colleagues. Our digital happy hour meetings on Fridays have also played a big role in this. Social inclusion goes a long way to boosting morale and motivation!
As a new employee you can also be proactive and introduce yourself to your new colleagues via email. Many companies have a mailing list that goes out to your entire office. Get in touch with your manager to get the right email address and introduce yourself to everyone. Breaking the ice can be tough, but this will always be rewarding and worth the effort. Don't be afraid to reach out to your new colleagues, they will be as happy to meet you as you are to meet them.
Set expectations and daily check-ins
Being part of a team means having a clearly defined purpose and role, and becoming part of the team requires effort. Therefore, talk to your team leaders and team members, and get acquainted with what is expected of you and them in this community.
Also, I guess not everyone has experience with working remotely, so give yourself some time to adjust as well. It will be frustrating at times. It is a matter of being patient with yourself and with the situation. Talk about any enquiry or concern you might have with your team lead and how each of those can be approached. You are not alone in this. Also, make sure to talk about what is expected of you in the coming weeks and get clear answers. Knowing what is expected of you gives you direction.
It is obviously easier when your new organization sets regular check-ins, and I am very glad to have those with my team, but if that isn't the case, be proactive and ask for regular check-ins. These can take the form of 15 min morning scrums, or a couple of jour-fixes per week. Find what works for you and get your team-lead and team-members on board. Frequent input and guidance is very important at the beginning.
Connect with your team daily if you can, even if just per hangout messaging. This reinforces your team spirit and the team work. This will also help you make sense of the bigger picture within your projects.
I am wrapping up my daily check-in as I proceed with the creation of this article. These daily check-ins have helped me gain greater visibility on my projects and helped me follow their progress — and my teammates' contributions. Now I feel more tightly connected with the team and I am able to plan my actions more clearly with all the stakeholders of the project. 
Ultimately, onboarding during confinement isn't easy, and employers should be understanding, flexible and highly adaptive as their workers go through the unexpected changes in their lives. The above tips have certainly helped me — and my new colleagues — stay connected, and left me enthusiastic and motivated to succeed. Working from home creates different challenges to being in the office, but with the right policies in place and a proactive attitude, it can still be a positive and exciting working atmosphere, which is what everyone needs in these tricky times.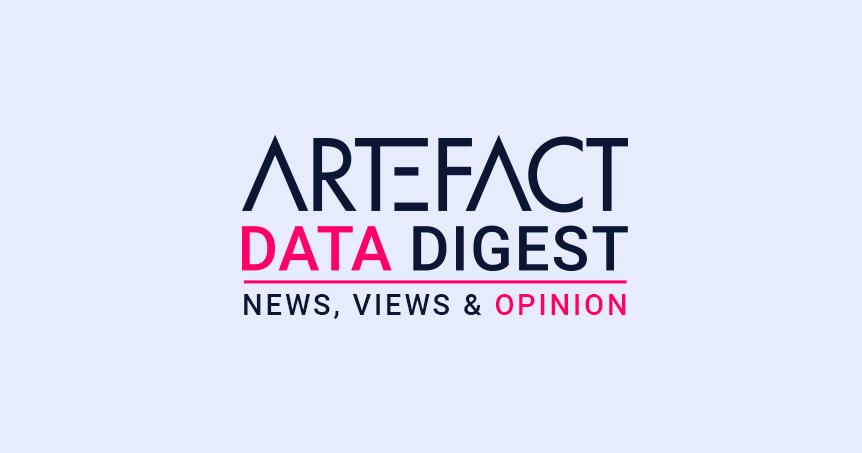 Interested in Data Consulting | Data & Digital Marketing | Digital Commerce ?
Read our monthly newsletter to get actionable advice, insights, business cases, from all our data experts around the world!