24 November 2020
Artefact China has been named among finalists in Independent Agency of the Year, Consultancy of the Year, and Talent Development Program of the Year categories.
Artefact China has been shortlisted in three categories at the 2020 Campaign Agency of the Year Awards for Greater China. The agency has been nominated for Independent Agency of the Year, Consultancy of the Year, and Talent Development Program of the Year.
Now in its 27th year, Campaign's Agency of The Year Awards benchmark and recognise the outstanding people, work, and agencies – in local markets across the Asia Pacific region. This year, the judges for the Greater China competition comprised of top experts in marketing communications, digital and data, including Jae Soh (Head of Digital, Fashion, LVMH), Mika Kanai (General Manager, Corporate Media & Digital Marketing, Shiseido), Jun Fang (VP, Data & Digital, Unilever China), among others.
For Artefact, 2020 has been a successful year. Despite the challenges brought by COVID-19, the agency's unique hybrid data consulting/data marketing/digital activation proposition has proven resilient in market, and the business has grown by 30% YOY after winning a series of new client accounts. Significant wins include Danone, Pernod Ricard, Sanofi, Henkel, LVMH, SAIC motor, L'Oréal, and CWF Kids Around. 
The agency's work has also been recognised as best in case, including winning at the TopDigital Innovation Awards 2020 for leading wholesaler and retailer, METRO China.
"We are delighted to have been nominated for the Agency of the Year awards, as it shows the fantastic power of our data-driven approach," said Pascal Duriez, CEO of Artefact APAC. "This year, we have really stood behind our ethos of integrating art (creatives) and science (data), to provide innovative data consulting, data marketing and digital activation solutions for our clients".
"This year, we are one of the not many agencies that grow double digits in China," said Managing Partner Artefact APAC Edouard de Mezerac. "It is a remarkable achievement that not only tribute to the phenomenal work of our team but our clients who put trust in us." 
Winners will be announced on Campaign's Agency of the Year Awards website on Tuesday 8  December.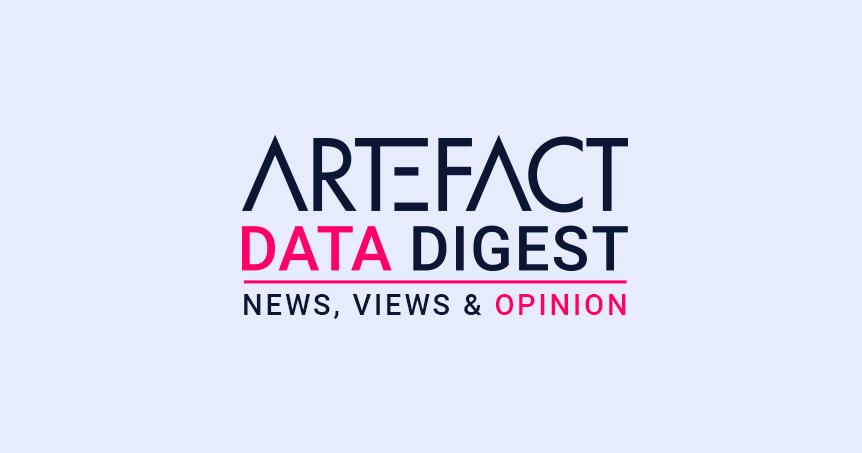 Interested in Data Consulting | Data & Digital Marketing | Digital Commerce ?
Read our monthly newsletter to get actionable advice, insights, business cases, from all our data experts around the world!