Artefact is proud to announce that it has been awarded the Labelia – Responsible and Trusted AI label by the independent association Labelia Labs.
PARIS (FRANCE), MONDAY JUNE 21, 2022 
Labelia Labs brings together more than 100 data science and Artificial Intelligence professionals from 25 companies and organizations who are constantly working on the development of a framework of risks, requirements, best practices and tools to assess an organization's maturity on responsible and trusted data science topics.
On the basis of this framework and with the help of its evaluation and scoring platform, Labelia Labs has awarded Artefact the "Labelia – Responsible and Trusted AI" intermediate level label, following a three-phase audit process. Artefact is now the third company in Europe to be awarded this label, which is one of the most complete and successful on the market.
This label reinforces the approach Artefact has taken for several years regarding the ethical use of its data and that of its clients with, for example, the application of a Data for Ethics Charter and its affiliation with Good in Tech, which is the most advanced transdisciplinary research chair on the subject of data ethics in France.
"We have always been pioneers in Artificial Intelligence at Artefact. As a result, we have a duty to set an example in terms of ethics and responsibility, which represent a major challenge for the adoption and sustainability of AI. We are proud to have obtained this label and accompany our clients and partners in this labeling process by offering them the benefit of our know-how. Our data ethics consulting missions thus extend from the definition of this strategy, to ethical data governance, to the responsible deployment of AI projects at scale."
said Hanan Ouazan, VP of Data Science at Artefact
"Artefact is a company that is very involved in the issues surrounding data ethics and the responsible development of AI systems, thus we congratulate them for having undertaken this evaluation process of their data science and machine learning practices. At Labelia Labs, we are one step ahead with this label developed by a team of recognized researchers and specialists, and we are convinced that it will become a key reference for responsible and trusted AI in the market, even more so with the prospect of the European AI Act regulation in the works."
explained Eric Boniface, director of Labelia Labs.
About Artefact:
Artefact is an international data services company specializing in data transformation and data & digital marketing consulting, whose mission is to transform data into business impact by delivering tangible results across the entire enterprise value chain.
Artefact's unique approach, at the intersection of consulting, marketing and data science, enables our clients to achieve their business goals in a dedicated and efficient manner. Our 800 employees combine their multidisciplinary skills to help companies innovate their business. Our cutting-edge technologies in Artificial Intelligence and our agile methods guarantee the success of our clients' AI projects, from design to deployment, to training and change management.
Covering Europe, Asia, North America, Latin America and Africa through our local presence across 14 offices, we work with leading international brands such as Orange, Samsung, L'Oréal, or Sanofi worldwide.
About LabelIA Labs:
Founded in 2018, Labelia Labs is dedicated to advancing the positive impacts of Data Science by equipping and promoting collaborative, responsible and trustworthy approaches to it. A new space is emerging at the intersection between the expansion of AI algorithms in organizations, and public concerns about private data and the lack of transparency of algorithms. These are two powerful trends that are starting to collide. So, this opens up a space for research and innovation on approaches, methodologies, and tools to combine the two. It is a question of freeing up more data for research and to fill the knowledge gap in many disciplines, while ensuring a high level of protection for personal or sensitive data, and guaranteeing the quality and transparency of data science work. With this in mind, Labelia Labs initiated a participatory initiative in 2019 on the theme of responsible and trusted AI. This gave birth to the framework reference, the evaluation platform and the label, which form an operational and committed triptych for data science practitioners.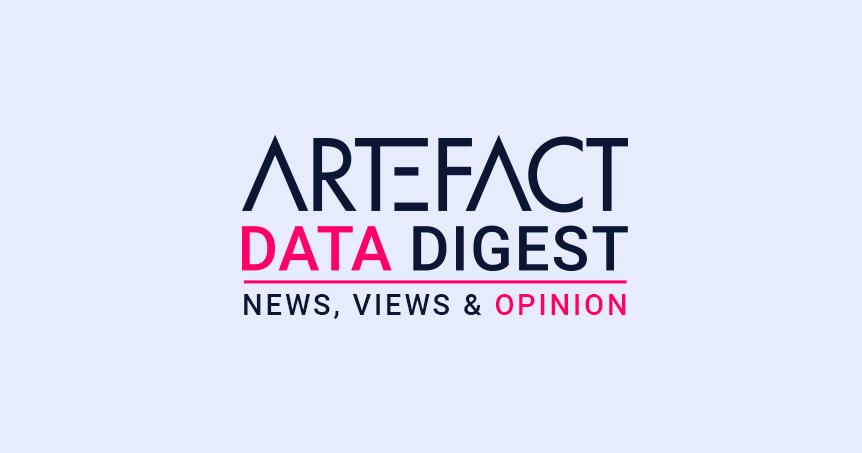 Interested in Data Consulting | Data & Digital Marketing | Digital Commerce ?
Read our monthly newsletter to get actionable advice, insights, business cases, from all our data experts around the world!