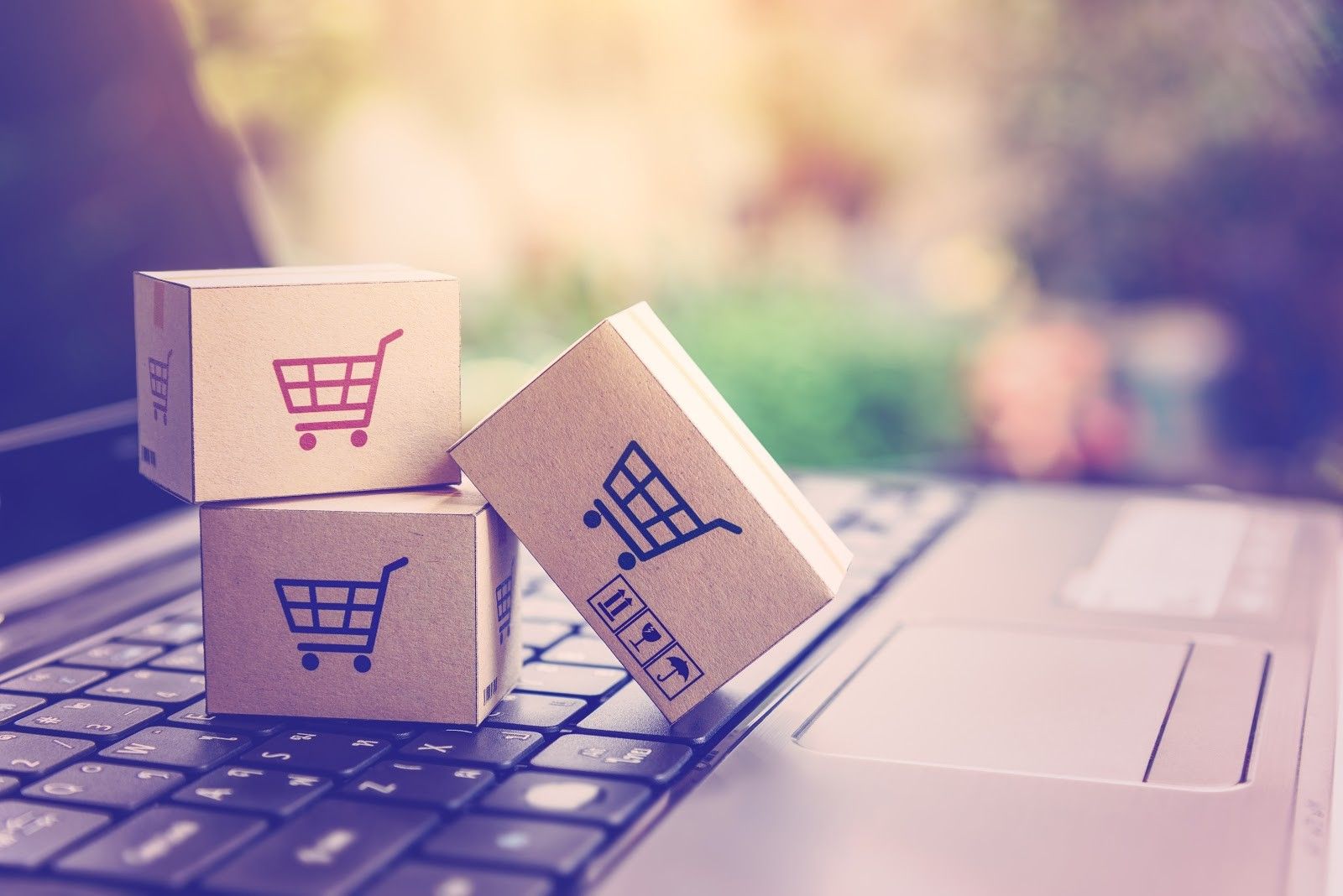 25 augustus 2020
IAB Nederland brengt een nieuw onderzoek uit over het effect van de marketplace-revolutie in Nederland. Job Hilbers (Sr. SEA Consultant bij Artefact Benelux) leidde dit onderzoek vanuit het IAB Nederland Taskforce Search en schreef hieraan mee. Lees hier de samenvatting van deel 1 van dit onderzoek.
Amazon heeft sinds de toetreding in het Nederlandse e-commerce landschap de ontwikkeling van marketplaces in een stroomversnelling gebracht. IAB Nederland onderzocht deze impact op het Nederlandse marketinglandschap. Job Hilbers (Sr. SEA Consultant bij Artefact Benelux) leidde dit onderzoek vanuit het IAB Nederland Taskforce Search. Benieuwd naar de resultaten? Artefact heeft de belangrijkste inzichten en conclusies voor je op een rij gezet.
1. Positief effect op online omzetgroei
Meer dan de helft van de respondenten ervaart een positief effect op hun totale online omzetgroei door marketplaces. Daarentegen ziet 6% van de respondenten een daling van hun totale omzetgroei. Overige respondenten zien een omzetgroei, maar kunnen niet met zekerheid zeggen dat deze te danken is aan marketplaces of externe factoren zoals de coronapandemie. Een merendeel van de respondenten had het aandeel van marketplaces in de totale omzetgroei hoger verwacht. Ze verwachten dan ook dat sales de aankomende jaren meer zal groeien. Ook omdat in Duitsland de e-tailmarkt al voor 27 procent uit marketplaces bestaat en maar blijft groeien.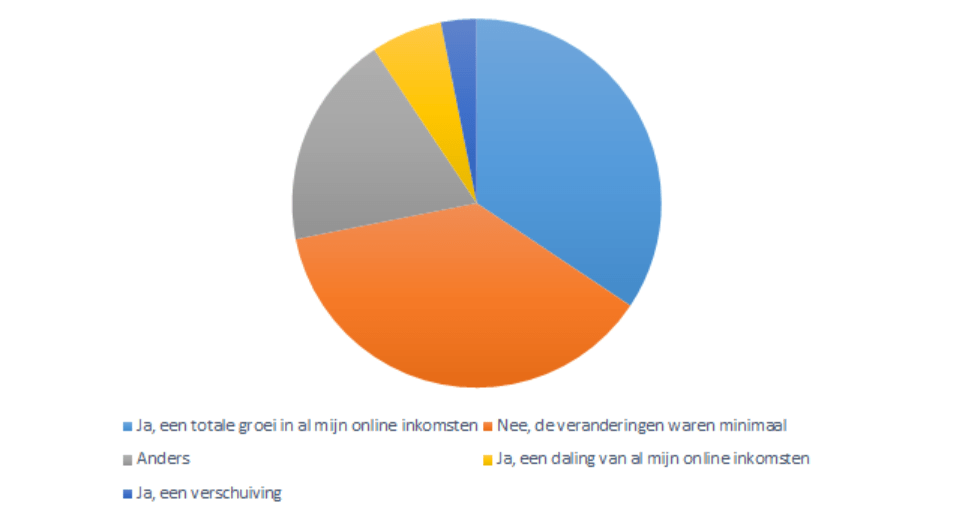 2. Impact op zoekgedrag
54% van de ondervraagden geeft aan (nog) geen verandering te zien in het Nederlandse zoekgedrag na de introductie van marketplaces. Dit is een opvallend resultaat als je dit vergelijkt met resultaten uit Amerikaanse onderzoeken waaruit blijkt dat 50-70% van alle productzoekopdrachten op een marketplace begint. Deze gebruikers zijn niet te vinden op vergelijkingssites, bezoeken niet langer gespecialiseerde beoordelingssites en vertrouwen blind op het advies van bijvoorbeeld een Amazon.
3. Gebruiksvriendelijke winkelervaringen belangrijk
Marketplaces krijgen een steeds dominantere positie in de oriëntatiefase van retailers. De strijd om marktwaarde wordt namelijk gewonnen door de partij die het beste aan de verwachtingen van de gebruikers voldoet en dus zijn website optimaliseert voor de beste winkelervaring. Retailers willen daarom winkelervaringen die snel, eenvoudig en handelbaar zijn voor hun gebruikers.
4. Grotere invloed SEO en SEA op bezoekers
Volgens de respondenten van het onderzoek heeft de (lichte) verandering in het zoekgedrag met name invloed op de SEA-prestaties. De onderzoekcijfers vertonen dat de groei van de bezoekers voornamelijk wordt beïnvloed door SEA en SEO. Dit indiceert mogelijk kannibalisme van marketplaces bij zoekmachines. Amazon heeft namelijk de afgelopen maanden advertentiedruk uitgeoefend op Google-platformen, en hiermee een aandeel van het verkeer ingekocht. Door hoge advertentiedruk en lage prijzen kiezen mensen vervolgens voor het gebruik van Amazon.

5. Marketplaces veranderen customer journey
Marketingkanalen die traditioneel meer upper funnel zijn gericht, zijn door de komst van marketplaces licht verschoven naar een meer lower funnel oftewel koopgerichte aanpak. Iedere touchpoint op marketplaces is tenslotte toegespitst op het overtuigen van de klant om een aankoop te doen. Dit is geen verassende ontwikkeling omdat Amazon het adverteren op hun platform al eerder gemakkelijk maakte. Kortom, marketplaces presenteren zich niet alleen als verkoopplatform, maar stimuleren door het aanbieden van diverse advertentiemogelijkheden, retailers en bureaus om marketplaces als advertisingplaform te zien. Zo is ook Bol.com volop bezig met het toegankelijker maken van hun SEA en display-advertising opties.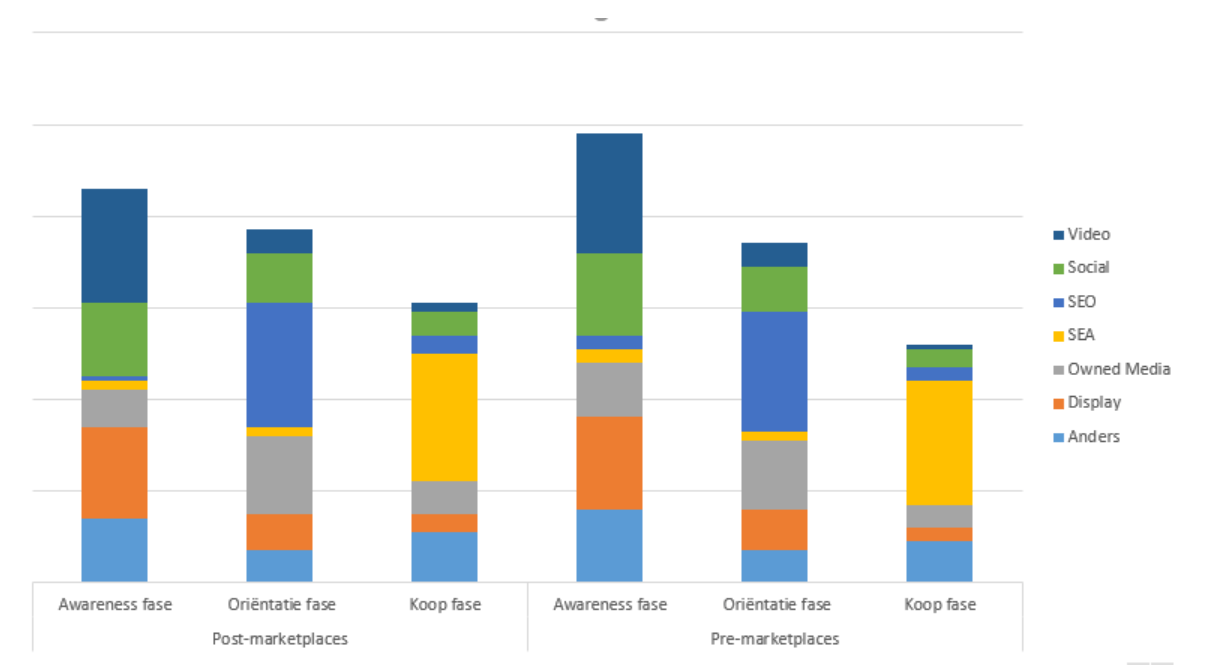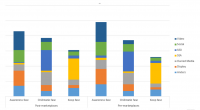 6. Marketplaces genereren additionele omzet
Marketplaces blijken volgens het onderzoek geen omzet te kannibaliseren maar juist additionele omzet te genereren. 90% van de respondenten heeft geen impact gezien op de verkopen in eigen webshop nadat ze zijn toegetreden tot marketplaces. Het is wel mogelijk dat de winstmarges kleiner zijn op marketplaces dan op eigen webshops. Maar zolang je bij de opstelling van je targets binnen marketplaces hier rekening mee houdt is de verwachting dat de toetreding tot marketplaces additionele omzet zal generen.
7. Buy-fasekanalen worden prominenter
Het onderzoek toont aan dat gemiddeld 20% van het totale mediabudget in marketplaces wordt geïnvesteerd. Ondanks dat marketplaces voor velen additionele omzet genereren, lijken retailers niet extra budget vrij te maken maar bij andere marketingkanalen, met name shopping, SEA en displayadvertising, weg te snijden. Hieruit blijkt dat advertisers ervoor kiezen om budgetten te herverdelen in plaats van extra budget vrij te maken met als gevolg dat marketplaces, mogelijk indirect, de gehele marketingstrategie gaat beïnvloeden.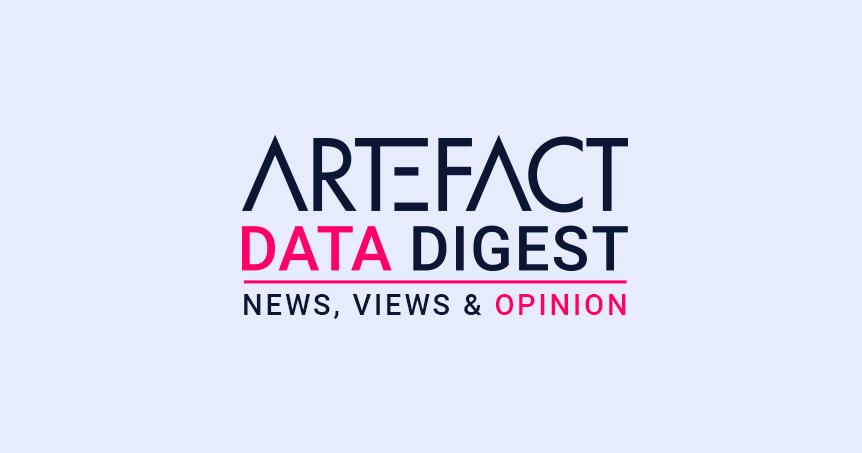 Interested in Data Consulting | Data & Digital Marketing | Digital Commerce ?
Read our monthly newsletter to get actionable advice, insights, business cases, from all our data experts around the world!