Franprix amorce une vaste campagne publicitaire sur plusieurs supports, avec l'agence Artefact. Objectif : décomplexer l'e-commerce via son site et en faire une solution propice à plein de situations.
« On a tous les jours une bonne raison de se faire livrer sur franprix.fr ». C'est par ce slogan que Franprix synthétise sa campagne publicitaire, qui a démarré jeudi 6 mai 2021. Celle-ci est illustrée par plein de situations : garde des petits-enfants inattendue, apéro-match improvisé, urgence du dernier rouleau de papier toilette … Franprix égraine des situations de vie du quotidien pour affirmer son positionnement: le distributeur livre tous les paniers, petits ou grands. « Cette campagne de communication s'inscrit dans notre stratégie d'accélération du e-commerce et affirme notre positionnement sur le marché de la livraison. À l'instar de nos magasins, nous proposons un e-commerce de proximité urbaine où l'on n'hésite pas à répondre à toutes les attentes et situations, mêmes les commandes des plus petits paniers » précise Laurent Rapoport, directeur marketing et digital de Franprix
Tous supports
Cette création publicitaire, imaginée par sa nouvelle agence de communication Artefact, sera adaptée à plusieurs supports différents (presse, spots radio, films de 30 secondes, affichage et radio magasin). De courtes vidéos publicitaires de 6 secondes seront sponsorisées sur Facebook, Instagram, et Youtube. « Nous possédons le plus beau média parisien : nos vitrines magasins. Il était donc évident pour nous, de décliner et d'adapter les supports de communication à nos espaces d'expression », ajoute Laurent Rapoport. « Devenir le leader du e-commerce de proximité »
Multiplier par 10 l'e-commerce d'ici 2022
L'e-commerce est devenu un des enjeux stratégiques majeur de l'enseigne. En effet, en un an, Franprix a plus que doublé ses ventes en ligne et compte multiplier par 10 ces ventes d'ici à la fin de l'année 2022. Pour cela, l'enseigne compte avant tout sur son site marchand (5000 à 7000 références disponibles selon les zones). en 2020, Franprix s'est également associée avec Deliveroo pour proposer la livraison de courses via cette plateforme. Le 7 avril dernier, le groupe Casino a signé un accord commercial avec Uber Eats, Franprix est donc aussi présent sur cette application mobile pour accélérer sa livraison à domicile.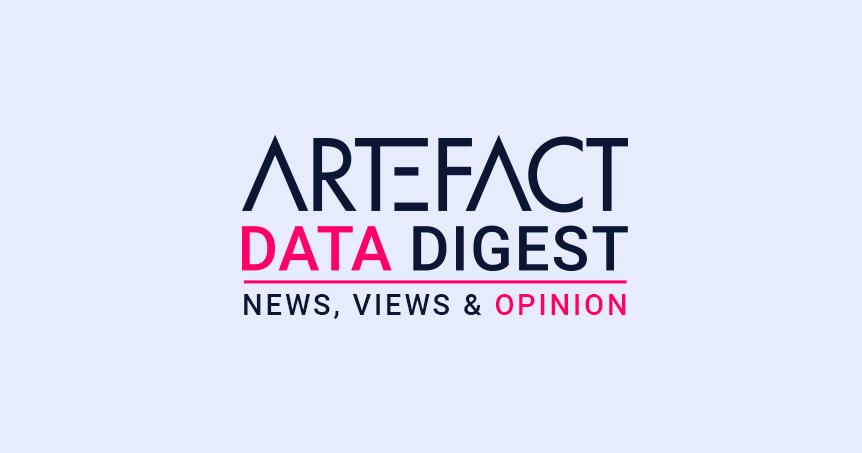 Interested in Data Consulting | Data & Digital Marketing | Digital Commerce ?
Read our monthly newsletter to get actionable advice, insights, business cases, from all our data experts around the world!