Jean Allary, Partner & Director of Strategic Planning at Artefact 3000, was interviewed by Robin Conquet for the Data Gen podcast, which sheds light on the data strategies of France's top startups, and invites a data expert to decode their company's specific challenges in each episode.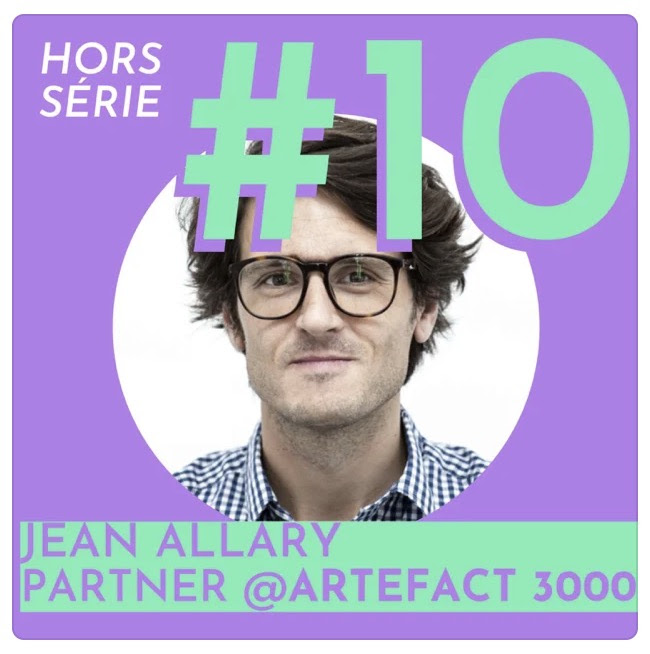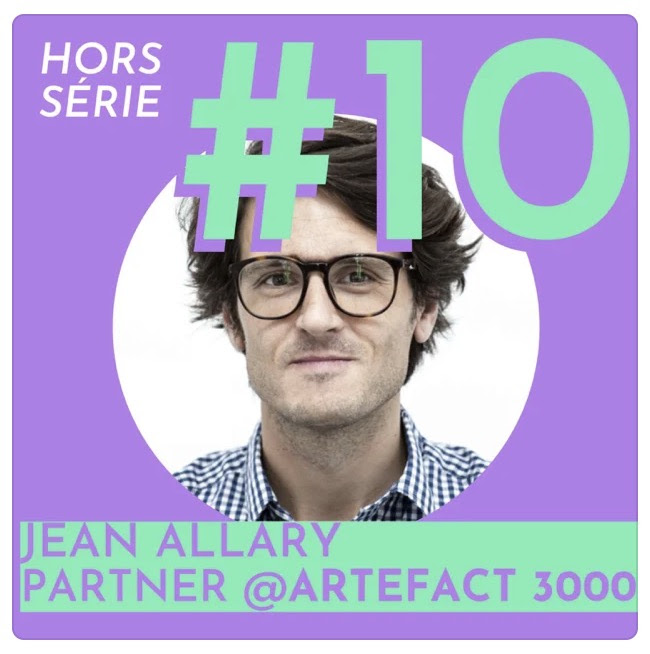 Robin Conquet: Can you tell us more about Artefact 3000?
JEAN ALLARY: Artefact 3000 is the name of Artefact's advertising creation department. We are mainly present in France, but we sometimes work on international subjects or in collaboration with our international colleagues.
We arrived at Artefact four and a half years ago with two former friends from BETC and were recruited as a trio in order to set up the creative entity driven by the intuition of one of the founders of Artefact, who believed quite strongly in creation. He had already set up strategic planning because he could see that reading and analyzing marketing data required consumer knowledge.
We structured the entity as a veritable small integrated agency. Then, today, as an agency that works as much with Artefact as it does independently. We are a team of around thirty people. We are developing at a fairly dynamic pace. We enjoy our work and that's the most important thing.
RC: It's not easy to launch a new creative advertising agency!
JA: It was a rather calculated risk because we weren't going into a garage with three computers. There were already around thirty people at Artefact. It was showing a lot of signs of dynamic growth. We were rather inspired, rather impressed by the dynamics, their determination, their vision of the market.
In retrospect, we did things quite early in relation to a market movement that is only just taking place now or in the last 18 months.
We never doubted the relevance of the vision, even if we knew that we would encounter obstacles on a daily basis at the operational level.
I've often felt that the big challenge for integrating data into communication is a fairly generational one.
The hardest part was finding clients. But we didn't have much doubt about that. Digital marketing is a growth pie. This growing pie is attracting more and more interest, so there are more and more players of different kinds. This creates a level of competition that we've never seen before.
RC: You were ahead of this movement, how did this translate in concrete terms?
JA: Generally, markets are able to detect weak signals very early, but the time-to-market can sometimes be much later.
Data marketing has actually been talked about for 20 years, but the tipping point has only been reached in the last 5-6 years. And that, in general, all the agencies that haven't jumped on the bandwagon are really going to start struggling.
RC: Can you introduce yourself? What is your background? What do you do at Artefact 3000?
JA: I am one of three co-founders of Artefact 3000. I am the strategic planner of the trio. Generally, a creative communications agency is built around two businesses: business and creation. Strategic planning is one of the peripheral trades of these two key trades. My role is to bring the consumer's vision and the consumer's reality into the way we think about our messages and we imagine our communication mechanisms to effectively connect with people.
I've been doing strategic planning since I started working in 2008. I've done it in five different agencies: a little bit of consulting, a little bit of media, some creative, and then Artefact, which is at the intersection of all of that.
RC: How does the initial promise of getting creatives to work with data scientists play out?
JA: We have had almost nothing but pleasant surprises when working with data scientists. The job of data scientists is to clean, consolidate and analyze databases. They have an ability to make data speak, to make numbers speak, to make information speak, which is never seen before.
We realized how exciting it was because the way they were building their hypotheses to be able to go out and get information was as creative as the creatives.
We've had some incredible collaborations with data scientists.
RC: And on the flip side, does the planning team work on consulting missions?
JA: When we work with the consulting team on subjects that, in the end, will give rise to a different marketing segmentation, whether it be of consumers, of the offer, of services, or on a website, there is a need to filter, decode, or bring an additional analysis to those that come out of the consulting team's work, on how relevant it is from a consumer point of view. Are the results understandable by the market today? Does it make sense for this brand in its competitive landscape? Does it really make sense for this brand to focus on this or that type of topic identified in the analyses?
Finally, marketing, our historical core business, is still to be able to position brands to accelerate their emergence on markets.
RC: How do you measure the success of an adventure like Artefact 3000? 
JA: We are 99% on talent. The indicator we cherish is the indicator that is able to attract talent to us. There are two star jobs in communications: creative and commercial. Then there are peripheral jobs: strategic planning, production, legal, art sales… Generally speaking, it is the quality of an idea that makes the quality of a communication agency. We judge a communication agency by the quality of its creation. The only indicator that we control is: do we appeal to the market? Do we attract creatives? Are we able to attract the best creatives to continue to have the talents that allow us to go to the French Cup, then win the UEFA, then win the Champion's League? This is fundamental. This is the true KPI.
And then peripherally, I can name many others. The KPI that we really like and are very proud of is that we haven't lost any clients in four and a half years. Which is great because we are usually in a turnover market.
We are growing. We have a gross margin that is very respectable. We have thirty people in one team. So we're no longer a small agency, but a small mid-sized one. And from a more selfish point of view, I'm still happy to come to work every morning. And after four and a half years, that's really something.
We have succeeded in building our little island. I hope that the small island will become a bigger island and that we will be able to continue to practice our profession with the freedom that allows us to have all these peripheral professions that we have at Artefact: data, technology…
Vincent, Guillaume and Philippe have succeeded in building something that holds up. Because beyond a good read of the market, there is a great gathering of young, determined and ambitious talents. Generally speaking, we all have a lot of fun and that's what creates a team spirit and cohesion that makes it so that we are perhaps not the biggest club, but we can still manage to take down the competition. And that's an admirable pride.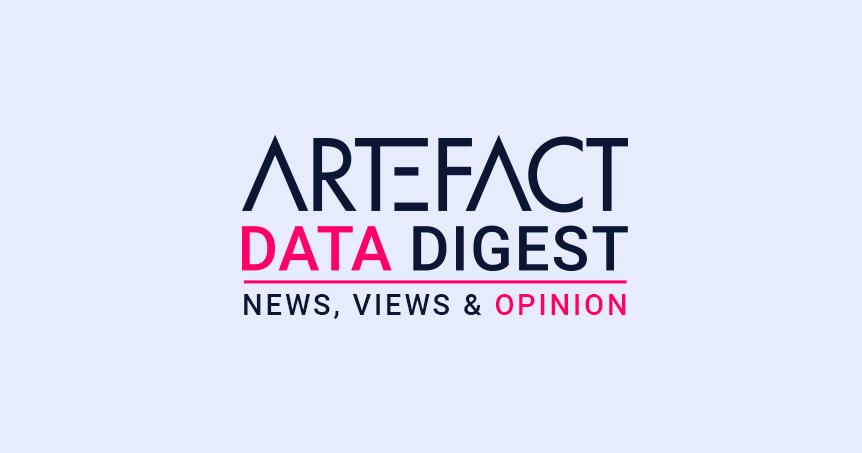 Interested in Data Consulting | Data & Digital Marketing | Digital Commerce ?
Read our monthly newsletter to get actionable advice, insights, business cases, from all our data experts around the world!