The stay-at-home lifestyles forced on most people by the coronavirus pandemic has – as is already well-documented – accelerated many trends that were already visible prior to the start of 2020.
The stay-at-home lifestyles forced on most people by the coronavirus pandemic has – as is already well-documented – accelerated many trends that were already visible prior to the start of 2020.
Ecommerce, already an essential channel in the global retail landscape thanks to the ongoing growth of internet adoption (increasingly driven by mobile device ownership), is one of those shifts. And with most bricks-and-mortar stores shuttered, consumers have had no choice but to carry out the majority of their purchasing online.
The boom in online activity requires many retailers to make their products available outside their own platform, as consumers flock to marketplaces in search of benefits including choice, convenience and competitive pricing. Marketplaces also offer the seller advantages such as wider and more advanced options for promoting their products than can be achieved solely via their own website.
It is tempting therefore to set up a shop on Amazon and populate it with as many products as possible. The approach to smart selling however needs to be more nuanced – and the selection of products offered is a critical element of a successful marketplace strategy.
Product choice is also more complex than it might first appear. Whether they are new to the game or already established on a marketplace but are looking to identify ways to boost their performance, the following six considerations should be part of any retailer's proactive marketplace strategy:
Research the marketplace audience
The ubiquity of Amazon does not mean it should be the default; the key retail rule of being in the right place for the right audience still applies.
For example, Amazon customers tend to be younger, focus on price and buy toys and games, electronics, cameras and photo equipment and fashion items, while Ebay has an older audience that is value-focused and purchases electronics, collectables and fashion. Users of Dutch marketplace bol.com are usually a bit older, brand-focused and interested in seasonal goods, electronics and books.
Retailers need to populate the marketplace(s) they use with the product assortment that will appeal to its unique audience (while also keeping track of any exclusivity clauses if they use more than one platform).
When determining their marketplace strategy, they also need to ensure the products they propose are eligible; Bol.com doesn't sell food for example, and even the all-encompassing Amazon has restrictions on some products and categories.
Analyse competitor activity
Understanding rivals' activity provides a springboard for a retailer to stand out from the crowd.
Mapping the competitor landscape requires knowing which platforms they use for which products ('Best Sellers' features on each marketplace are useful here.). Do they include 'hero' products (the brand ambassadors, and usually the best seller), for example, or create white label products?
And of course getting to the bottom of pricing tactics is fundamental, not least to avoid potential price wars which do no-one any long-term favours.
Digging a bit deeper can reveal other strategies. Products might be highly-visible because they appear in categories with which they are associated, but not traditionally listed – coffee beans in the sector for coffee machines for example. Competitors' approaches to content may also provide another source of inspiration.
When it comes to what buyers want, mining customer reviews for first-hand information on end users' preferences is a valuable exercise; it can help to determine the items that should and shouldn't be included in the marketplace shop, as well as identify potential gaps in the market.
Check that products are suitable for the marketplace
While selecting the right products is key to running a successful and profitable marketplace, the rules for selling offline, or even on the online brand platform, may not apply.
The bottom line, quite literally, is that selling via a marketplace incurs fees. Large sales volumes, high-margins, positive customer feedback, low return rates, and cross-selling opportunities all help to offset this, and are key criteria when making product selections.
But even with the increasingly heavy focus on ecommerce, some items retail less well online – products that are taste-dependent, such as make-up, and goods that people need to try or see offline, for example. Unsurprisingly, clothes and shoes are big culprits here (and require fashion-specific marketplaces).
Selecting the right products to sell via the marketplace is a key factor in reducing returns – an expensive bugbear for any retailer.
Determine platform demand for the proposed products
If no-one is searching for an item on the marketplace in question it won't sell. Avoiding this issue requires research into whether these products are already in demand and available on the proposed platform (similar to keyword research for SEO to determine popular search terms).
Going further, some search tools will provide details on the current popularity of the item in question; AHREFS for example can show search volume for a product on Amazon. Additionally, a Google search for the product shows current sales outlets – with the marketplaces that are not listed potentially being new opportunities, as competition for the goods will be severely reduced (although the demand criteria above need to be satisfied).
Other openings include the suggestions provided by the platform (bol.com for example) of products and categories that are underrepresented on their platform.
Ensure efficiency through repurposing existing marketing content
The content used to promote a product impacts how attractive and visible it is to potential buyers – and influences whether they select it over an alternative offering. But good sales collateral takes time and effort to prepare; repurposing what is already available – and is already proven to work – makes best use of finite resources. It's also a useful way to prioritise the items to be included on the marketplace.
Therefore it is worth evaluating the material (images, descriptions, product specifications and dimensions, etc) that is already in use for the products being considered.
However, straight duplication needs to be avoided. The input needs to be adjusted to fit the needs of each individual marketplace, taking into the account what is valued by its specific customers.
Consider price promotions on other sales channels
In an ideal world, pricing should be consistent across the multiple sales points on which an item is available, but this is not straightforward.
Channels will have different service levels for delivery, after sales, etc, often resulting in pricing discrepancies. They will also have different discounting policies – and a marketplace offering price cuts makes it difficult to compete with full price items on other platforms. (Amazon, for example, handles temporary discounts on other platforms by lowering its own pricing to win the buying auction, but often then retains the new – lower – price.)
White-labelled products (which are usually cheaper) raise additional questions around whether to compete on the same marketplaces with the branded (and potentially more costly) version of the items.
Never simple, the intricacies of pricing strategies are exacerbated by marketplace shopping, which requires promotions to be coordinated across multiple channels.
Having an overview of the sales activity for each product provides insight into where they can perform best and potentially identifies the items that are better being exclusive to the brand platform, where promotions are under the control of the retailer.
Fact-based decisions for smart strategies
These six points provide a relatively simple overview of how to determine which products to sell via which marketplace.
Knowing the type of buyers each marketplace attracts, understanding competitor activity, ascertaining the market for the product, identifying easily repurposed marketing content and determining pricing strategies are all key considerations.
While that may seem a straightforward list, taking it all into account requires vast amounts of complex data to be analysed for meaningful and usable insight that informs decision-making. Retailers that commit to this, and stay on top of the constantly changing landscape by continuing to analyse their performance and the competitor landscape pave the way to success through smart selling.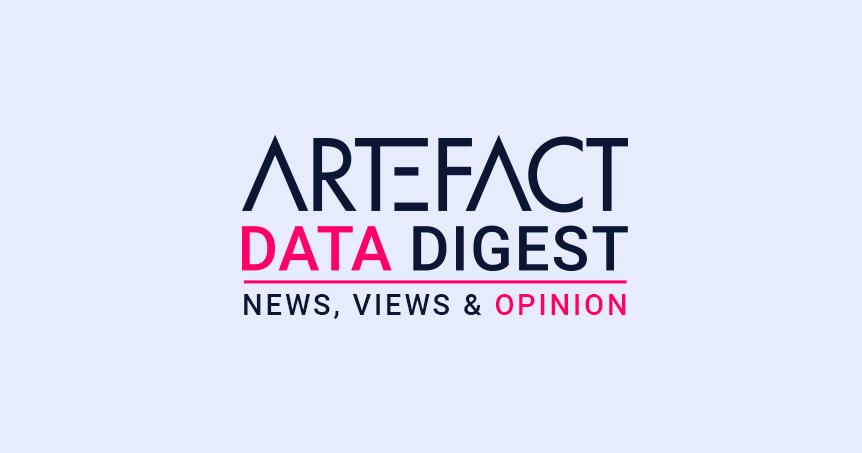 Interested in Data Consulting | Data & Digital Marketing | Digital Commerce ?
Read our monthly newsletter to get actionable advice, insights, business cases, from all our data experts around the world!