Antonio Moratalla se une a Artefact España como nuevo Growth Director.
Artefact España anuncia el fichaje de Antonio Moratalla
Licenciado en Publicidad & RR.PP. y Comunicación Audiovisual por la Universidad Cardenal Herrera CEU, posee más de una década de experiencia en consultoría E-retail y Data Marketing.
En Artefact, Antonio se centrará en impulsar la oferta de servicios en las áreas de Eretail, Google Marketing Platform, CDPs, Audience Ingenie 1P strategy, Data Partnerships, Performance Media, etc. Su contratación se enmarca en el esfuerzo de Artefact por reforzar su presencia y oferta en España.
Con respecto a su trayectoria, Moratalla es Cofundador y Ex-Director de Marketing de la agencia especializada en Marketplaces McReif y de la incubadora de Amazon SellerHunters.
Previamente a su incorporación, ha trabajado en diferentes empresas del ámbito del e-retail y marketing digital, especializándose en consultoría de venta en Amazon y otros marketplaces a nivel nacional e internacional.
Según Antonio,"unirme al equipo de Artefact España supone un gran reto en mi carrera profesional y espero poder aportar toda mi experiencia en E-retail y Marketing Digital para consolidar el crecimiento de la compañía"
Artefact opera en España desde su oficina en Madrid, ayudando a las principales marcas tanto a nivel nacional como internacional en sus estrategias de Performance, Data Marketing y E-retail, posicionándose cómo una agencia referencia en el entorno digital.
Sobre su incorporación, Raúl Alcazar, Director de Artefact España comenta, "Estoy seguro que con esta nueva incorporación reforzaremos nuestra presencia en el mercado español y lograremos los objetivos de crecimiento planteados para 2022-2025″
Artefact es una agencia de consultoría especializada en la transformación de datos, el Data Marketing y el Marketing Digital. Nuestra misión es ayudar a las marcas en su transformación digital aprovechando los datos para impulsar su crecimiento.
Trabajamos los proyectos en todas las fases de vida del dato, desde la estrategia y generación, explotación y activación. Contamos con más de 1.000 empleados distribuidos en nuestras 16 oficinas ubicadas en Europa, Asia, América del Norte, América Latina y África.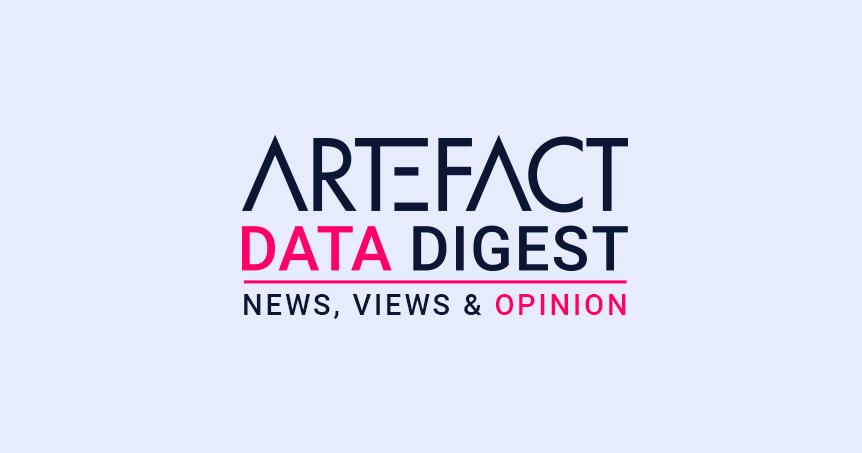 Interested in Data Consulting | Data & Digital Marketing | Digital Commerce ?
Read our monthly newsletter to get actionable advice, insights, business cases, from all our data experts around the world!