In recent years big budget TV campaigns have embraced the trend of "sadvertising"—telling audiences emotive stories, typically soundtracked by a twinkling piano score and punctuated with a meaningful message.
Retail marketplace eBay has turned this format on its head in a fresh ad from Paris-based agency Artefact 3000.
"The Camera," directed by Vincent Lobelle, starts off innocuously enough, showcasing a young girl on a mission to revive her father's passion for photography after finding out he used to be a keen amateur. In secret, she repairs his old Nikon camera, painstakingly searching for spare parts, tools and vintage accessories on eBay.
Finally comes the big reveal, where she presents him with the good. As a stirring crescendo rises, her father is overwhelmed by the gesture and gift. "How did you do that," he asks. "I didn't do much you know," the daughter replies, " I just went on eBay."
The music cuts out and the dad tosses the camera aside and picks up his phone, "eBay?!" he exclaims, "but I thought it didn't exist anymore," seemingly more interested in the app than the thoughtful surprise.
Don't call it a comeback
The twist on the classic punchline comes eBay marks its return to advertising in the French market following a hiatus.
Though the marketplace hasn't stopped developing its products and services for the 5 million users it claims there, it is seeking to revive perceptions in the country and highlight its sustainability kudos (something it's already gone big on in it's U.K. marketing) in the process.
The work will be broadcast on TV, digital and in cinemas across France, and was conceived following brand insight which revealed eBay was lagging behind when it came to awareness.
"The fact that a brand takes on board what the public thinks of it and even dares to play on it—[that's] rare and [makes for] a great creative playground. With eBay, we were able to start from a real insight and bring accuracy to the final message, and a touch of humor,"

explained ​Fabienne Fiorucci Fouï, executive creative director (ECD) at Artefact 3000.
With 185 million users globally, eBay is the third largest online retailer in the U.S. behind Amazon and Walmart, with a market share of 4.7%.
Credits:
Agency: Artefact 3000
Executive Creative Director: Fabienne Fiorucci Fouï ​
​Copywriter: Elie Souffan / Victor Chevalier
Art Director: Steven Poindron ​
​Strategic Planner: Jean Allary ​
Account Managers: François Brogi / Leïla Achour / Louis Perrot / Dorian Libet Descorne ​
​Brand Managers: Ségolène de Noray / Alice Truong / Fabian Sauter ​
​TV Producer: Isabelle Ménard ​
​Director: Vincent Lobelle
​Production: Iconoclast
​Sound: Schmooze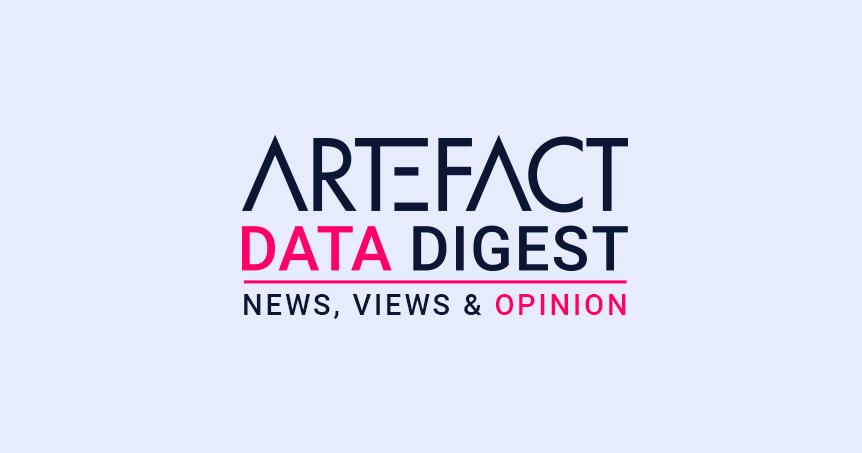 Interested in Data Consulting | Data & Digital Marketing | Digital Commerce ?
Read our monthly newsletter to get actionable advice, insights, business cases, from all our data experts around the world!