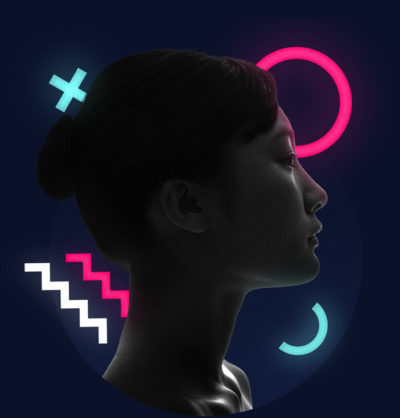 WHO WE ARE
Artefact transforms data into value and business impact. OUR MISSION
Alles wat we doen is gericht op het vastleggen van waarde uit data.
Artefact is a global service company that sits at the intersection of marketing, consulting and data science.
Our 800 people break business and IT silos and transform organisations into consumer-centric leaders using digital, data and AI.
OUR SERVICES
Every company talks about data. At Artefact, we don't talk, we act.
Artefact offers a broad range of services – from strategy to operations – that help companies capture the competitive edge of data transformation.
OUR CLIENTS
We partner with 300+ major brands around the globe.
WHO WE ARE
We are the next generation of Data Leaders
OUR CO-FOUNDERS AND CO-CEOS
Our management team believes that data is a catalyst for good – for people and business.
Guillaume de Roquemaurel and Vincent Luciani studied together at France's Ecole Polytechnique, one of the most prestigious scientific and engineering schools in the world.
They saw the future written in data: Guillaume, an ex-Googler who saw the potential for data in digital marketing; and Vincent, a former McKinsey manager with a gift for solving major organisational problems.
They merged these talents to create Artefact: data-driven, customer-centric, business-oriented, unique.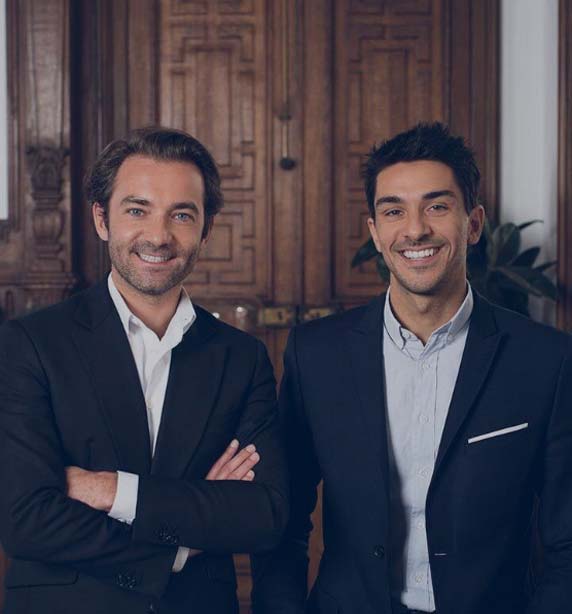 OUR PARTNERS AND DIRECTORS
United around our founders' vision, Artefact Partners and Directors are passionate about technology and how it can improve our clients' businesses.
OUR VALUES
We are united by our values and strengthened by our hybrid expertise.
Our multi-disciplinary teams of experts — 'Pizza Teams' as we call them — combine data consulting, data science and digital marketing into one comprehensive package.
This model breaks silos, supports innovation and produces stronger results.
Underpinning our skills are three core values. We believe in driving innovation, action and collaboration in everything we do.
INNOVATION

– We have a passion for creating new things.
We leven voor projecten die de toekomst kunnen beïnvloeden

Wij geloven dat innovatie van iedereen kan komen, niet alleen van ingenieurs...

We reiken naar de sterren, maar maken de reis stap voor stap...
ACTION

– We would rather do than say what to do.
We hebben een probleemoplossende instelling...

We handelen snel. We leveren snel

We houden van schaalbaarheid. Het is onze mentale speeltuin
COLLABORATION

– We believe in bringing talented people together.
We winnen liever als team dan als individu.

We leren elke dag nieuwe dingen van elkaar

We spreken altijd de waarheid. Het is de manier waarop we zijn gemaakt
LISTEN TO OUR CEO VINCENT LUCIANI
Working at Artefact will jumpstart your growth so you can live your passion for data and digital.

Data Consultants
Onze mensen zijn specialisten op het gebied van specifieke dataoplossingen en industriesectoren.
They combine data skills with wider business knowledge and are true experts in data consulting.
Het zijn geen generalistische consultants.

Data Analysts and Data Scientists
Onze data-analisten en wetenschappers zijn gepassioneerd door data, omarmen de complexiteit en houden van het oplossen van problemen.
They balance attention to details with speed of delivery and provide data expertise that ensures optimal management of client accounts.

Digital Marketing Experts
We have 300+ media experts with over 20 years of experience. Our people are skilled at SEO, PPC, Social, Programmatic, Display, Affiliates, CRM.
We work with experienced creative directors, strategic planners and web designers.
We have the latest Partner MarTech certifications, including Google, Microsoft, and more. Artefact is also part of the Amazon Ads Partner Network.

Software Engineers
With more than 100 engineers, Artefact has the largest team of software engineers in Europe.
Wij werven de beste computerwetenschappers en promovendi die zich bezighouden met datatechnologie en -analyse.
Our people deliver deep consumer and performance insights and develop smart AI algorithms that do everything from demand predication analysis to customer segmentation.