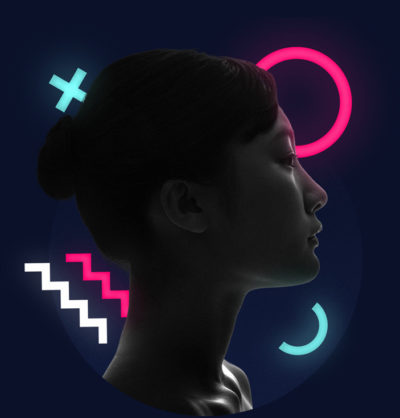 WIE WIJ ZIJN
Artefact transformeert gegevens in waarde en zakelijke impact. ONZE MISSIE
Alles wat we doen is gericht op het vastleggen van waarde uit data.
Artefact is a global service company that sits at the intersection of marketing, consulting and data science.
Onze 800 mensen doorbreken bedrijfs- en IT-silo's en transformeren organisaties in consumentgerichte leiders met behulp van digitaal, data en AI.
ONZE DIENSTEN
Elk bedrijf praat over gegevens. Bij Artefact praten we niet, we handelen.
Artefact biedt een breed scala aan diensten - van strategie tot operatie - die bedrijven helpen het concurrentievoordeel van gegevenstransformatie te benutten.
ONZE KLANTEN
Wij werken samen met meer dan 300 grote merken over de hele wereld.
WIE WIJ ZIJN
Wij zijn de volgende generatie van Data Leaders
ONZE MEDEOPRICHTERS EN CO-CEO'S
Ons managementteam gelooft dat data een katalysator is voor het goede - voor mensen en bedrijven.
Guillaume de Roquemaurel en Vincent Luciani studeerden samen aan de Ecole Polytechnique van Frankrijk, een van de meest prestigieuze scholen ter wereld voor wetenschap en techniek.
Zij zagen de toekomst geschreven in data: Guillaume, een ex-Googler die het potentieel zag van data in digitale marketing; en Vincent, een ex-McKinsey manager met een gave om grote organisatorische problemen op te lossen.
Zij voegden deze talenten samen om Artefact te creëren: datagestuurd, klantgericht, bedrijfsgeoriënteerd, uniek.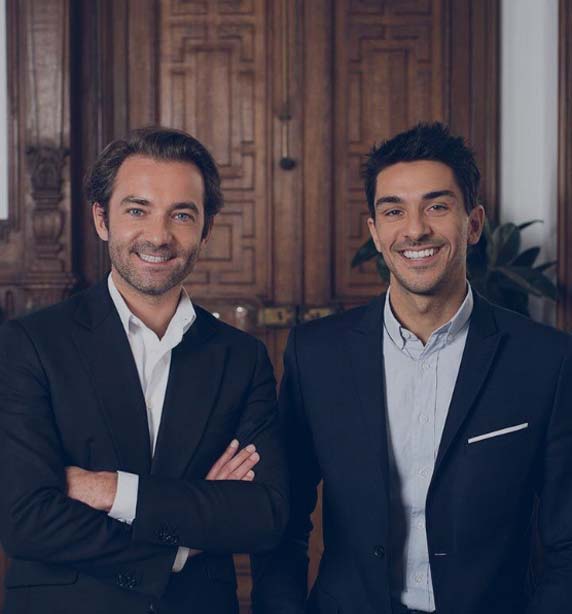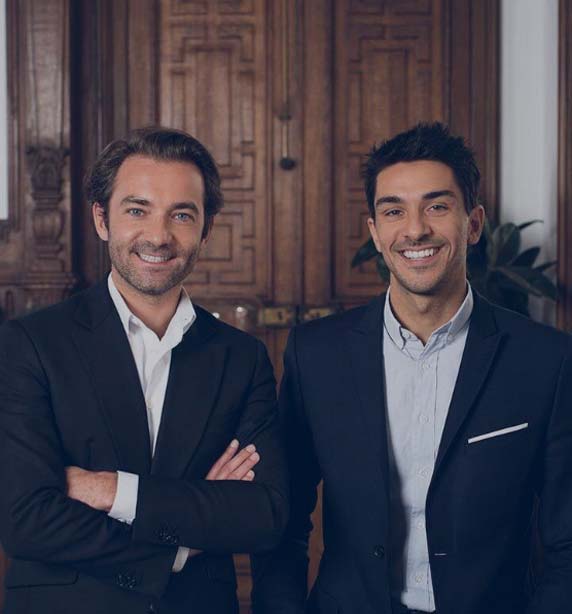 ONZE PARTNERS EN DIRECTORS
De Artefact Partners en Directors, verenigd rond de visie van onze oprichters, zijn gepassioneerd door technologie en hoe deze de bedrijven van onze klanten kan verbeteren.
OUR VALUES
We are united by our values and strengthened by our hybrid expertise.
Our multi-disciplinary teams of experts — 'Pizza Teams' as we call them — combine data consulting, data science and digital marketing into one comprehensive package.
Dit model doorbreekt silo's, ondersteunt innovatie en levert sterkere resultaten op.
Aan de basis van onze vaardigheden liggen drie kernwaarden. Wij geloven in het stimuleren van innovatie, actie en samenwerking in alles wat we doen.
INNOVATION – We have a passion for creating new things.
We leven voor projecten die de toekomst kunnen beïnvloeden

Wij geloven dat innovatie van iedereen kan komen, niet alleen van ingenieurs...

We reiken naar de sterren, maar maken de reis stap voor stap...
ACTION – We would rather do than say what to do.
We hebben een probleemoplossende instelling...

We handelen snel. We leveren snel

Your Content Goes Here

We houden van schaalbaarheid. Het is onze mentale speeltuin
COLLABORATION – We believe in bringing talented people together.
We winnen liever als team dan als individu.

We leren elke dag nieuwe dingen van elkaar

We spreken altijd de waarheid. Het is de manier waarop we zijn gemaakt
LISTEN TO OUR CEO VINCENT LUCIANI
Werken bij Artefact zal je groei een boost geven zodat je je passie voor data en digital kunt beleven.

Data Consultants
Onze mensen zijn specialisten op het gebied van specifieke dataoplossingen en industriesectoren.
Zij combineren datavaardigheden met bredere bedrijfskennis en zijn echte experts in data consulting.
Het zijn geen generalistische consultants.

Data-analysten en data-wetenschappers
Onze data-analisten en wetenschappers zijn gepassioneerd door data, omarmen de complexiteit en houden van het oplossen van problemen.
Zij zorgen voor een evenwicht tussen aandacht voor details en snelheid van levering en bieden gegevensexpertise die zorgt voor een optimaal beheer van klantaccounts.

Digital Marketing Experts
We hebben meer dan 300 media-experts met meer dan 20 jaar ervaring. Onze mensen zijn bedreven in SEO, PPC, Social, Programmatic, Display, Affiliates, CRM.
Wij werken met ervaren creatieve directeuren, strategische planners en webdesigners.
We have the latest Partner MarTech certifications, including Google, Microsoft, and more. Artefact is also part of the Amazon Ads Partner Network.

Software Engineers
Met meer dan 100 ingenieurs beschikt Artefact over het grootste team van software-ingenieurs in Europa.
Wij werven de beste computerwetenschappers en promovendi die zich bezighouden met datatechnologie en -analyse.
Our people deliver deep consumer and performance insights and develop smart AI algorithms that do everything from demand predication analysis to customer segmentation.