Check out the interview with Natacha Kocupyr and Thomas Quélin, co-VP's of Digital Marketing at Artefact France, who share their vision of the future of the profession and Artefact's distinctive features on the market.
What are the main characteristics of Artefact?
Thomas Quélin: Artefact is a new generation digital agency with data and AI at the heart of the reactor. This is the essence of our brand name, the alliance of marketing innovation (Art) and data science (Fact). Our strategic marketing support is based on powerful analytical models that allow us to go faster and further. For each digital campaign we run for more than 300 major brands, our teams of media experts collaborate with our data scientists and analysts to streamline their omnichannel media investments. Thanks to these pockets of optimization, we can offer our clients the opportunity to test new approaches, especially in the exploding field of retail media. Thanks to the systematic implementation of these multidisciplinary workgroups, we are breaking down the traditional silos between the various media, and we are building synergies, particularly between SEO and SEA, with a "Full Search" service offering.
Any new services and recent news?
Natacha Kocupyr: Since the beginning of the year, we have deployed new high value-added offerings for our clients. A CDP (Customer Data Platform) offer that has become strategic and essential for advertisers in a highly evolving and restrictive regulatory and technological context. Indeed, in order to meet the challenge of the disappearance of third-party cookies, which reduces consumer targeting capabilities and hinders the use of current strategies such as retargeting, Artefact assists its clients in deploying Customer Data Platforms. The implementation of a CDP allows the collection and analysis of all proprietary data flows (1st party: CRM or browsing data) and 2nd party data from partners. These data from different sources allow us to reconstitute a unified view of the consumer and thus to exploit their full potential for a high-performance media activation strategy. An offer of maintenance and optimization of product feeds to make better purchasing decisions on Google Shopping but also on other purchasing tools such as Facebook Business Manager or DV360. This is a major issue for our e-merchant clients, who, by providing key characteristics of each product in the feed (e.g.: promotion, seasonality, margin level, competitors' prices, etc.) will positively guide the algorithms of the purchasing tools connected to this feed, and thus obtain higher sales performance compared with their competitors.
In addition, we have opened two offices in the United States, one in New York and the other in Los Angeles. This expansion allows us to serve international clients in all four corners of the globe, either in a decentralized way (strategy and media buying done locally) or in a centralized way via regional hubs, with the same quality of service.
Finally, we have built a Digital Media Center of Excellence in Europe, based in Portugal, with our partner Webhelp, a world leader in client service centers, in order to bring together the best digital skills and to be able to efficiently manage cross-channel campaigns. This organization makes it possible to rationalize media investments through a holistic multi-country and multi-language approach.
How does the agency see the future of its profession?
Thomas Quélin: The future of our business lies in our ability to be true business partners over the long term, regardless of the model chosen by the advertiser. Whether it's a complete outsourcing of media strategy and buying, a hybrid model or the internalization of digital skills in-house, our job is to create value for the client. Depending on the evaluation of the advertiser's digital maturity, our consulting approach allows us to recommend the appropriate organizational models and tools, always adapting to the company's ecosystem and its specificities. Our objective is to create a virtuous partnership by bringing a rigorous and agile work methodology, with the guarantee of an expertise always at the cutting edge with the highest degrees of AdTech and MarTech certification (Google Marketing Platform, Facebook Ads, Amazon Advertising, Microsoft Advertising,…).
This successful model also requires total transparency of costs in the media value chain, independence from technology and media partners, and the implementation of performance-based compensation.
This data-driven strategic support, this mastery of the latest media and technological developments, as well as the maximized use of data, give real power to the digital campaigns we run.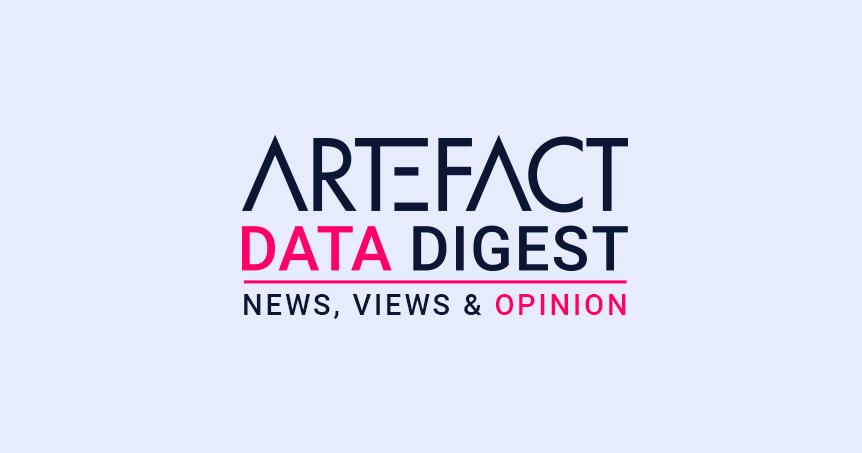 Interested in Data Consulting | Data & Digital Marketing | Digital Commerce ?
Read our monthly newsletter to get actionable advice, insights, business cases, from all our data experts around the world!