NEWSROOM
Stay tuned with our corporate news..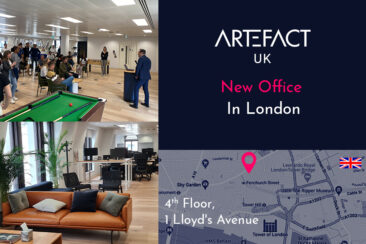 Leading data and digital agency Artefact announces the opening of 2 new offices in UK and US to meet growth ambition and people expansion.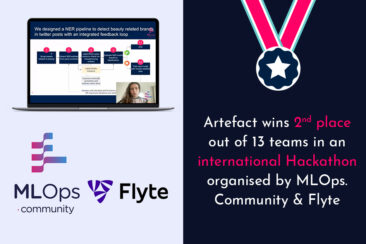 During Hackathon, Artefact's team impressed the judges by developing a NER pipeline to detect brands in the beauty and cosmetics sector.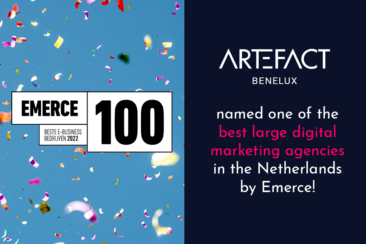 Artefact, Best workplace voor data, onderscheidt zich door een pragmatische aanpak waarin Digital, Data en Consulting gecombineerd worden.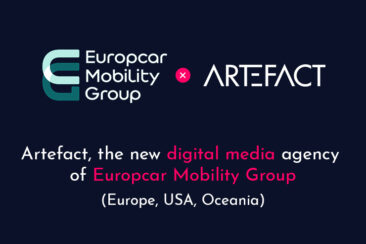 Artefact becomes the global digital media agency of Europcar Mobility Group (Europcar, Ubeeqo, Goldcar, Fox Rent a Car, Buchbinder).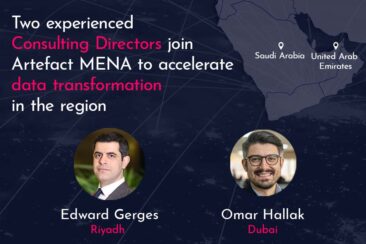 Consulting Directors, Omar Hallak and Edward Gerges have joined the Artefact Growth Tribe to support growing business across MENA.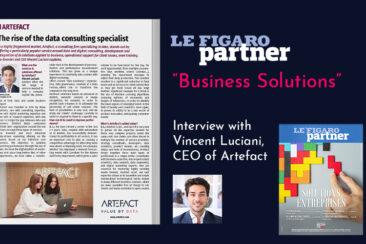 The rise of Artefact | In a highly fragmented market, Artefact distinguishes itself by proposing an offer around data and digital.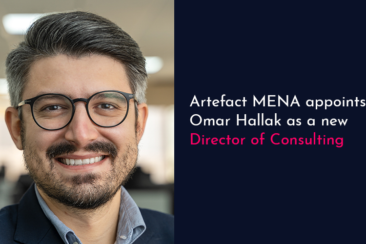 Artefact MENA appoints Omar Hallak as a new Director of Consulting. This new hiring complements the rapid growth.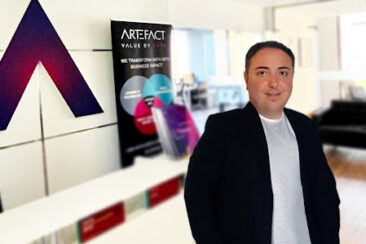 Artefact España anuncia : Antonio Moratalla se une a Artefact España como nuevo Growth Director.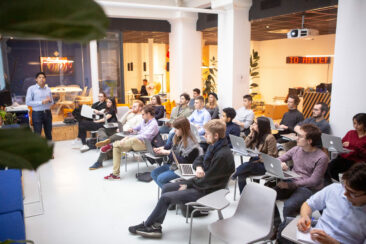 Recruter présente deux difficultés : cela prend du temps et les profils sont rares. D'où l'intérêt d'avoir sa propre filière de formation avec l'Artefact School of Data. C'est ce que résume Nicolas Metzger dans l'article "Artefact forme pour recruter".
Artefact expands to Saudi Arabia to tap growing demand for data and digital consulting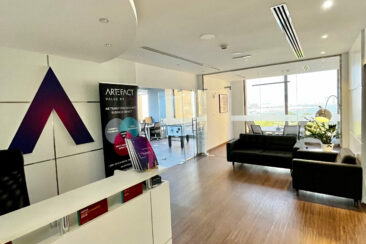 Artefact MENA relocates office in Dubai and moves to a larger space in Dubai's primary commercial district, Media City, following a year of growth.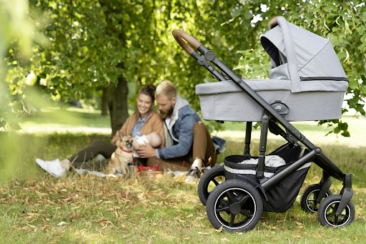 Once again, Artefact, the world's leading service provider in the field of data and digital marketing, is able to report a strong budget win, primarily due to the combined strengths of consulting and operational marketing. Britax Römer, a German company in the field of child safety and children's accessories, joins the list of Artefact clients. The goal of the project is to implement an omnichannel approach by linking online and offline touchpoints and also to provide consulting and operational support in technology issues.