Gone are the days of assumption-based marketing. To succeed in today's environment, marketers need data-driven strategies.
This article explores how brands can combine audience management platforms with data-driven marketing strategies and operations to deliver personalized experiences and improve campaign efficiency.
How to scale personalization efforts with data-driven marketing?
Tristan Silhol, senior manager of consulting at data company Artefact, recently worked with hygiene, health and nutrition CPG company Reckitt to revitalize their marketing campaigns. Their goal was to move Reckitt from a mass-market marketing approach to more personalized customer targeting.
"Typical strategic marketing teams are focused on assumption-based marketing," he said in his presentation at our MarTech conference. "So, essentially building media campaigns and personalization based on external factors such as consumer surveys, brand knowledge, demographic data, national demographic data, statistical data, and consumption data."
He added, "This is great to build broad campaigns, but it might not be sufficient when current customers expect a lot of personalization and a certain level of relationship."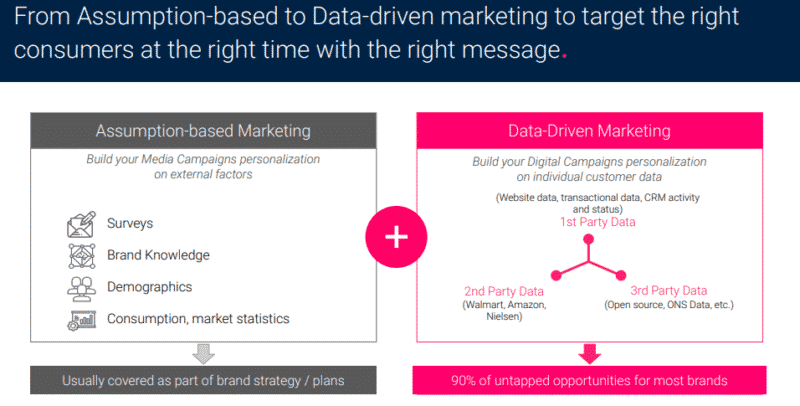 Moving from assumption-based marketing to data-driven marketing is no simple task. It takes a lot of coordination and resources to focus less on external factors and more on individual customer data. But, with the right strategies in place, marketers will have a much easier time adjusting their campaigns.
Adopt data-driven marketing strategies
While "data-driven marketing" sounds like a commonplace tactic, it's actually a relatively new way of structuring campaigns. Traditional marketing relied on assumption-based strategies to figure out what customers wanted. Now, new marketing technologies allows brands to make decisions based on real-time customer data.
"More and more brands are innovating with data-driven marketing practices, trying to put data at the center of that marketing process. What this means is consolidating three types of data, one being first-party data — transactional data, CRM, and other digital assets that you may own as a company. They're merging this with second-party data from retailers such as Walmart or Amazon. Programmatic technologies are also expanding their reach with third-party data and open-source data,"
"This data-driven marketing piece represents a very large piece of the untapped opportunities for brands, and it requires a lot of capabilities and innovation," he added.
According to Silhol, CPG companies often have a difficult time translating traditional consumer and market insights-based segmentation into addressable audiences due to lack of a data-driven approach: "Often those companies end up arbitrarily targeting segments online and having this disconnect between what is available in terms of addressable audiences and their marketing segmentation."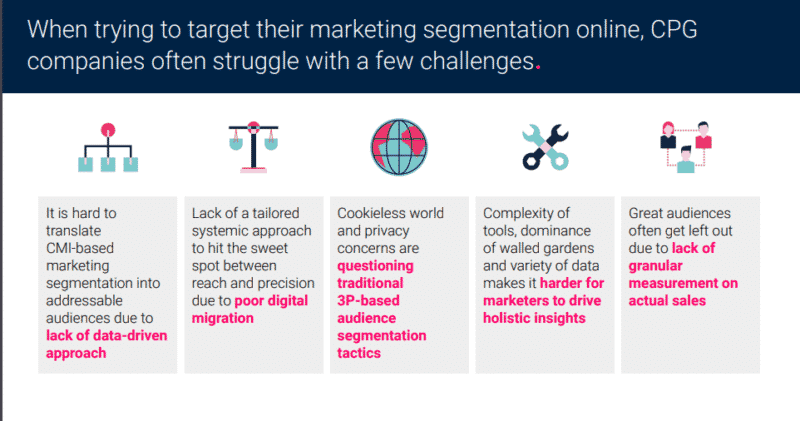 To combat these challenges, Silhol recommends marketers turn to their marketing operations setup to see how optimized it is for analytics and data procurement.
Center digital marketing operations on data and analytics
In the same presentation, Guilherme Amaral of Reckitt discussed how he worked with Artefact's team to introduce customer data and insights into their campaign automation.
"We started a whole program of digital transformation focused on transforming the way we run digital media campaigns," he said. "This was just the first step in terms of setting up successful campaigns."
He added, "We also talked about the right data, the right processes, the right technology, and internalizing some of these capabilities as well."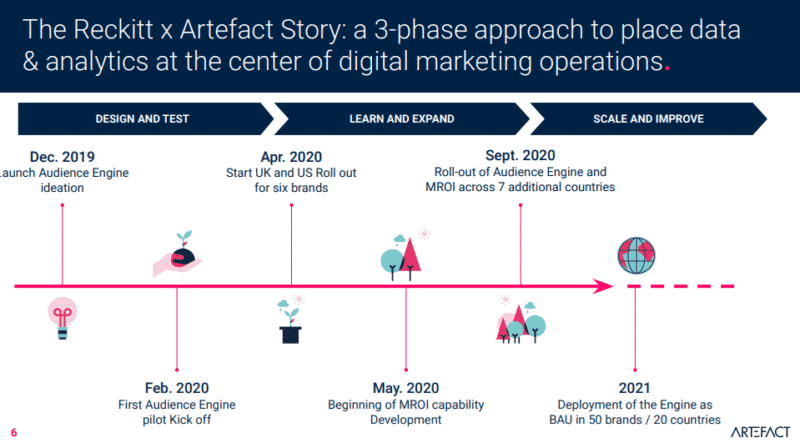 Internalization was a major piece of Reckitt's marketing ops transformation. By internalizing operations, it was able to reduce spend on external measurement tools, centralize customer data, build audiences with its own AI, and measure data independently.
"We ran an assessment, looking at what a few other peer companies were doing. In simple terms, we needed to internalize the martech, so we standardized and internalized a lot of our technology. Then we needed to develop technology or capabilities to drive consumer segmentation and audience building — that's what (Artefact's) audience engine is,"
Implement an audience management system
Artefact helped Reckitt implement audience management technology to help scale these data-driven marketing efforts.
"It's about having the ability to centralize first-party, second-party, and third-party data in your data warehouse. Then build your audiences, integrate them in your current operating model, and generate insights from those audiences to have that constant test and learn approach. Then you're able to orchestrate those audiences in an automated fashion,"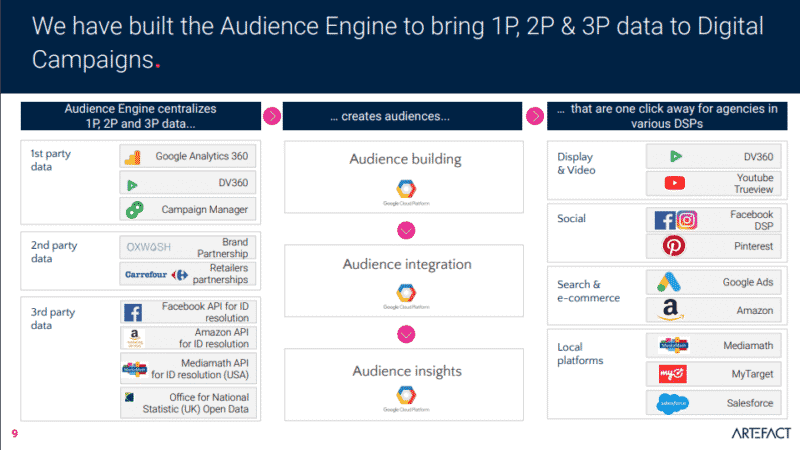 With upcoming consumer data regulations, marketers need ways to take advantage of all their customer data, especially if they hope to deliver personalized experiences. Audience management platforms (such as the audience engine), combined with data-driven marketing strategies and operations, have the potential to address this with improved campaign efficiency and personalization.
"We're studying the foundations of the audience engine and our first-party data strategy. They are what we need to prioritize to succeed with the website."
said Anna Humphreys, who also works at Reckitt, in the same presentation.
She added, "We're still working and evolving because the audience engine has been so impactful for our business."
Thanks a lot for reading! Please feel free to reach out if you wish to contribute to the package development or have any improvement ideas. In the meantime, you can visit the Artefact blog for more information about our data projects.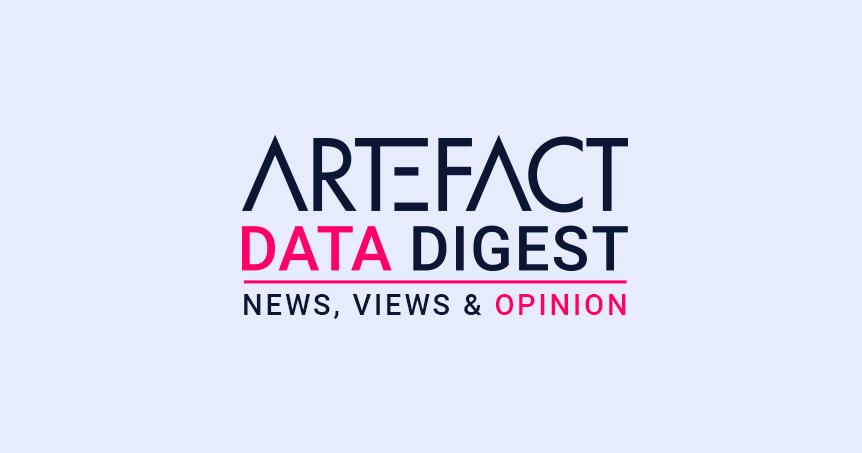 Interested in Data Consulting | Data & Digital Marketing | Digital Commerce ?
Read our monthly newsletter to get actionable advice, insights, business cases, from all our data experts around the world!