NEWSROOM
Stay tuned with our corporate news.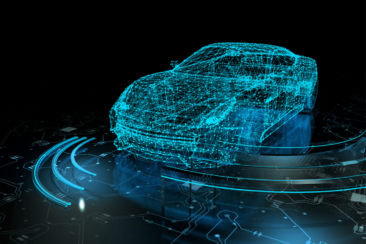 11 January 2022
L'industrie automobile est aujourd'hui en pleine transformation : son modèle commercial pivote vers un modèle de vente direct et l'ensemble des constructeurs automobiles subissent une pression importante et soutenue de la part des gouvernements et des organisations locales autour des émissions de CO2. Alors que faire pour que l'industrie automobile puisse continuer à prospérer ?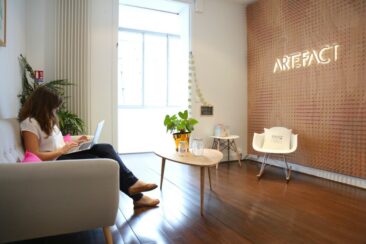 Le spécialiste français d'analyse et de traitement de la donnée, monté par deux anciens de McKinsey, s'est récemment retiré de la Bourse pour se donner les mains libres dans sa croissance. Les fonds Ardian et Cathay Capital – épaulés par Bain et Roland Berger – sont simultanément rentrés au capital.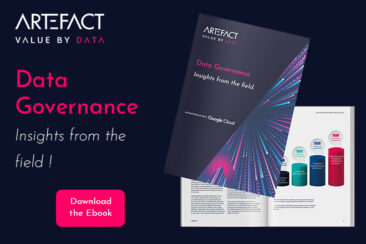 7 January 2022
Many theoretical articles have been written about data governance. At Artefact, we want to address this topic from an operational standpoint with our article series, "Insights from the field", to give our readers pragmatic and actionable insights.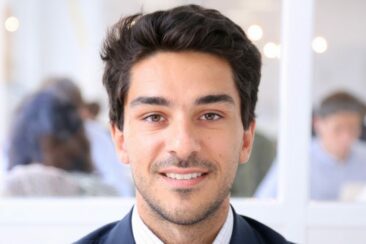 The CEO of Artefact, Vincent Luciani, tells INfluencia about his decision, along with Guillaume de Roquemaurel and 60 company managers, to exit the stock exchange by partnering with two investment funds (Ardian and Cathay Capital).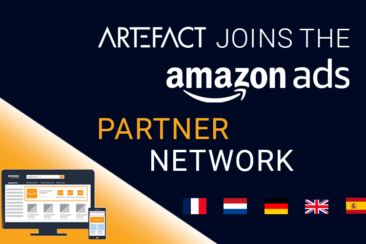 Artefact has become an Amazon Ads Partner in multiple European countries (UK, Germany, France, Spain and the Netherlands).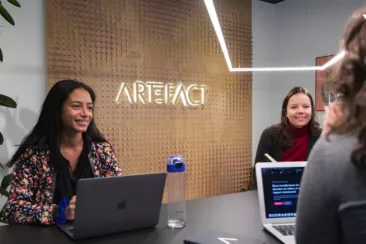 L'ETI parisienne Artefact a annoncé le mercredi 15 décembre son retrait d'Euronext Paris. L'entreprise spécialisée dans le traitement et l'analyse de données ambitionne de tripler ses effectifs d'ici à 2025, avec déjà 500 recrutements en 2022, et de se positionner comme un leader mondial en multipliant les acquisitions.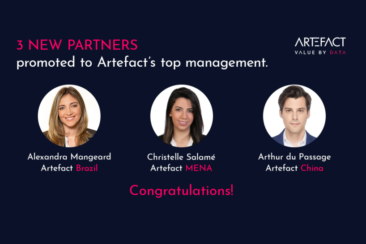 Top leaders in Brazil, MENA and APAC all promoted to partner level. In Brazil, Alexandra Mangeard has been promoted to Partner, Data Marketing. In MENA, Christelle Salamé, who joined Artefact as Director, has been promoted to Partner, Consulting. In APAC, Arthur du Passage, who joined as a Project Manager, has been promoted to Partner, Data and Consulting, Artefact China.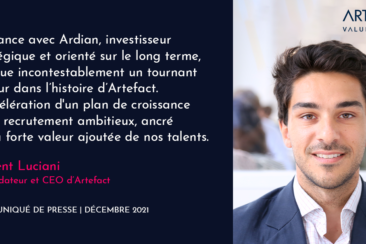 Communiqué de presse - 13 décembre 2021
Artefact - Ardian - Cathay Capital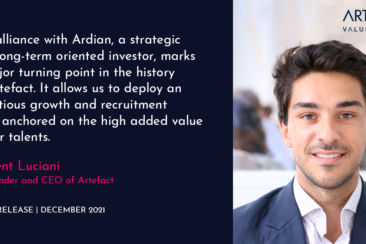 Press release - 13 December 2021
Artefact - Ardian - Cathay Capital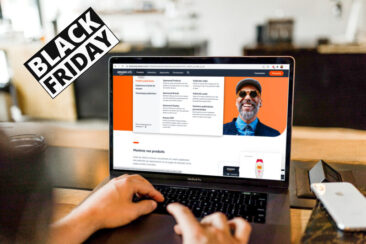 La période de fin d'année est, tous les ans, toujours plus stratégique et concurrentielle pour les marques commercialisant leurs produits sur Amazon. Le Black Friday comme les fêtes de fin d'année représentent des catalyseurs de ventes, augmentant les opportunités d'achat pour les consommateurs finaux, mais également la concurrence entre marque : sur le terrain des prix, de la qualité des produits mais aussi de la visibilité à travers la publicité sur et en dehors d'Amazon.
Il devient donc essentiel de tirer profit de l'ensemble des outils et solutions mis à disposition de la part d'Amazon. C'est l'objet de cet article, qui met en avant nos 10 golden rules permettant d'utiliser toute la puissance de l'écosystème publicitaire de la firme américaine.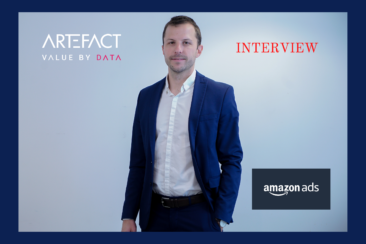 Interview of Thomas Faure - Consulting Director - Data and digital marketing, eCommerce Lead at Artefact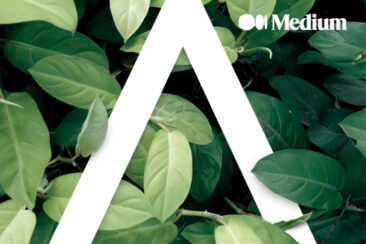 9 November 2021
8 lessons Artefact's carbon footprint assessment taught us that could save your company time — and energy