1 – Actualités de Google
Google va rémunérer des médias pour des articles premium en Allemagne, Australie, Brésil
Google a signé des partenariats avec plusieurs médias (dont Der Spiegel en Allemagne), consistant à les rémunérer en échange d'articles de haute qualité, qui seront mis en valeur dans Google News et Google Discover. On peut le voir comme un début de compromis sur le droit voisin, où certains pays d'Europe à Google de rémunérer les médias contre leur référencement dans Google News (l'utilisation des snippets des articles
Les Featured snippets sont désormais des liens directs vers le texte mis en valeur
Une nouvelle fonctionnalité de Chrome permet d'ajouter une ancre interne à une URL pour donner un accès direct vers un texte ciblé (par exemple, le texte mis en valeur par l'extrait de la Position 0). Traditionnellement, une ancre interne doit être présente dans le code HTML de la page web.
Google affiche des cartes de visite publiques dans la recherche
Cartes de visites publiques dans les SERP au milieu des résultats classiques avec bio/parcours/liens, à créer soi-même. Pour l'instant seulement en Inde.
2 – Actualités du SEO
L'audition de Google au Congrès des USA révèle des éléments clés de sa stratégie en Search depuis 15 ans.
Signaux utilisateurs en SEO – l'input des comportements sert à comprendre l'intention des internautes sur une requête, et à adapter l'algorithme et les résultats. Ce n'est pas un signal vis-à-vis d'un site donné.

Présence sur tout le parcours d'achat dans des domaines comme le tourisme – Google agrège tous les besoins auxquels répondent traditionnellement des sites individuels (avis, photos, réservations) et souligne sa pertinence à le faire vu les données possédées sur ses utilisateurs. Il va donc au bout de ses capacités sans proposer le service final (Hotels, Flights, Guide de voyage).

Rachat de YouTube en 2006 – plusieurs plateformes de vidéo existaient, mais YT avait déjà une communauté forte. Google relève l'intérêt qu'ont les contributeurs pour la monétisation, et le rachat était cohérent avec leur mission est d'indexer toutes les vidéos du web (et bloquer Yahoo).

Google+ : volonté d'être la référence pour les internautes se renseignent sur une personne, face aux réseaux sociaux naissants (à l'époque, les gens cherchaient dans les profils MySpace) et ne pas laisser passer le train des Orkut, Bebo…

Recherche universelle : proposer une expérience de recherche multiforme pour ne pas être dépassé sur les autres verticales par des pure players (images, vidéos…)
Les extraits enrichis de FAQ moins présents dans les SERPs
Le format de FAQ dans les SERPs permet d'afficher 4 questions / réponses déroulantes pour une URL, parfois avec des emojis dans les questions. L'adhésion massive des webmasters à ce format a poussé Google à le rendre moins avantageux, en réduisant le nombre maximum de questions affichées et en supprimant l'affichage des emojis.
Apple développe un moteur de recherche pour Siri et Spotlight.
Apple dispose depuis au moins 5 ans d'un robot explorateur de pages web (Applebot), dont la finalité reste incertaine faute de communication officielle. La documentation a été mise à jour en juillet 2020 et met en avant plusieurs éléments indiquant un moteur de recherche complet nommé Apple Search :
un crawler pour explorer les sites web de page en page

du rendering pour visualiser les pages comme un internaute

la construction d'un index (sous-entendu par les consignes d'indexation)

des facteurs de positionnement (contenu, liens, signaux utilisateur sur les résultats)
Ce moteur n'ira pas plus loin que les suggestions Siri et Spotlight dans l'environnement d'Apple (iOS et mac OS) dont les résultats web proviennent pour l'instant de Google (ou Bing selon les années). Ce ne sera donc pas un nouvel acteur du marché, concurrent frontal de Google.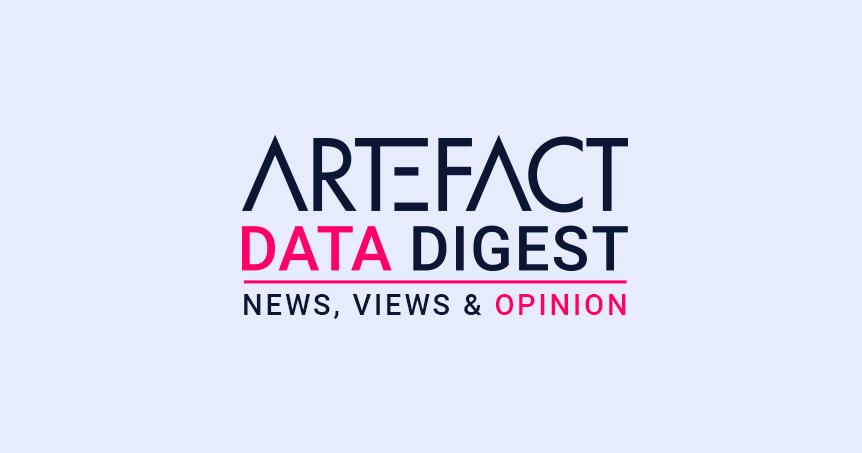 Interested in Data Consulting | Data & Digital Marketing | Digital Commerce ?
Read our monthly newsletter to get actionable advice, insights, business cases, from all our data experts around the world!